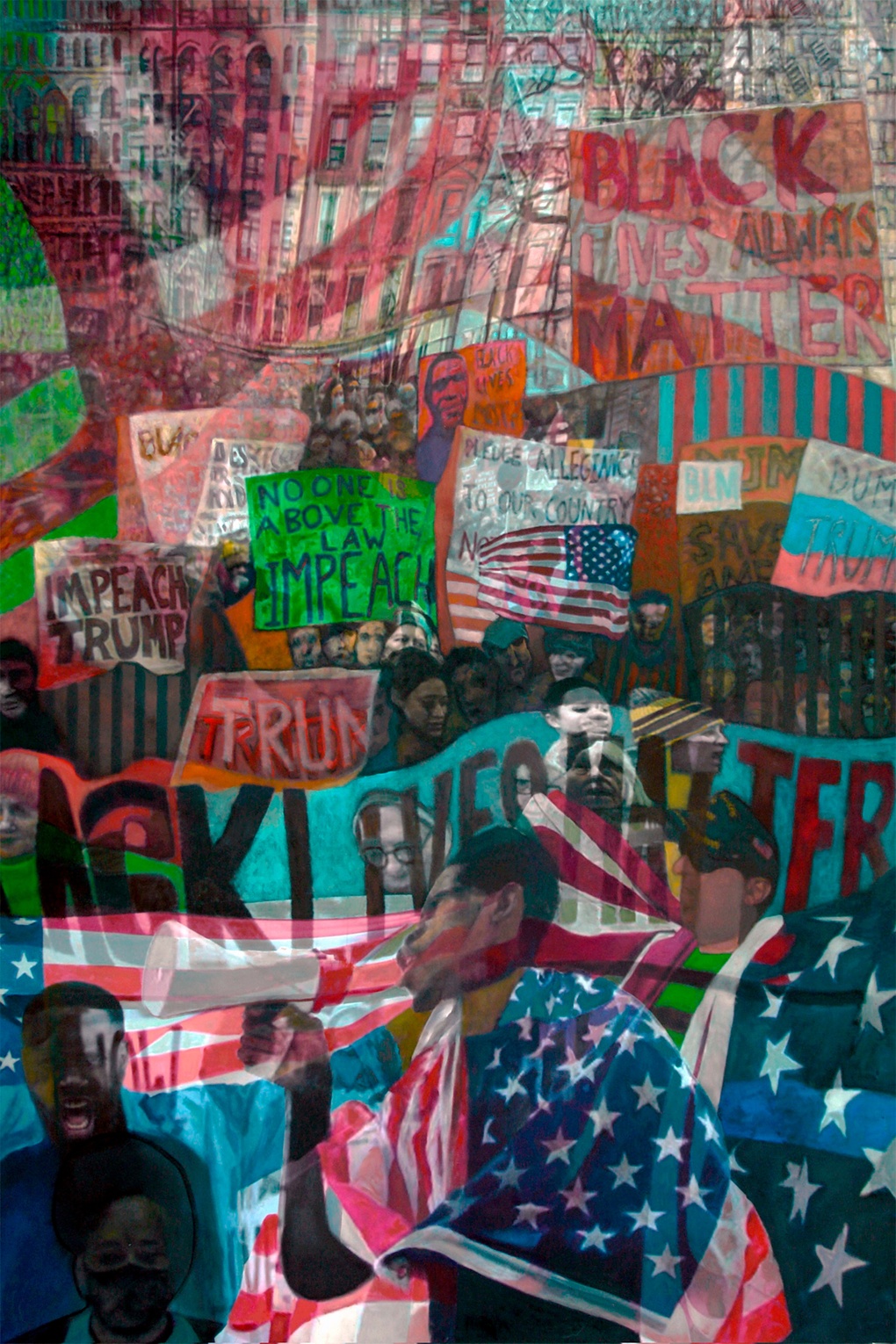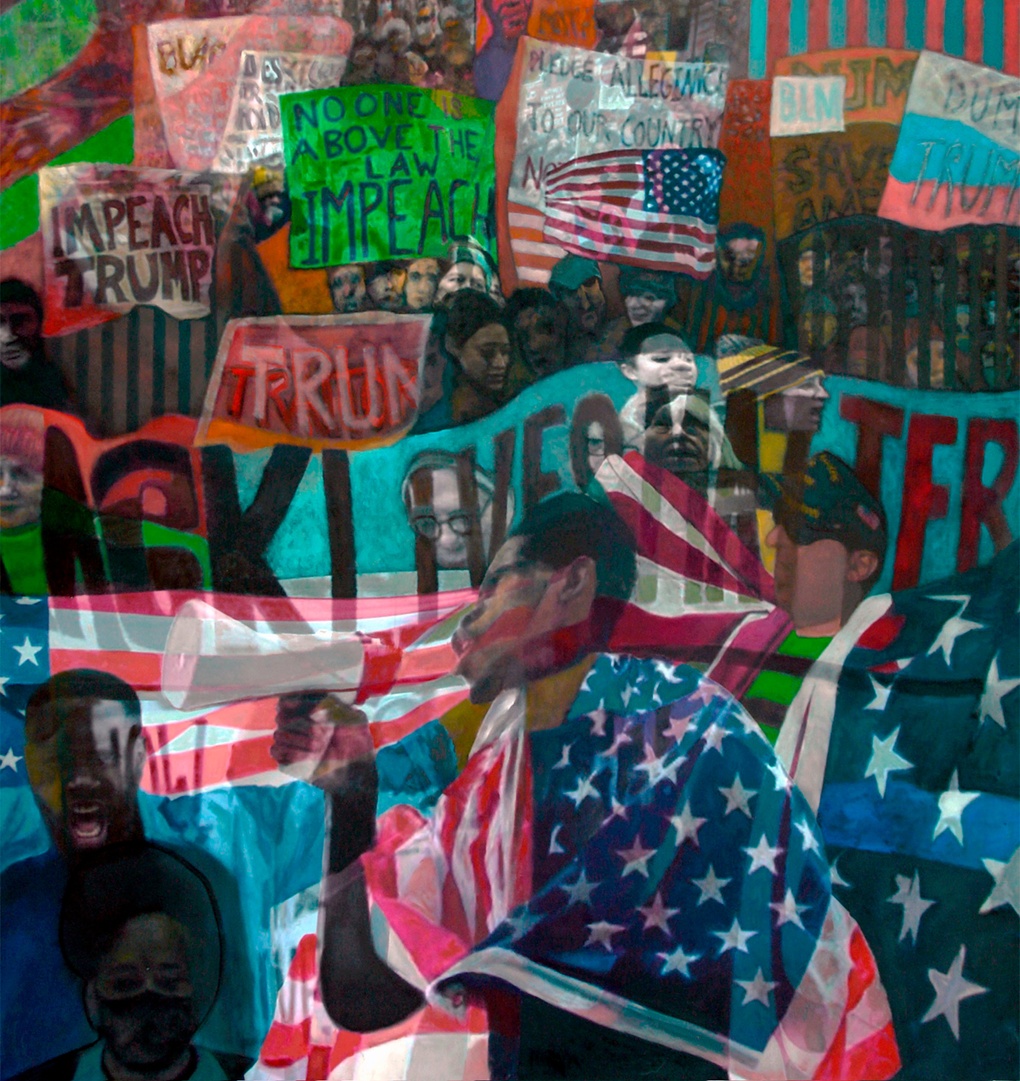 Murray Zimiles, Black Lives Matter
Challenging a country that has yet to live up to its ideals of "freedom and justice for all," Murray Zimiles expert use of line, perspective, and form illustrates both the historical weight and current urgency to sincerely recognize Black peoples' humanity. Drawing from his participation in Black Lives Matter demonstrations, Zimiles work illuminates the change that is so long overdue.
Statement
In response to the Academy's theme, the subject matter of my painting, Black Lives Matter, is a departure from my recent work. Although there are formal and stylistic similarities, the subject is very much of the moment, made with the fervent hope that it will endure way past the moment and bring profound new awareness and change so long and sorely needed. Although I rarely use text to promote my message, it is appropriate here, targeted and confrontational. Formally I use the flowing forms of flags and banners to move the eye around to the messages. The black man draped in the American flag anchors the scene and dramatically expresses the urgent need for our country to fulfill its promise and live up to its ideals.
Artwork Info
Date
2021
Dimensions
60 x 40 inches
Medium
Oil and mixed media on canvas
Artist Info
Born
Brooklyn, NY
Works
Millerton, NY
Reflecting on this Year
Participating in demonstrations
Biography
Murray Zimiles received his BFA from the University of Illinois and his MFA from Cornell University. On a fellowship to Paris, he studied lithography at the Ecole Nationale Superieure des Beaux Art and The Clot-Bramson Atelier. After 39 years of teaching at SUNY, Purchase, he retired in 2016. He has co-authored The Technique of Fine Art Lithography, and Lithographic Workshops Around the World. As a guest curator at the American Folk-Art Museum in New York, his exhibition,Gilded Lions and Jeweled Horses, and the accompanying book/catalogue, won the National Jewish Book Award, 2007. His work is in many collections including the Museum of Modern Art, NY; Philadelphia Museum, PA; Brooklyn Museum, NY; New York Public Library; Jewish Museum, NY; and many others. His work has been widely exhibited in the United States and abroad in over 60 one-man exhibitions and more than a hundred group exhibitions.