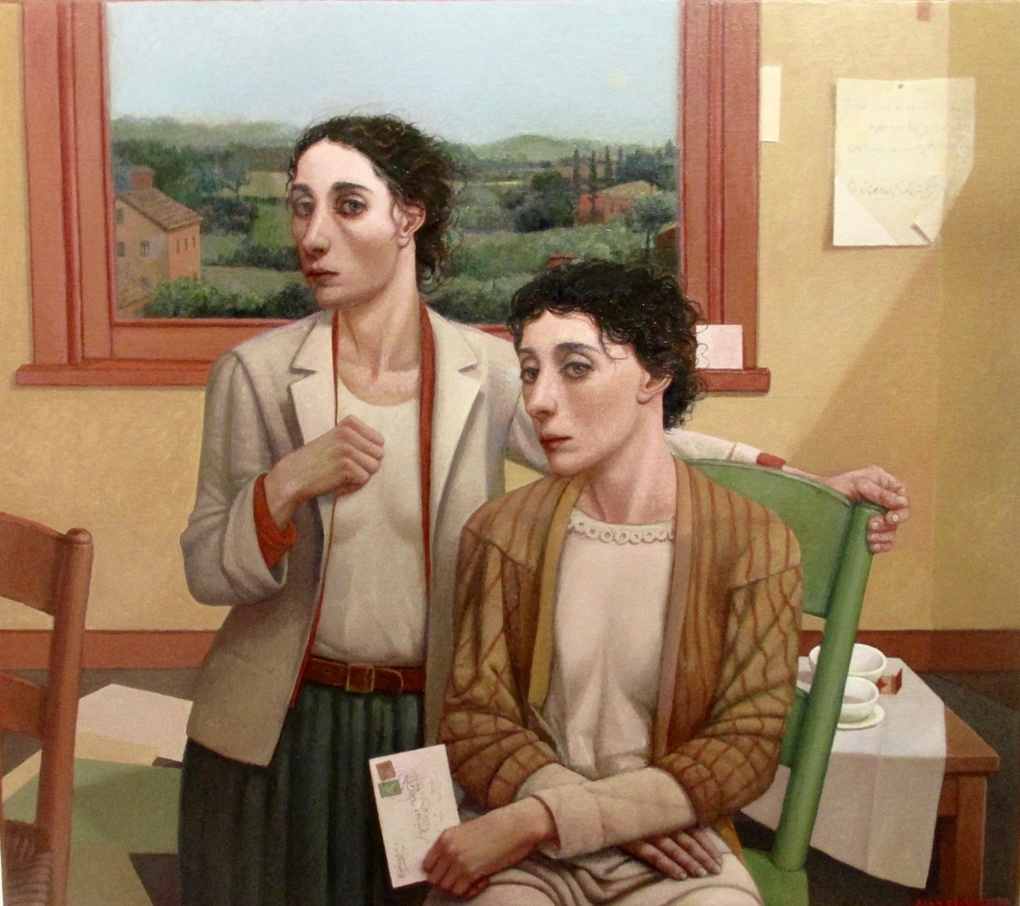 Statement
I paint without models. I refer to myself in mirrors. I look at paintings, sculptures, and photographs in books to help me to understand such things as anatomy. I start a painting without any specific image in mind and allow things to move, to appear and to disappear, and to change from the first marks on the canvas to the finished painting.
Artwork Info
Date
2020
Dimensions
27.5 x 31.5 inches
Medium
Oil on linen
Artist Info
Born
Washington, DC
Works
Assisi, Italy
Reflecting on this Year
My paintings have never reflected the state of events in the world.
Biography
Alan Feltus was born in Washington, DC in 1943. He attended Tyler School of Fine Arts for one year, then transferred to The Cooper Union in New York (BFA 1966), and did graduate school at Yale University (MFA 1968). He first taught at the School of the Dayton Art Institute in Ohio (1968-70), followed by two years at the American Academy in Rome on a Rome Prize Fellowship (1970-72). He then taught at American University in Washington DC (1972-84). In 1987 Feltus moved to Italy with his painter wife, Lani Irwin, and their two sons. He has had grants and awards from the Pollock-Krasner Foundation, National Endowment for the Arts, Louis Comfort Tiffany Foundation, and The Cooper Union. Feltus has been represented by Forum Gallery in New York since the mid 1970s and has had numerous solo and group exhibitions. He continues to teach as a visiting artist.