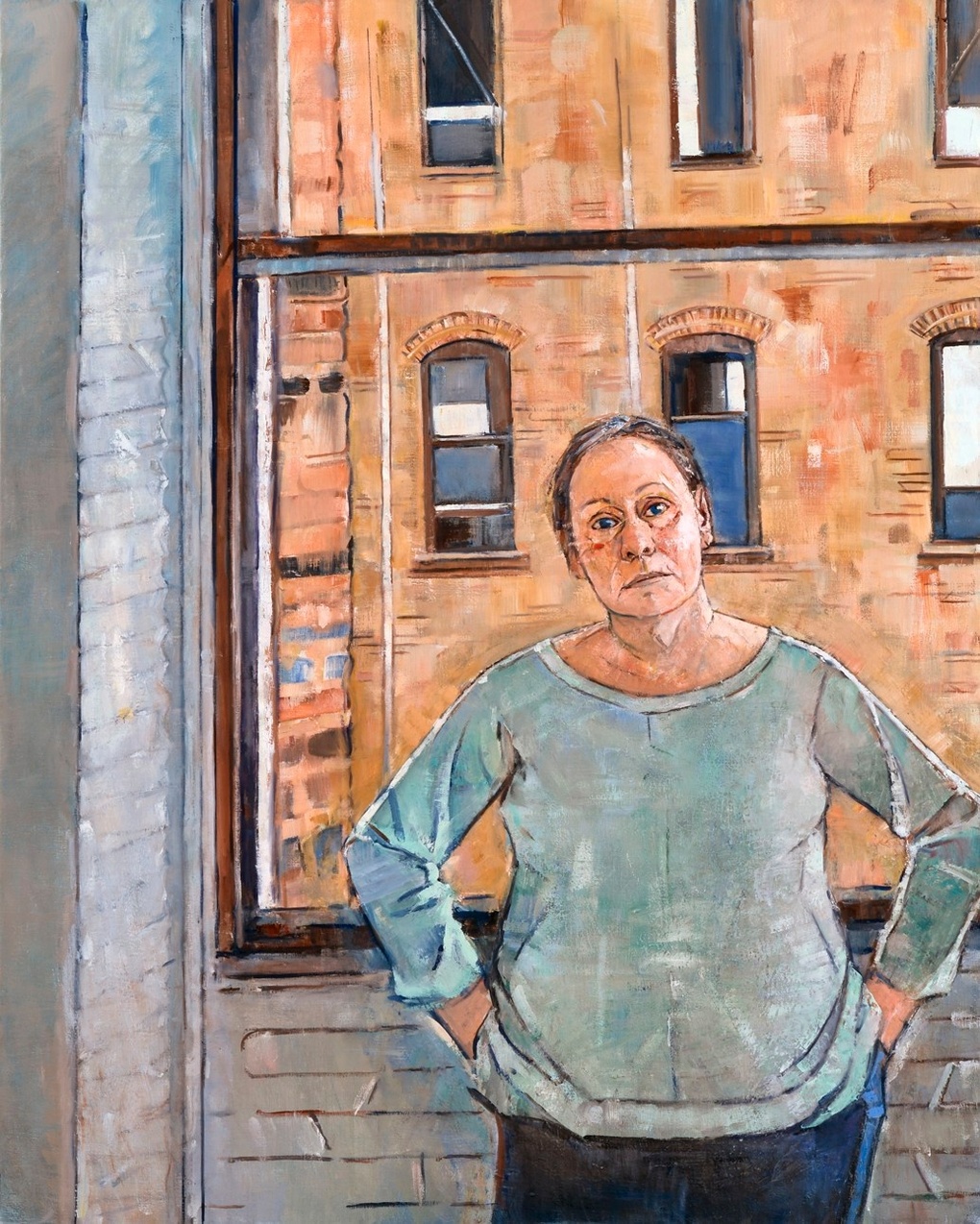 Mary Beth McKenzie, Self-portrait (light green shirt)
Statement
I am a figurative painter and I have lived and worked in New York City for the past 30 years. I have always been drawn to the human figure, people alone or in relation to other figures or interiors. When I paint, I lose all sense of time. I'm not making a statement or crafting a message. I'm composing an experience of color and form. At the same time my paintings are deeply personal reflections of my own life and my interactions with my subjects.
Artwork Info
Date
2020
Dimensions
50 x 40 inches
Medium
Oil on canvas
Artist Info
Born
Cleveland, OH
Works
New York, NY
Reflecting on this Year
Due to the virus I have been unable to work with models at all, which was at first devastating. I have now completed 6 self- portraits
Biography
Mary Beth McKenzie is represented in many public collections, including the Metropolitan Museum of Art, National Museum of American Art, Smithsonian Institution, Brooklyn Museum, New Britain Museum of American Art, National Museum for Women in the Arts, Butler Museum of American Art, Museum of the City of New York, National Academy of Design, and New York Historical Society. Her work has been exhibited several times at the Metropolitan Museum of Art. Self-Portrait (Matisse Print) was on view in a self-portrait exhibition (Looking At You) in 2001, Untitled Diner in 2009, and Trapeze Artist in a circus installation in 2012.