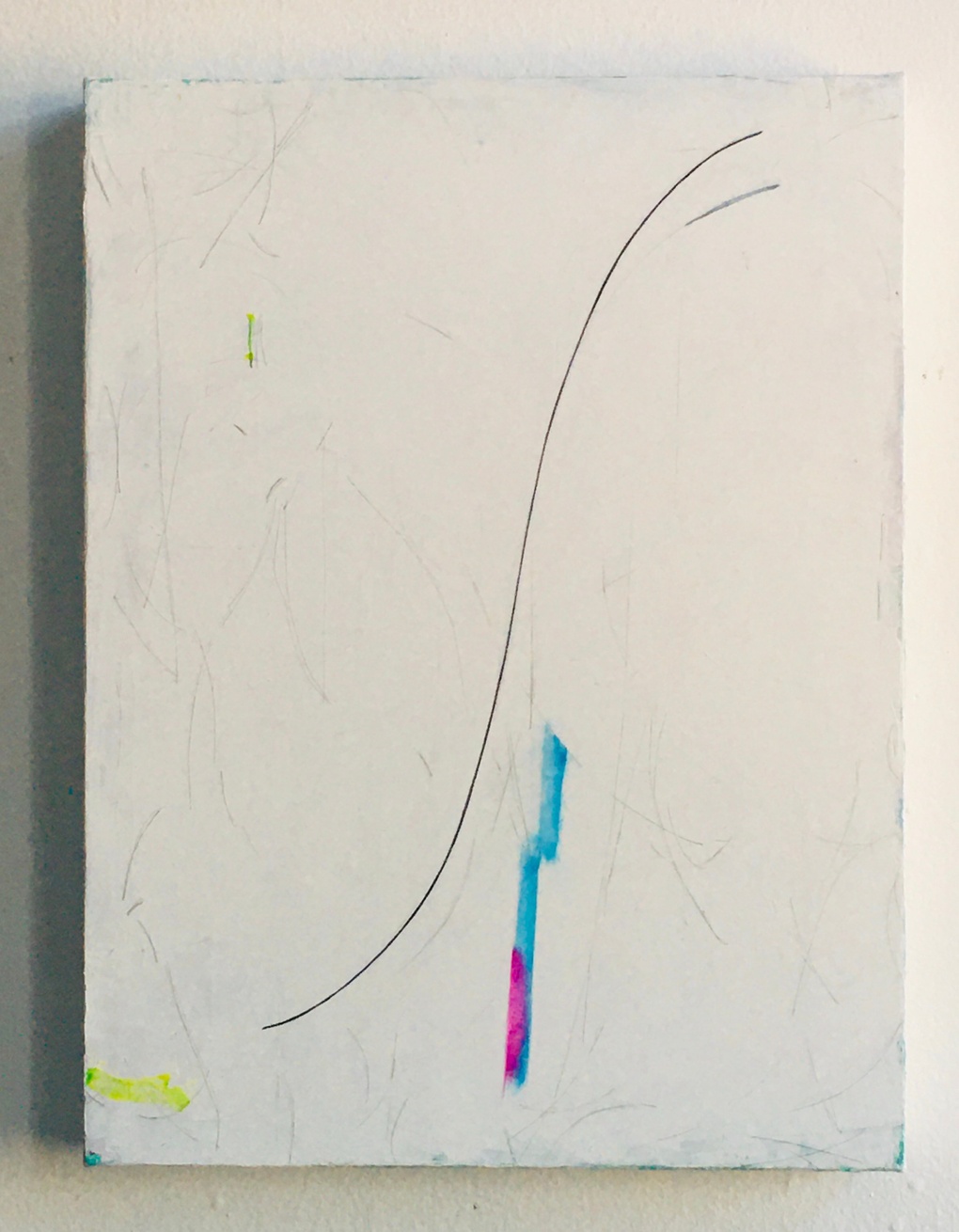 Statement
Eve Aschheim is an abstract painter and draftsperson who seeks to create dynamic structures that exist between categories of thought. Her interests include implied motion and states in the midst of change. Along with her resistance to making a nameable image, she also attempts to make a memorable visual experience that cannot be corralled by memory.
Artwork Info
Date
June 2020
Dimensions
20 x 16 inches
Medium
Oil on canvas on panel
Artist Info
Born
New York, NY
Works
New York, NY
Reflecting on this Year
Amidst the turmoil of a very tense year, protests in the streets against police brutality, pandemic fears, isolation, etc. I found myself making several types of work, this one focuses on the power of a single line.
Biography
The recent exhibition "From Gericault to Rockburne: Selections from The Michael and Juliette Rubenstein Gift" (MET Breuer, 2020) included three Aschheim works. In fall 2021 Galerie Inga Kondeyne, Berlin will hold an exhibition of Aschheim's work. Her recent solo exhibitions include Sarah Lawrence College (2019), "T" Space, Rhinebeck, NY (2017), and Lori Bookstein Fine Art, NYC (2016). Aschheim has received grants from the Joan Mitchell Foundation, National Endowment for the Arts, New York Foundation for the Arts, Guggenheim Foundation, Pollock-Krasner Foundation, and the American Academy of Arts and Letters. Selected public collections include the Fogg Museum, Cambridge, MA; Hamburger Bahnhof, Berlin; Kunstmuseum Bonn, Germany; Kupferstichkabinet, Nationalgalerie, Berlin; Museum of Modern Art, New York; National Gallery of Art, Washington, DC; New-York Historical Society, New York; Morgan Library and Museum, New York; and Yale University Art Gallery, New Haven, CT. She received a BA from U.C. Berkeley and MFA from U.C. Davis. Aschheim was born in New York City, where she currently lives and works.