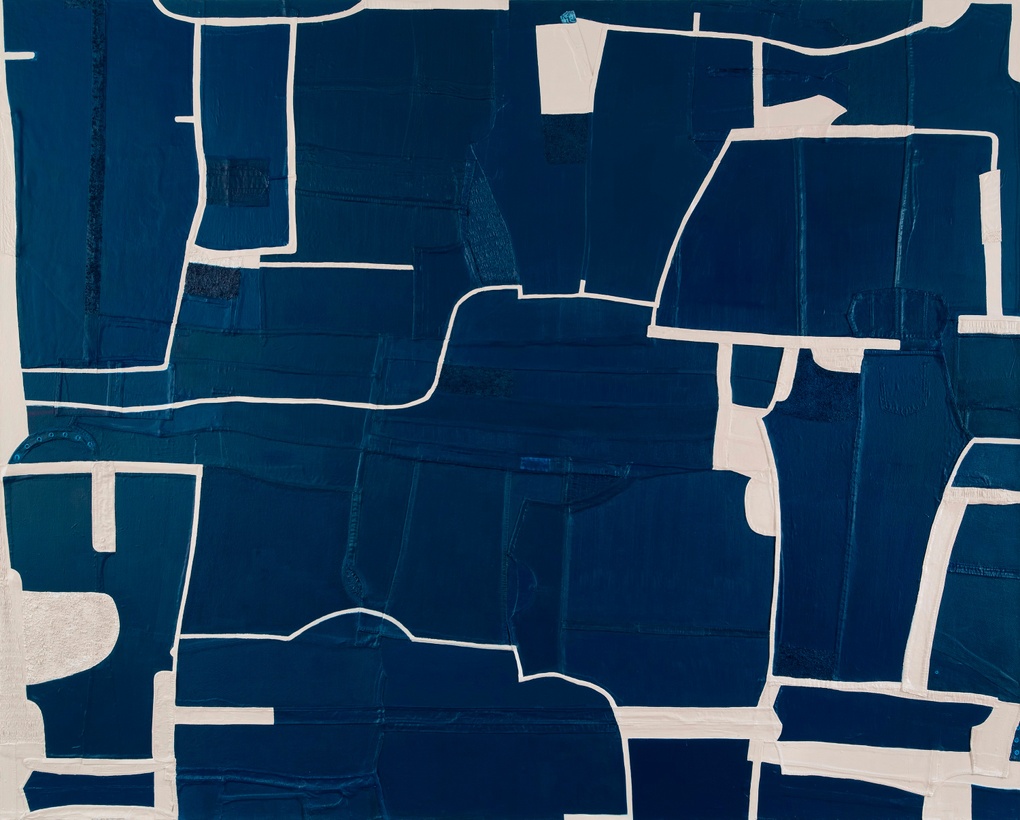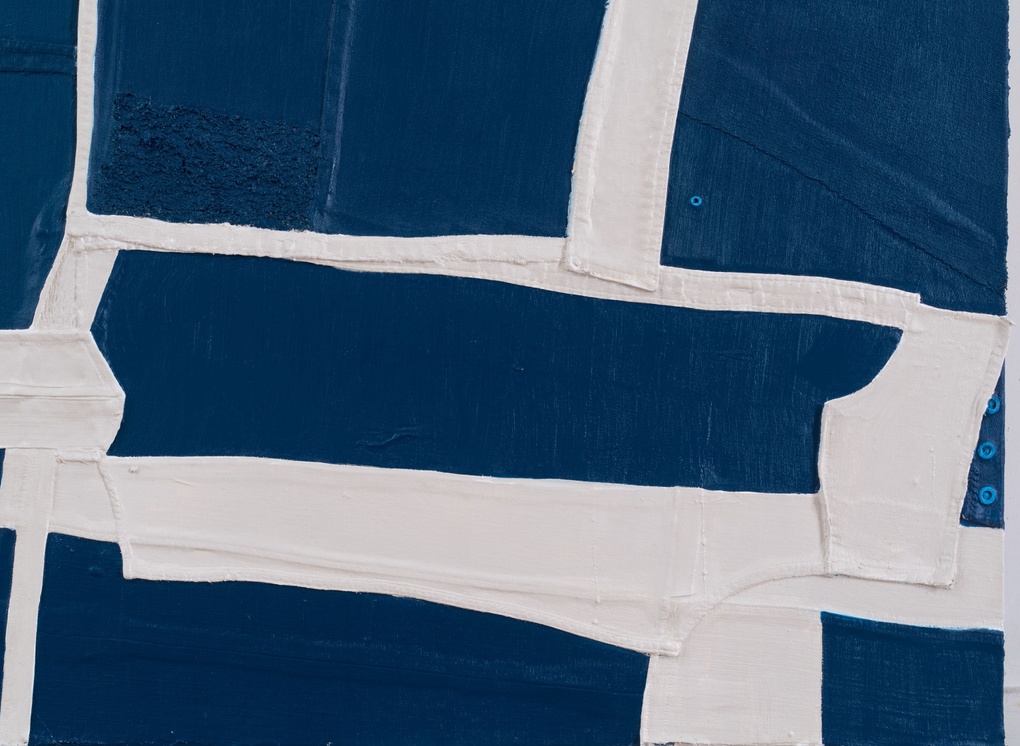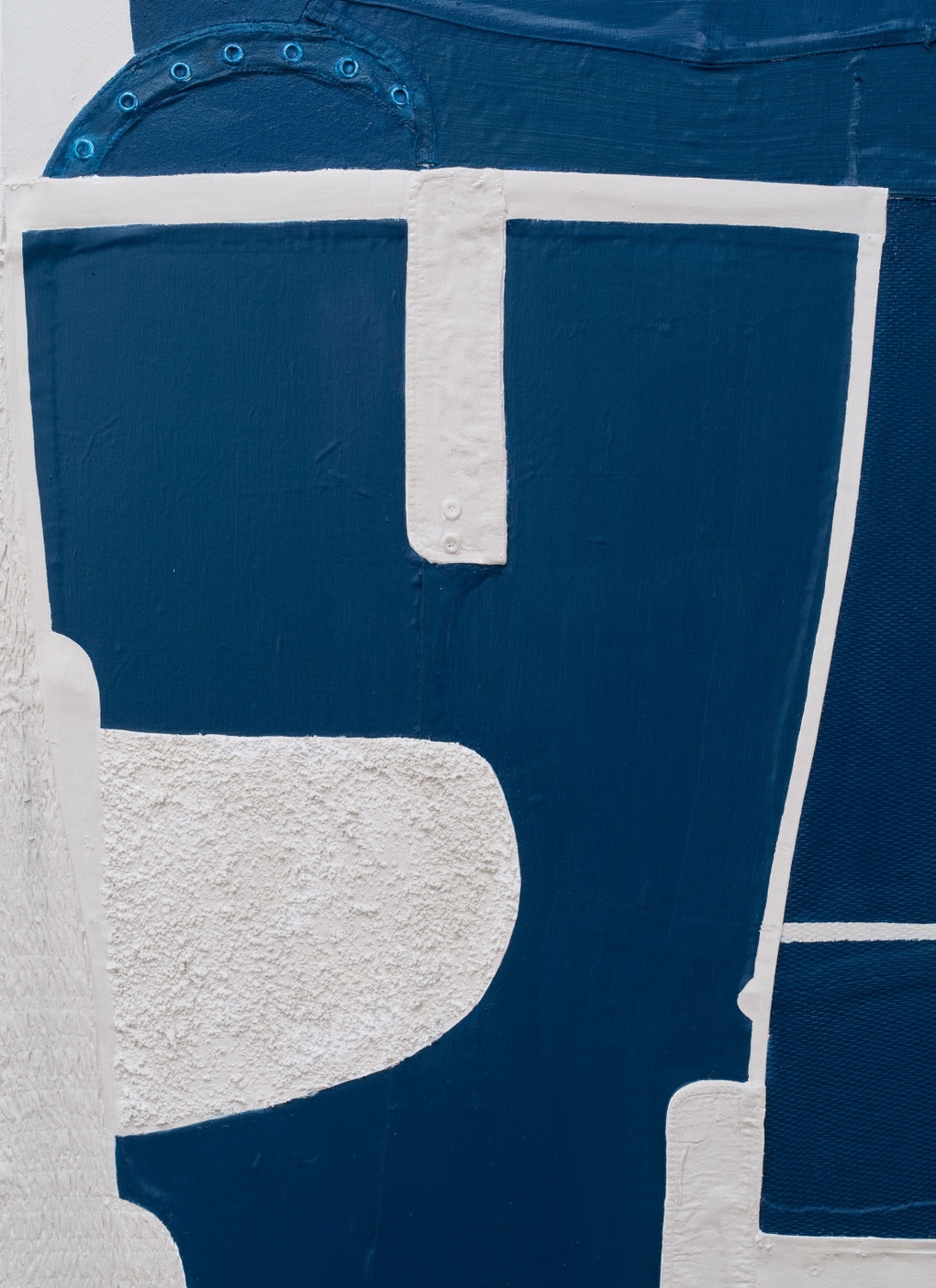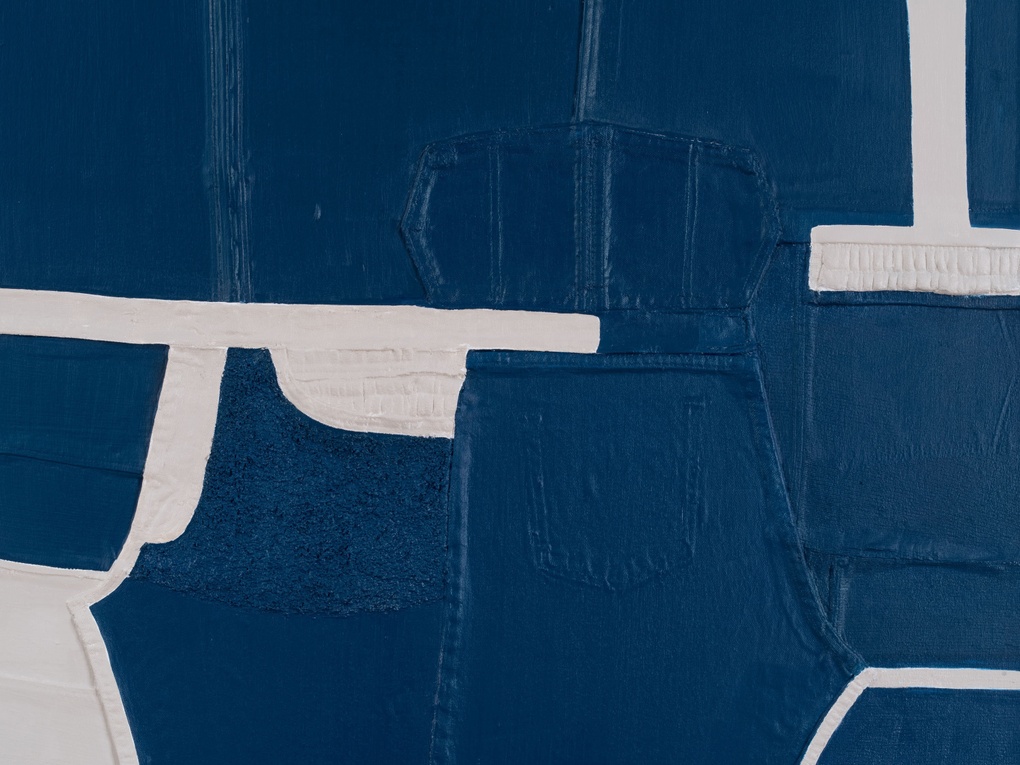 Medrie MacPhee, Take me to the River
Statement
My work process begins with scavenging for old clothes and trips to 99 cent and discount stores. The clothing is glued onto a canvas to create a matrix out of which the painting emerges. Although the paintings are non-depictive, the identifiable "real" things (elements of fabric and clothing and "notions," such as zippers and buttons)–in combination with the stretched, striated, and layered surfaces–suggest the structure of language itself. What we experience as the pauses and gaps and the subterranean feeling and instincts that lie under words is equally manifest in the visual realm. Clothing maps what is essentially two-dimensional cloth on to a three-dimensional bodily space. This current work does that in reverse order and, as such, catches that transaction in the middle of the exchange. It calls up the human presence–people and their clothing–and can therefore extend ideas of language, architecture, class and sensibility.
Artwork Info
Date
2020
Dimensions
8 x 10 inches
Medium
Oil an mixed media on canvas
Artist Info
Born
Edmonton, Alberta, Canada
Works
Ridgewood, NY
Reflecting on this Year
In beginning to paint this work, the song "Take Me to the River" came forcefully to mind. It was December 2020 and the end of a brutal year. A mental baptism seemed in order.
Biography
Medrie MacPhee was born in Canada and moved to New York in 1976. MacPhee's numerous awards include American Academy of Arts and Letters Purchase Prizes (2015, 2020), Pollock-Krasner Award (2019), Anonymous Was a Woman award (2016), Guggenheim Fellowship in Fine Arts (2009), New York Foundation For The Arts (1998), and Canada Council Established Artist Grant (2004). Her work is in various public collections including the Metropolitan Museum of Art, National Gallery of Canada, Palmer Museum of Art at Penn State, Art Gallery of Ontario, and Musée d'art contemporain de Montréal. MacPhee is the Sherry Burt Hennessey artist-in-residence at Bard College.