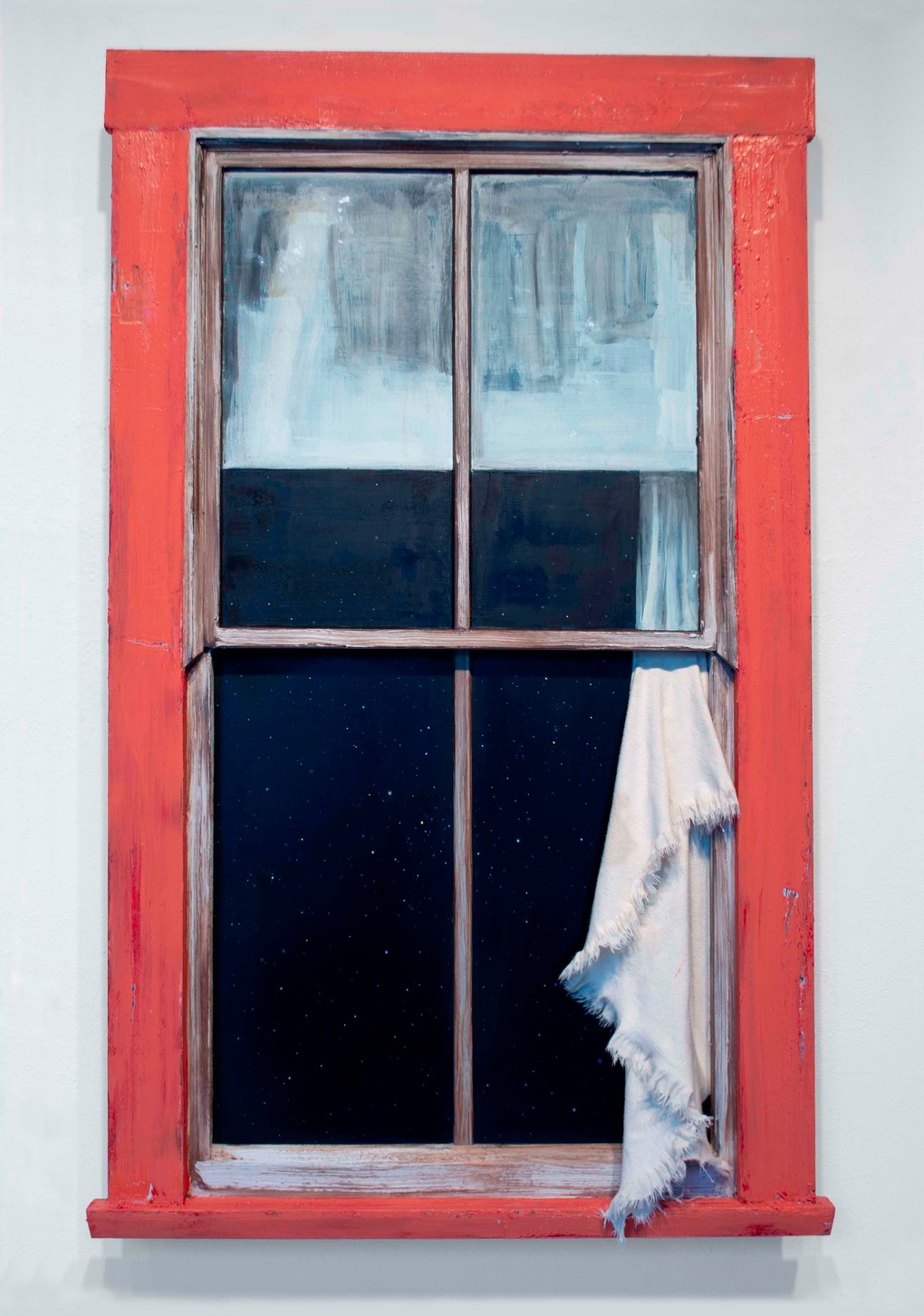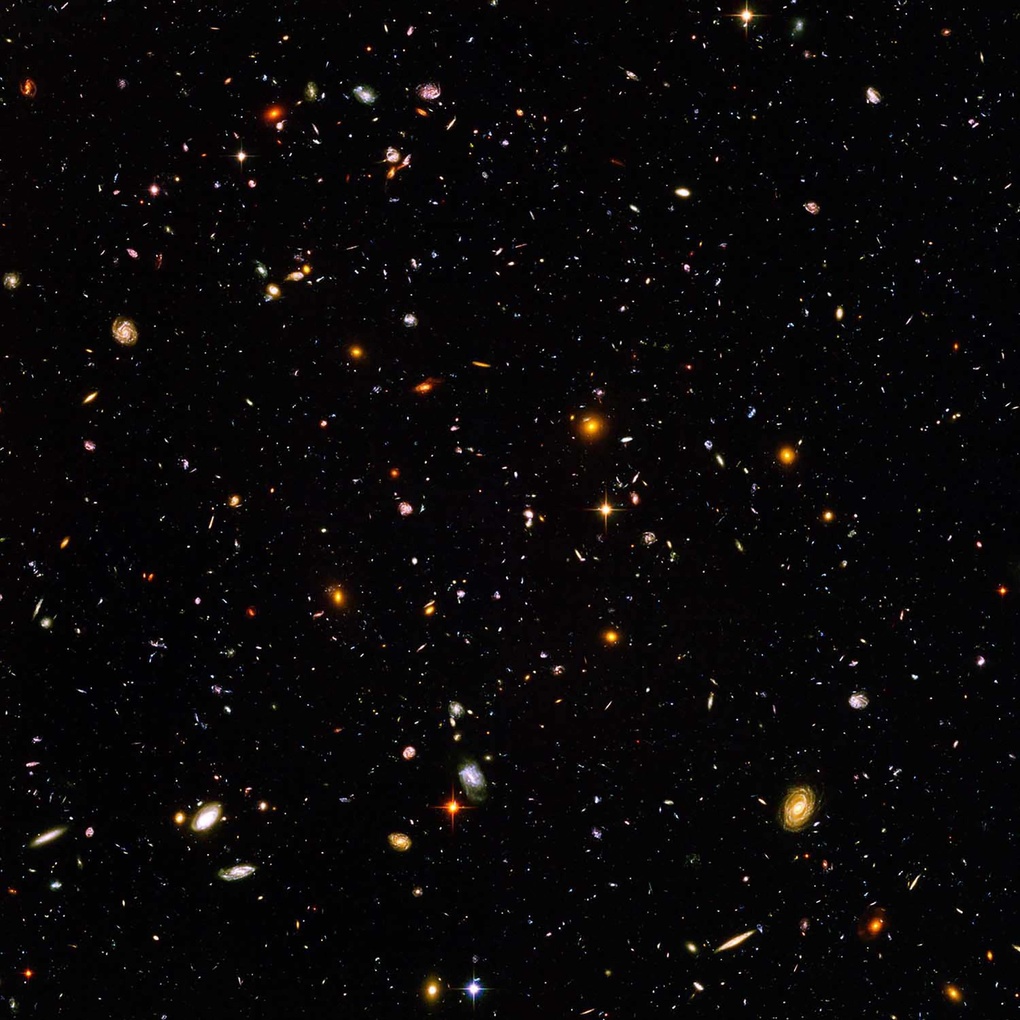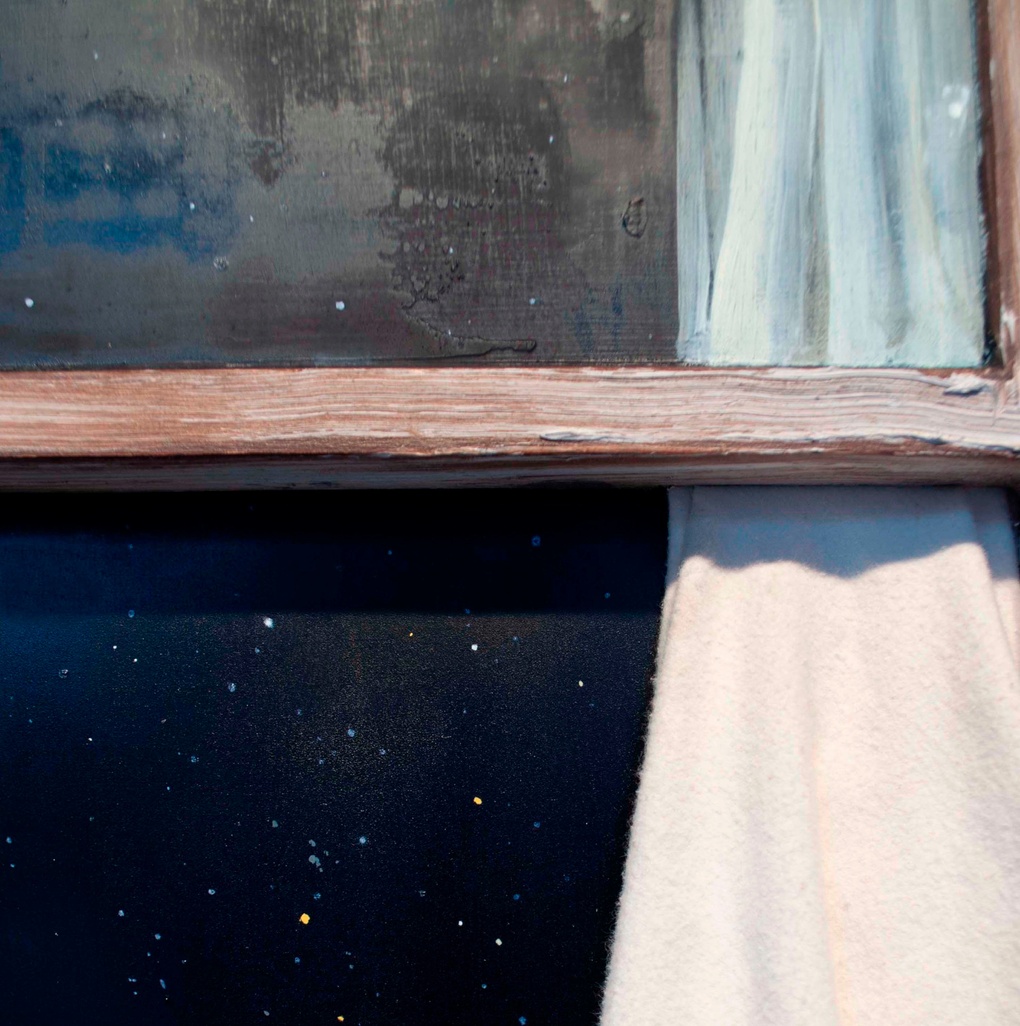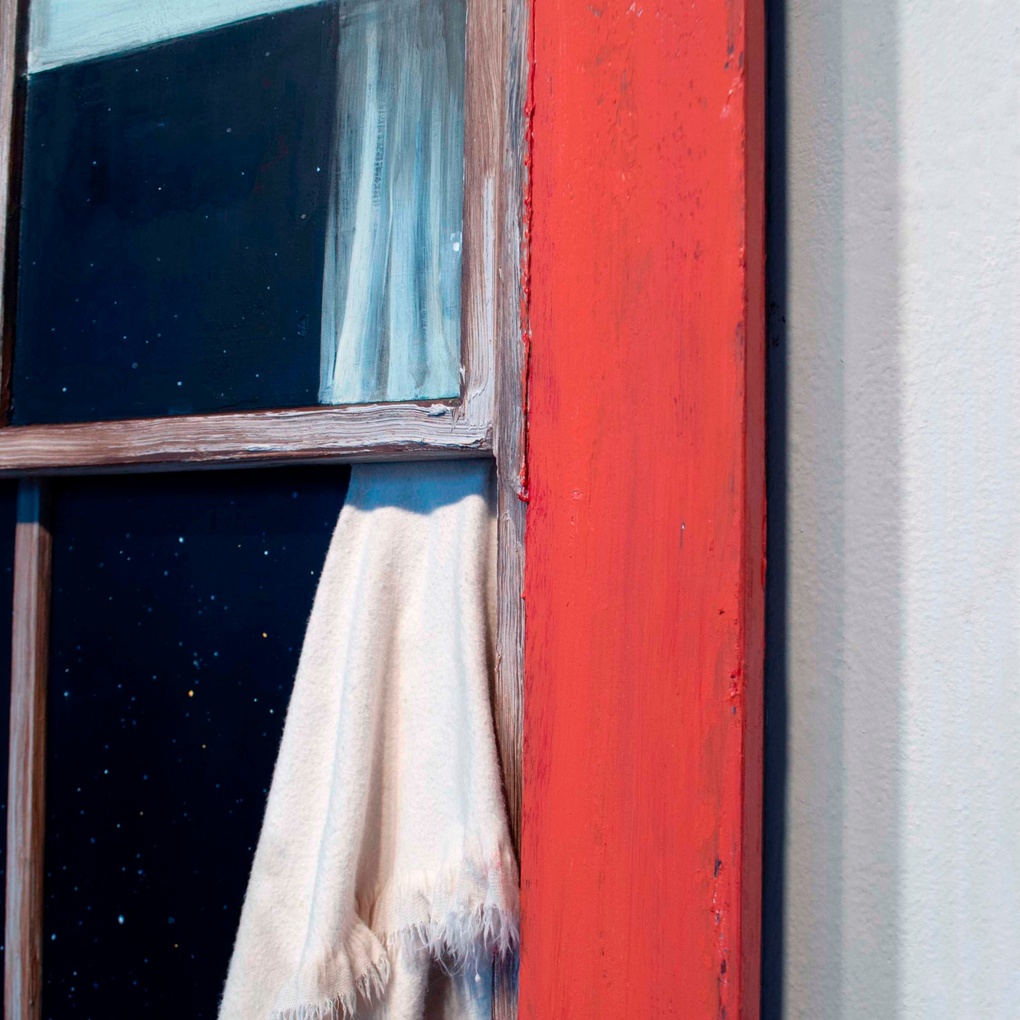 Leslie Wayne, The Universe Is On The Inside
In what appears to be a modest windowpane that frames a starry night sky, Leslie Wayne directs our gaze not just into the piece itself but further out into the universe. Reflecting on the collision of the socio-political events that defined 2020, Wayne asks us to consider ourselves as integral parts of the universe and how our societal and sometimes physical collisions mimic the ways in which new energies, new stars, and new galaxies come into being. Meaning, can we too birth new forms, new structures, and new systems that will yield a more just and equitable society by the ways that we sometimes crash into each other?
Statement
My work explores the ways a painting–which is not only a picture of something but an object in and of itself–can imply all the functions, desires, and associations we have for those objects in real life by transporting you through its artifice. I use both trompe l'oeil and sculpture to create paintings of the objects around me, as if they were bearing witness to my life–book shelves and closets, ladders and windows, work tables and cabinets–offering up a mirror of myself and of the moment and times in which we are living.
Artwork Info
Date
2020
Dimensions
43 x 26.5 x 5 inches
Medium
Oil on wood with cloth
Artist Info
Born
Landstuhl, Germany
Works
New York, NY
Reflecting on this Year
I've been gazing out the window a lot this year, reflecting on the collision of events and trying to make sense of myself in the vast universe.
Out of Many: Leslie Wayne in conversation with Dr. Kelli Morgan, November 02, 2021
Biography
Leslie Wayne grew up in Los Angeles. She attended the University of California at Santa Barbara and later transferred to Parsons School of Design, where she earned her BFA in Sculpture in 1984. She has exhibited widely throughout the United States and abroad and has received grants from the New York Foundation for the Arts, John Simon Guggenheim Foundation, Joan Mitchell Foundation, Buhl Foundation, Adolph and Esther Gottlieb Foundation, and Pollock-Krasner Foundation. Her work is in numerous public collections, including the Birmingham Museum of Art, Davis Museum, Parrish Art Museum, Portland Museum of Art, Miami Museum of Contemporary Art, Smithsonian Museum Cooper Hewitt Library, Yale Beineke Library, Neuberger Museum of Art, le Fondation Cartier pour l'art Contemporain, La Coleccion Jumex, and La Collezione Maramotti, among others. She is represented by Jack Shainman Gallery.