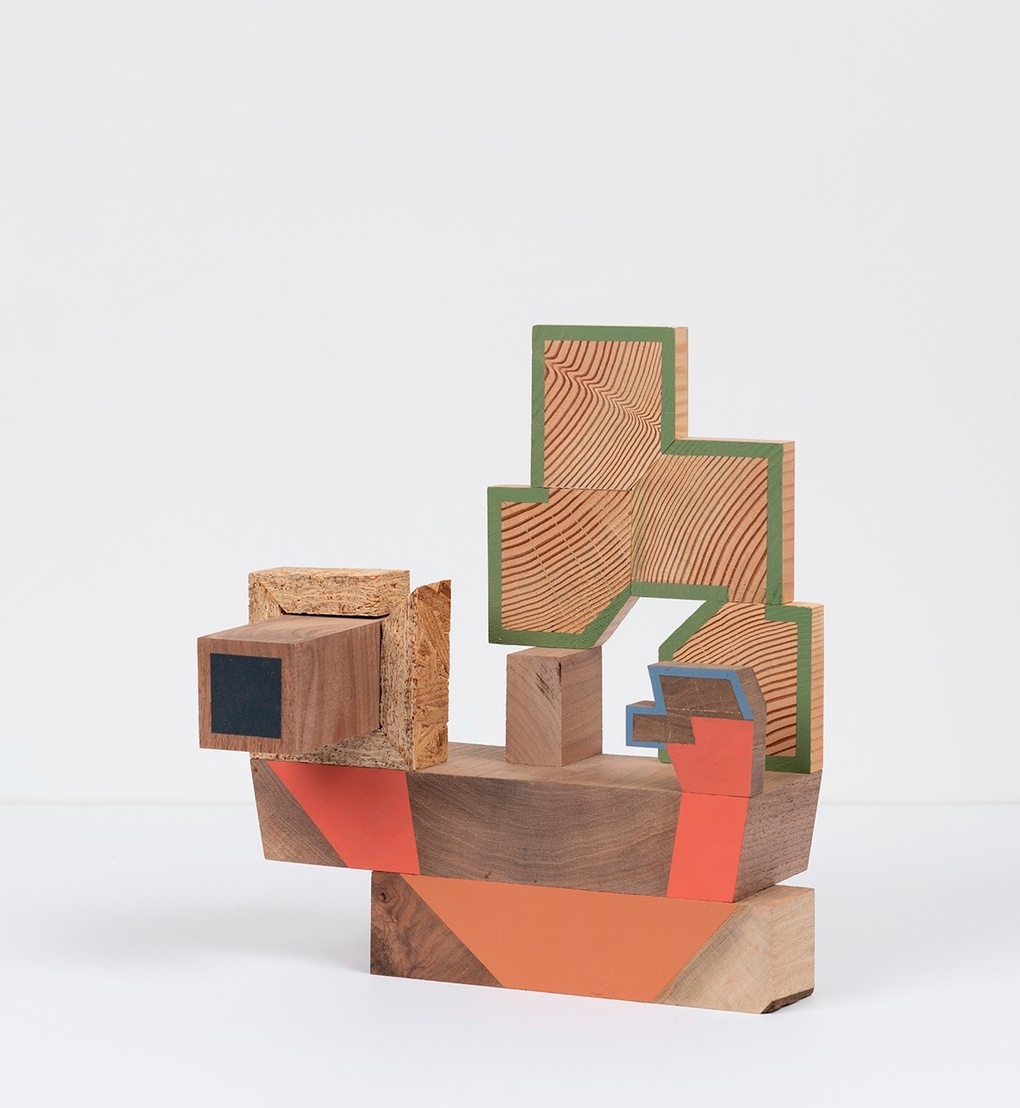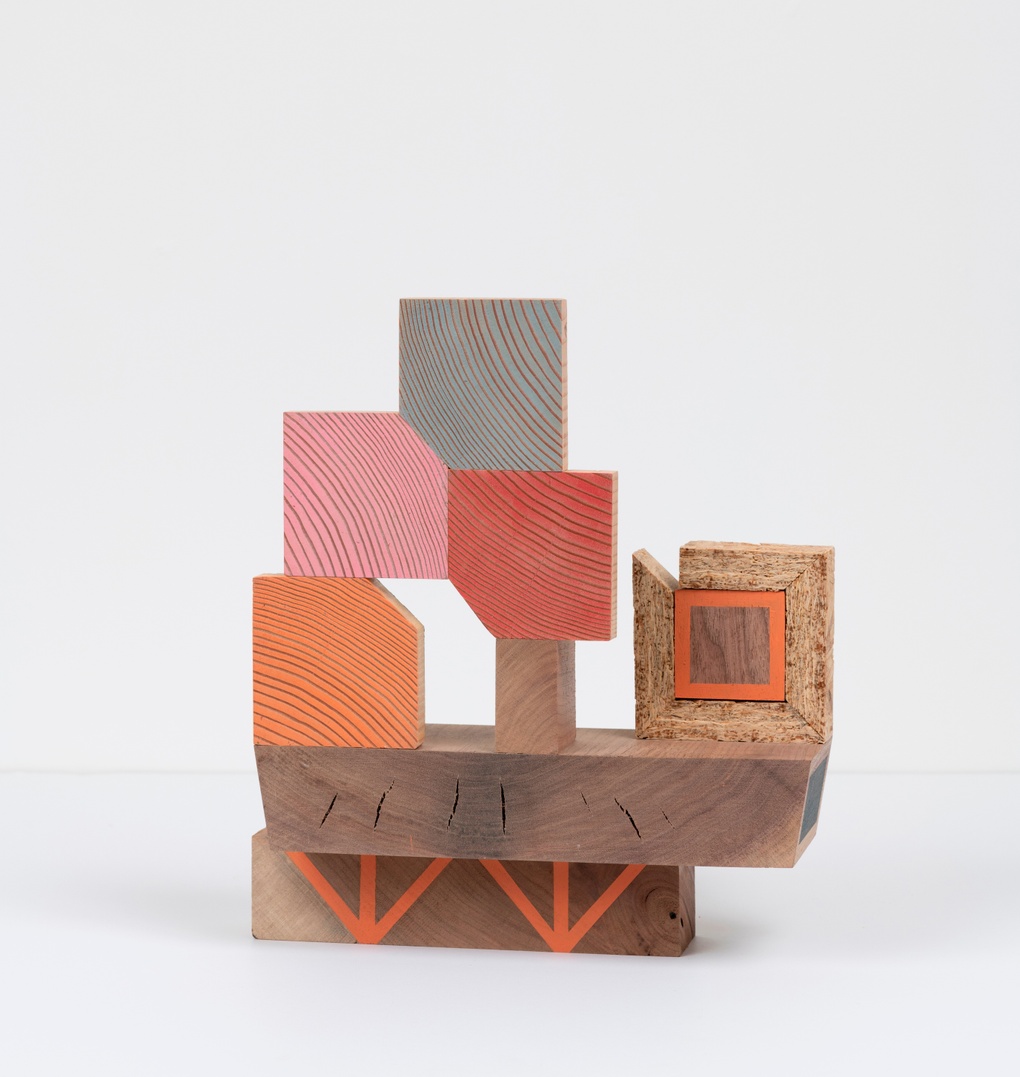 Statement
I make sculpture that explores personal space through architectural, furniture and structural forms. These motifs are figurative proxies that help make visual the relationship of our interior lives and our external selves.
Artwork Info
Date
2020
Dimensions
12 x 11 x 6.5 inches
Medium
Wood, oriented strand board (OSB), paint
Artist Info
Born
New York, NY
Works
Brooklyn, NY
Reflecting on this Year
This past year has reaffirmed for me the truth of how simplicity and complexity relate.
Biography
Jim Osman was born in New York City. He received his BA and MFA from Queens College, where he studied with Tom Doyle, Mary Miss, and Lawrence Fane. He has had solo exhibitions at Lesley Heller Workspace, Long Island University, and Dartmouth College. His work has been included in group shows at the Brooklyn Museum, Transmitter Gallery, and University of Texas at San Antonio. Osman's public sculptures have been shown at PULSE Miami, FL; Art Hamptons, NY; and Sculpture Mile in Madison, Conn. He has received grants from the Brooklyn Arts Council, Parsons School of Design, and a NYFA Artist Fellowship in Craft/Sculpture in 2017. Mr. Osman teaches courses in three-dimensional design and sculpture at Parsons School of Design. He lives and works in Brooklyn, New York