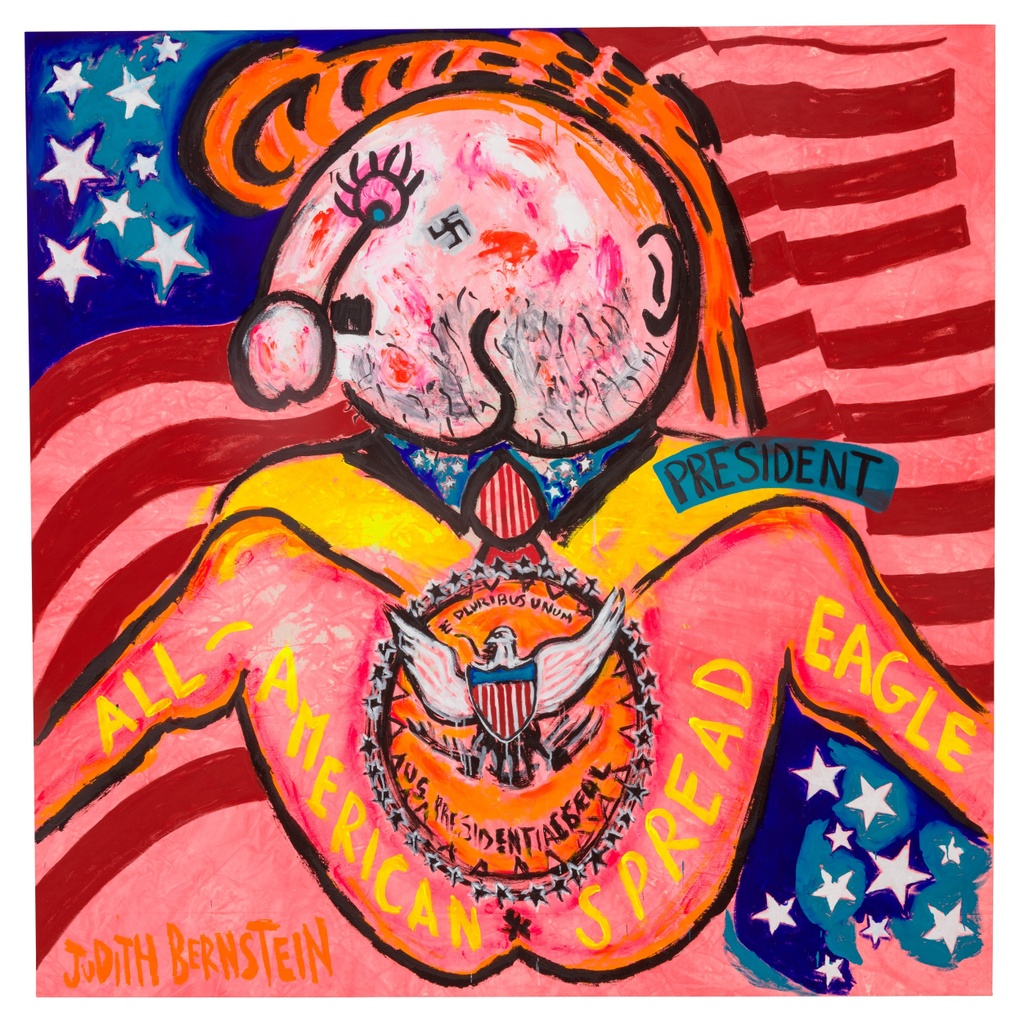 Judith Bernstein, President
Statement
For over fifty years, Judith Bernstein has developed a reputation as one of her generation's most seminal and provocative artists, connecting the political and sexual. Bernstein's expressive drawings and paintings boldly critique militarism and machismo in a manner that is at once humorous and threatening.
Artwork Info
Date
2017
Dimensions
90.25 x 89.5 inches
Medium
Acrylic and oil on canvas
Artist Info
Born
Newark, NJ
Works
New York, NY
Biography
Judith Bernstein's work is held in the permanent collections of the Museum of Modern Art, NY; Whitney Museum of American Art, NY; Brooklyn Museum, NY; Museum of Contemporary Art Los Angeles, CA; Carnegie Museum of Art, Pittsburgh; Jewish Museum, NY; Kunsthaus Zurich, Switzerland; Migros Museum, Switzerland; Deste Foundation, Athens, Greece; Sammlung Verbund, Vienna; Yale University Art Gallery, CT. She had a solo exhibition, Hard, at the New Museum in 2012, and two anti-Trump shows in 2017: Cabinet of Horrors at the Drawing Center and Money Shot at Paul Kasmin Gallery. Bernstein presented another anti-Trump exhibition in the fall of 2020 at The Box, LA. She will be exhibiting at Paul Kasmin Gallery in November 2021.