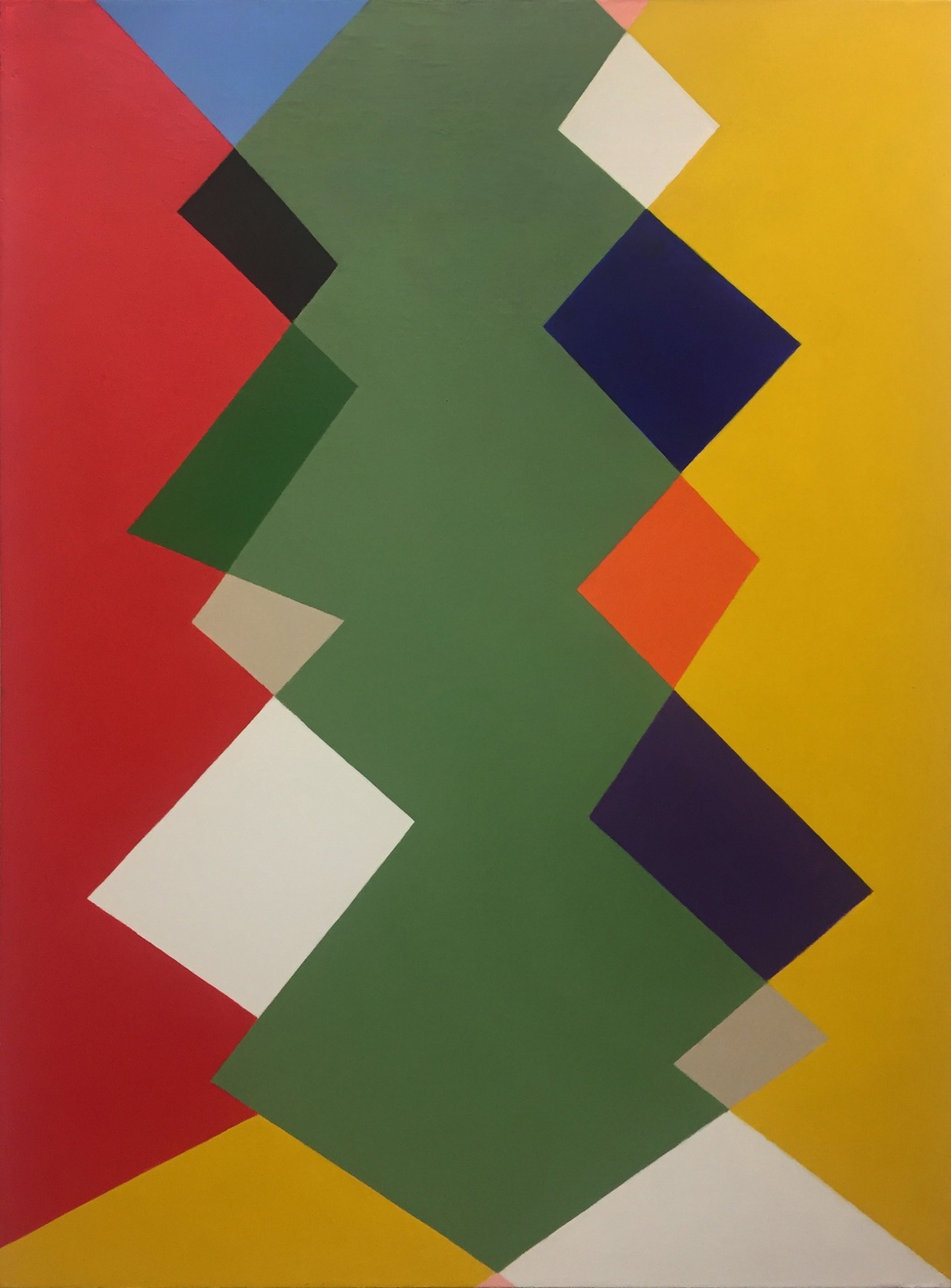 Stephen Westfall, Necklace
Statement
My paintings have charted a course between post-minimalist geometries and a Pop-inflected awareness of a painting as a thing in the world. The brightly colored diamonds, triangles, and trapezoids in my recent canvases are conjoined into dynamic compositional skeins that seem to lean into space rather than recede. Drawing on Caucasian and Navajo rugs, medieval heraldry, Byzantine floor tile, early twentieth-century abstraction, architecture, and Pop, Minimalist and post-minimalist painting, I seek an abstraction that is deeply acculturated while formally honed into an active, perceptual immediacy.
Artwork Info
Date
2019
Dimensions
28 x 21 inches
Medium
Oil and alkyd on canvas
Artist Info
Born
Schenectady, NY
Works
Brooklyn, NY and Germantown, NY
Reflecting on this Year
2020 was awful. I am guardedly optimistic about watching 2021 unfold.
Biography
Works by Stephen Westfall are in the collections of the Whitney Museum of American Art, New York; Kemper Museum, Kansas City; Louisiana Museum, Humlebaek, Denmark; Munson Williams Proctor Museum, Utica, New York; Baltimore Museum of Art; Santa Barbara Museum of Art; and Museum of Fine Arts Boston. Westfall has received grants and awards from the National Endowment for the Arts, American Academy of Arts and Letters, Nancy Graves Foundation, and Guggenheim Foundation. He received a Rome Prize Fellowship and spent a year at the American Academy in Rome in 2009-2010. He is a professor at the Mason Gross School of the Arts at Rutgers University. He is a Contributing Editor at Art in America.