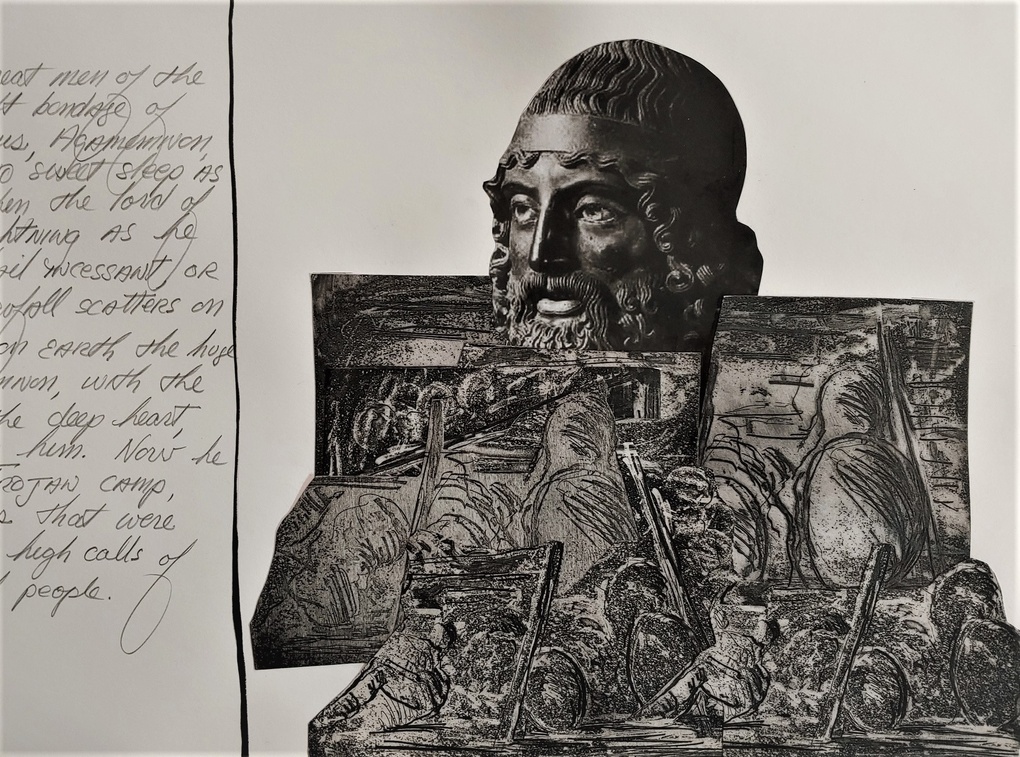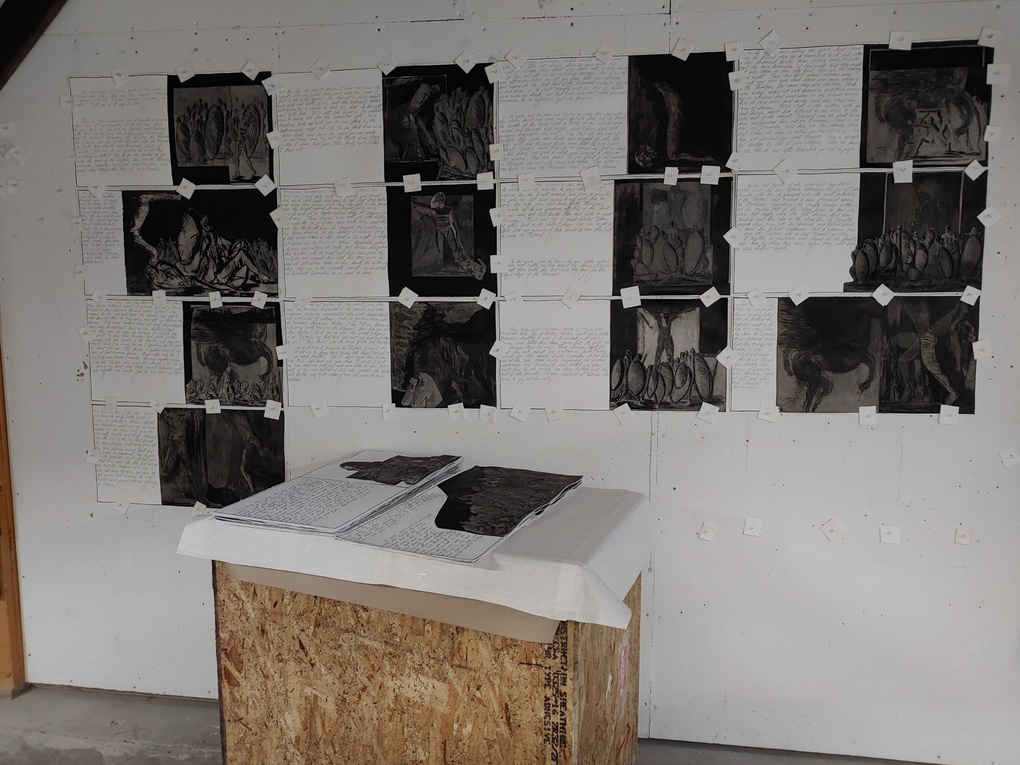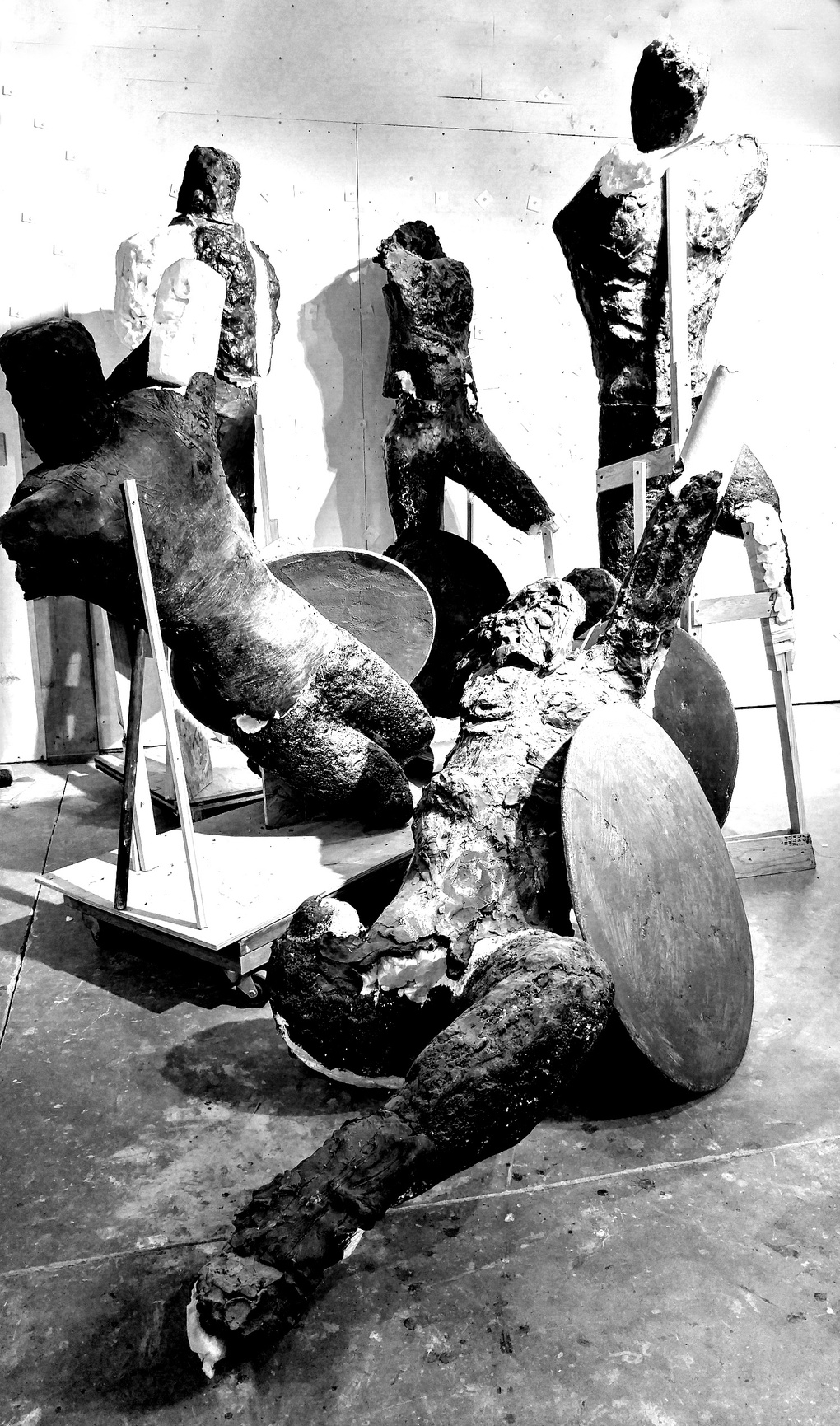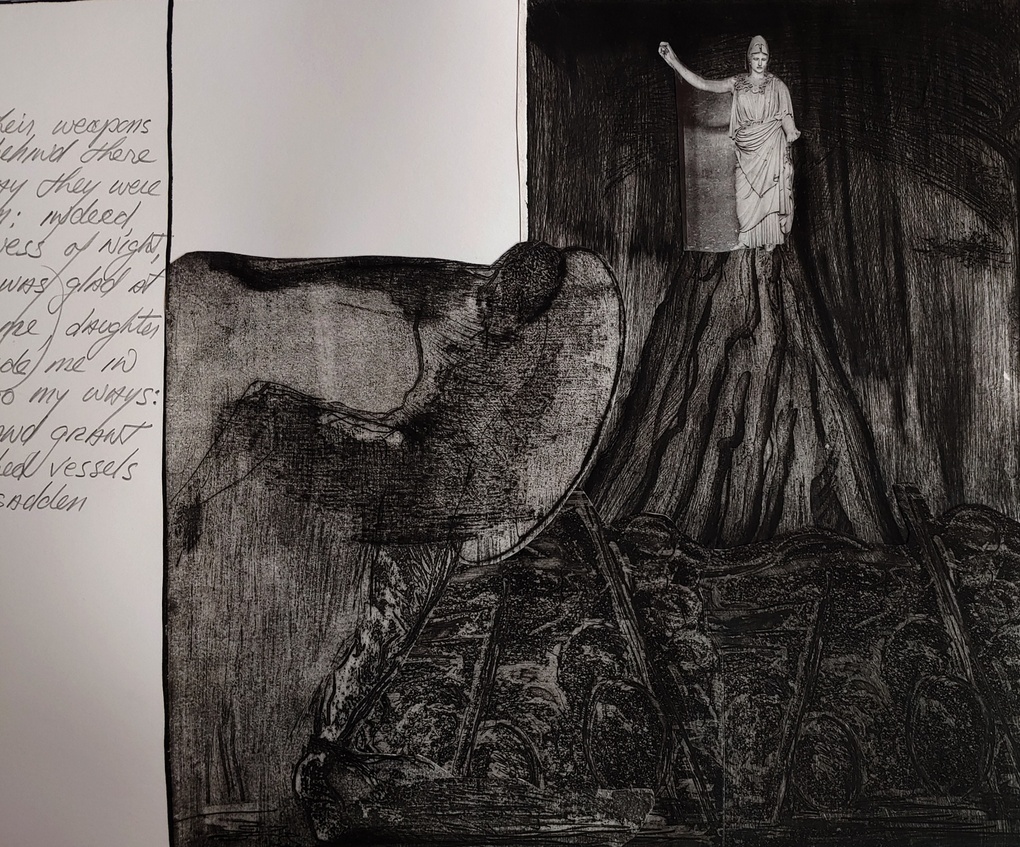 Ed Smith, Selection from transcription of the ILIAD, Book X
Statement
I am a sculptor and a great deal of my work involves drawing. I have been immersed in yet a third transcription of the ILIAD of Homer for the past years. The drawings are in excess of 3,000. They relate to the arc of growth that occurs with Achilles in the ILIAD. Text is incorporated with images and everything is formed by hand, preserving the notable repetition and internalizing of the poet bards or Homerids.
Artwork Info
Date
2020-2021
Dimensions
14 x 28 inches
Medium
Drawing, ink, graphite on paper
Artist Info
Born
Baltimore, MD
Works
Valatie, NY
Reflecting on this Year
The work submitted are selections from transcriptions from the ILIAD of Homer.
Biography
Ed Smith is a Guggenheim Fellow and member of the Royal British Society of Sculptors. His work is represented in public and private collections in the United States and abroad. These include the British Museum; Royal Museum of Fine Arts, Antwerp, Belgium; Ministry of the Flemish Community; Hood Museum; Davis Museum; Yale University, and many more. He has had over 80 one person exhibitions and innumerable group exhibitions. His work has been written about in The New York Times, Sculpture Magazine, The Baltimore Evening Sun, Art News, The Miami Herald, Giornale Dell'Arte, San Francisco Examiner, Art New England, and many others. Currently Gallery Director, Director of Marist Venice Biennale Program and Professor of Art at Marist College, Ed Smith has been a Visiting Artist, Lecturer, Artist–in-Residence, Professor and Distinguished Visiting Artist at many institutions. His work is primarily involved with mythic and heroic aspects of the Artist and man.