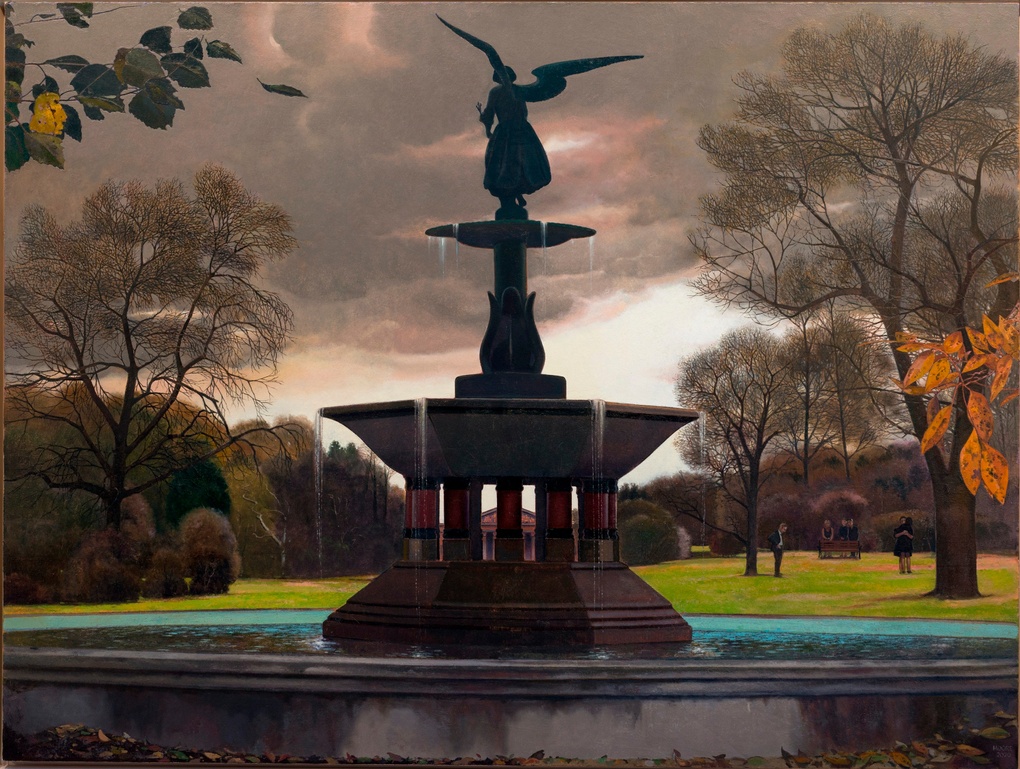 Statement
My paintings are derived from drawings, on-site visits, sketchbook notations, original photographs, and other source material. The paintings are mainly composites rather than accurate depictions of actual places. They represent what Wallace Stevens refers to as "the incessant conjunction between things as they are and things imagined." Some of the paintings are close to the appearance of a specific site, some depart considerably. VESPER is among the latter. Everything in them is real, however or should be real, or could be real. That is the only rule; it could be real.
Artwork Info
Date
2020-2021
Dimensions
54 x 72 inches
Medium
Oil on linen
Artist Info
Born
St. Louis, MO
Works
Belfast, ME
Reflecting on this Year
VESPER: An evening prayer; a composite reflection on a year of cancellation and isolation.
Biography
John Moore was born in St. Louis Missouri. He received a Certificate in Mechanical Drafting from Ranken Technical College and a BFA from Washington University in St. Louis and an MFA from Yale. He has had 42 solo exhibitions since 1970, primarily in New York. His awards include two National Endowment Fellowships, the Academy Award in Art from the American Academy of Arts and Letters, and an Honorary Doctor of Fine Arts from the Lyme Academy College of Fine Arts in Old Lyme, CT. His work is in museum collections including the Metropolitan Museum of Art, New York; Museum of Fine Arts, Boston; Art Institute of Chicago; Yale Art Gallery, New Haven; Colby College Museum of Art, Waterville, ME; and Portland Museum of Art, Portland, ME; among others. He has taught at the Tyler School of Art, Skowhegan School of Painting and Sculpture, University of California, Berkeley, Boston University, and University of Pennsylvania.