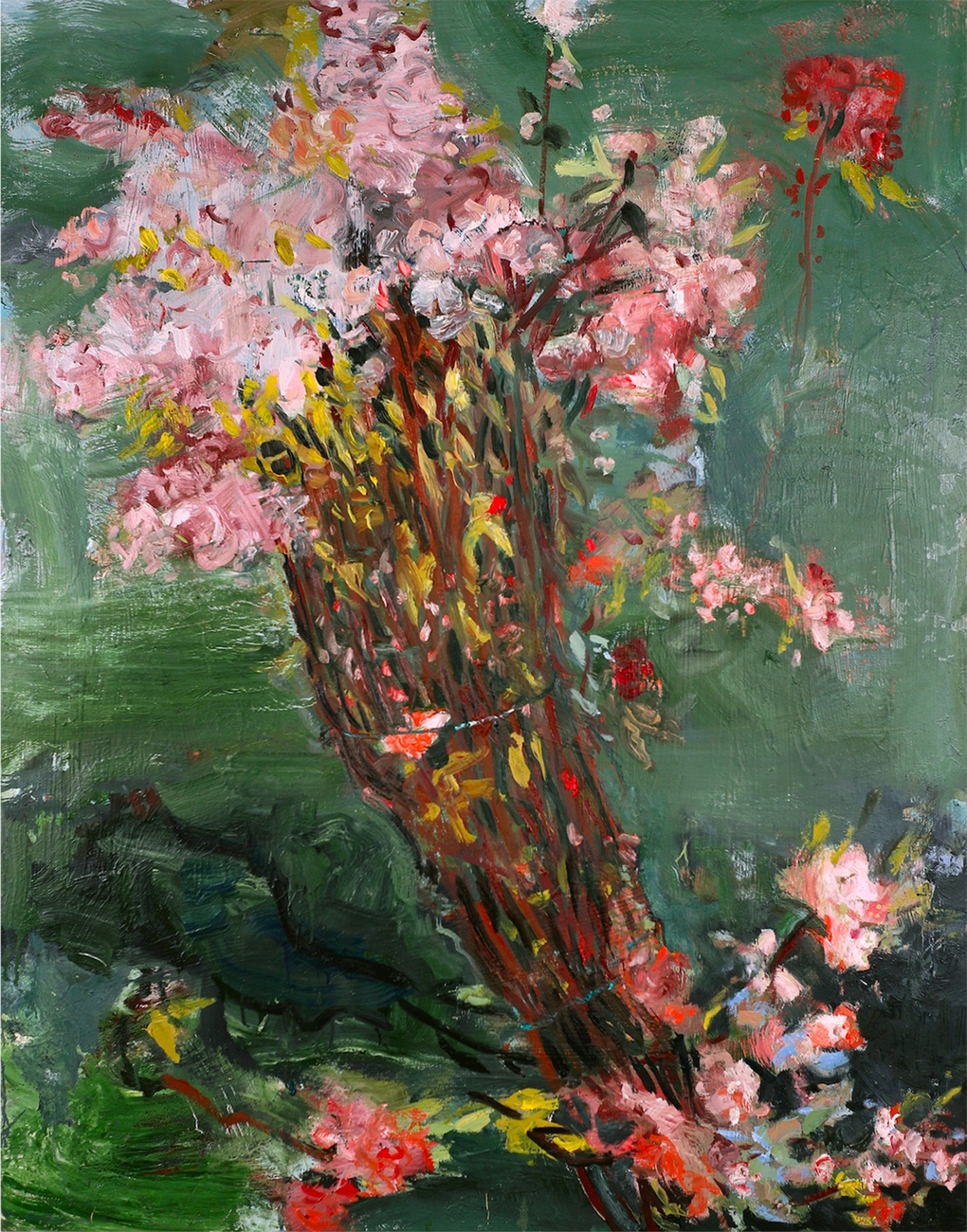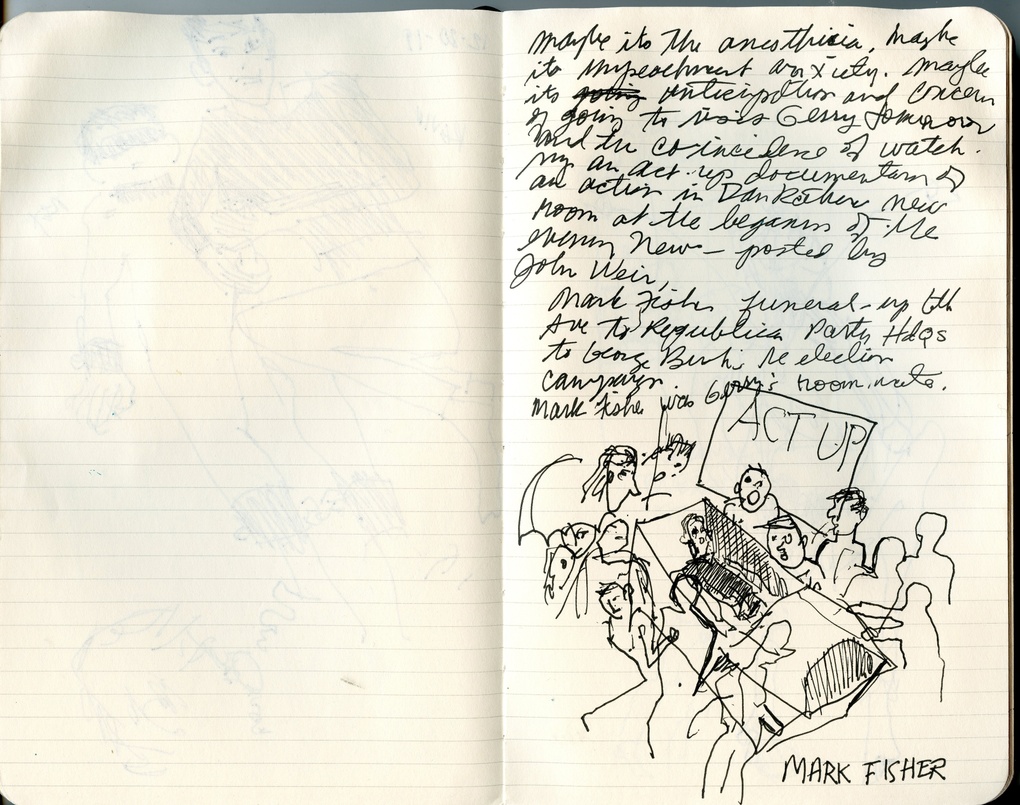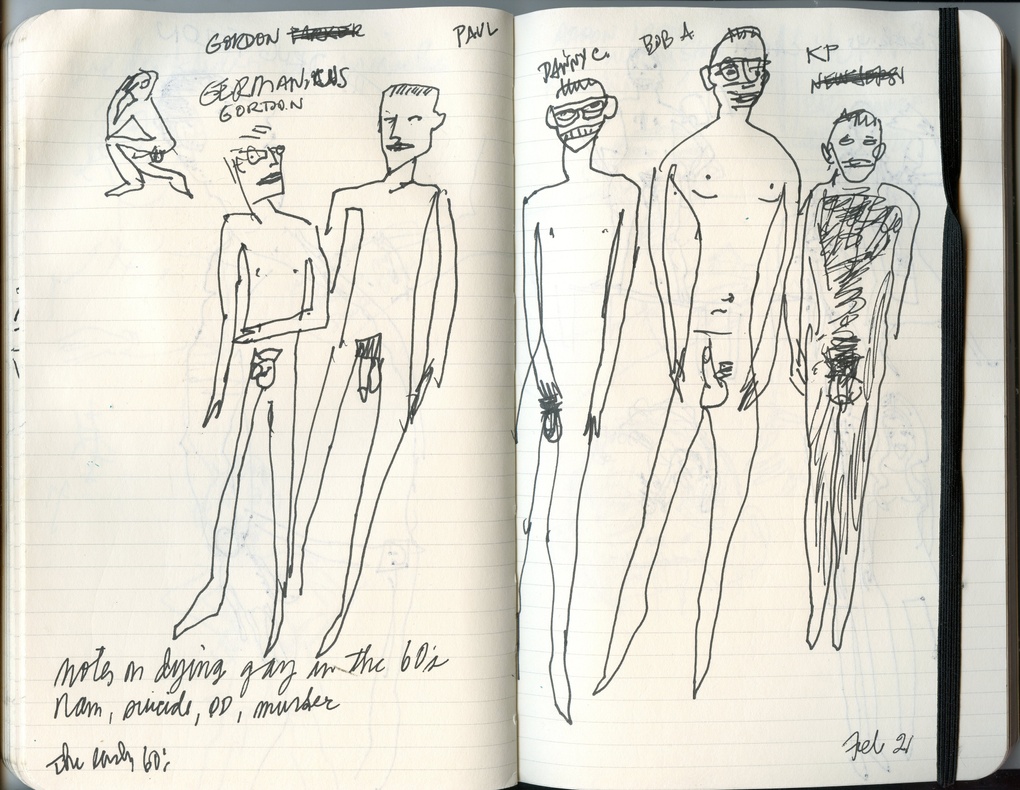 Jimmy Wright, Bound Blossoms
Statement
Jimmy Wright's work reflects the transformation from form to feeling through the vagaries of queer life. In this painting, "realism" is a practice of deception, a nervous lie, a form of cultural sleepwalking disrupted by the ecstatic power of speaking in flowered tongues.
Artwork Info
Date
2020-2021
Dimensions
56 x 44 inches
Medium
Oil on canvas
Artist Info
Born
Union City, TN
Works
New York, NY
Reflecting on this Year
Despite the vivid flashbacks of deathbed vigils and the ever-present 700,000 deaths from AIDS, there is in one year a vaccine. There is hope.
Biography
In May 2021, Jimmy Wright was included in the Indianapolis Museum of Art's exhibition Private Eye: The Imagist Impulse in Chicago Art. In February 2021, he exhibited in Frida Love & Pain, Chelsea Music Fest, High Line Nine, and in the 2020 Whitney Museum Of American Art's exhibition Around Days End: Downtown New York 1970-1986. He has had solo exhibitions at Fierman Gallery, New York; Corbett vs. Dempsey, Chicago; M+B Gallery, Los Angeles; DC Moore Gallery, New York; and in group shows at Cooper Cole, Toronto; Karma at Galerie Patrick Seguin, Paris. In 2016 Corbett Vs. Dempsey published a color monograph of the New York Underground drawings. Wright's work is in the Metropolitan Museum of Art, New York; Whitney Museum of American Art, New York; Hammer Museum, Los Angeles; Art Institute of Chicago; and other public collections.