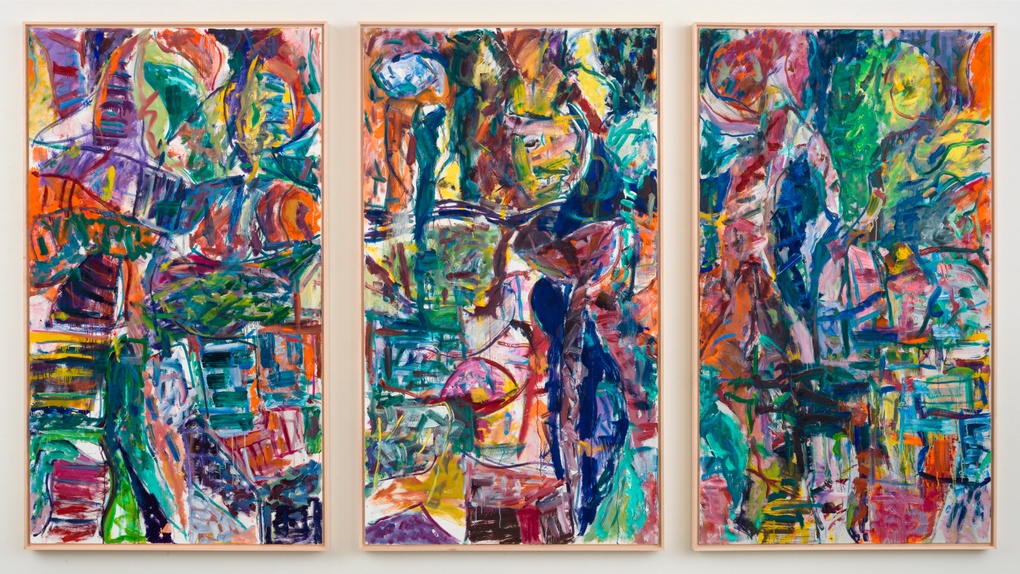 James Bohary, Dictionary fly and see
Statement
Practicing is very important to my working procedure. It occurs while painting and during the collection of visual information from my surrounding environment. I use these observations to craft fully-realized visual COMPOSITIONS/INTERPRETATIONS/TRANSPOSITIONS. I strive to see what I am looking at. It seems that there are a lot of lenses involved with looking. Many do not enable seeing. The lens of a modern-day, non-tribal animist, and what contemporary physicist Nick Herbert refers to as "quantum animism," seems to work in part for me. Location is also a very important component of my practice. My working locations have been in New York City; Mallorca and Barcelona, Spain; Puerto Rico; Upstate NY; and Noank, CT. The physical studio is only one aspect of location. The other is the surrounding natural environment consisting of land, and the dynamic interaction where land meets water–including the countless life forms that inhabit these extended locations.
Artwork Info
Date
2015
Dimensions
70 x 30 inches (each triptych)
Medium
Oil on canvas
Artist Info
Born
Brooklyn, NY
Works
Noank, CT
Reflecting on this Year
Special thanks to all the indigenous people and their cultures, whose art and way of life, have inspired my work. Let us all honor their special gift.
Biography
James Bohary, Professor Emeritus, Binghamton University. BS Art Education, New York University. Studied with Philip Guston, New York Studio School. Represented by the Elizabeth Harris Gallery, NYC, since 1994 - having had seven solo exhibitions there, and 23 solo exhibitions at major national and international venues. His work has been included in numerous group exhibitions since 1971 in the United States, Canada, Spain, Italy, Denmark, and Taiwan. Awards: NYS CAPS Grant (2), American Academy of Arts and Letters Award and Exhibition, Pollack-Krasner Foundation Grant, National Endowment for the Arts grant, National Academy Awards (6) including the Ranger Purchase Prize. Selected public collections: Corcoran Gallery, DC; Snite Museum UND, IN; McNay Museum, TX; University of Kentucky Art Museum, KY; Valparaiso University Museum, IN; Tyler Art Center, NY; MOCA, FL. Reviews: Arts Magazine, The New York Times (2), New York Post, and East Hampton Star.