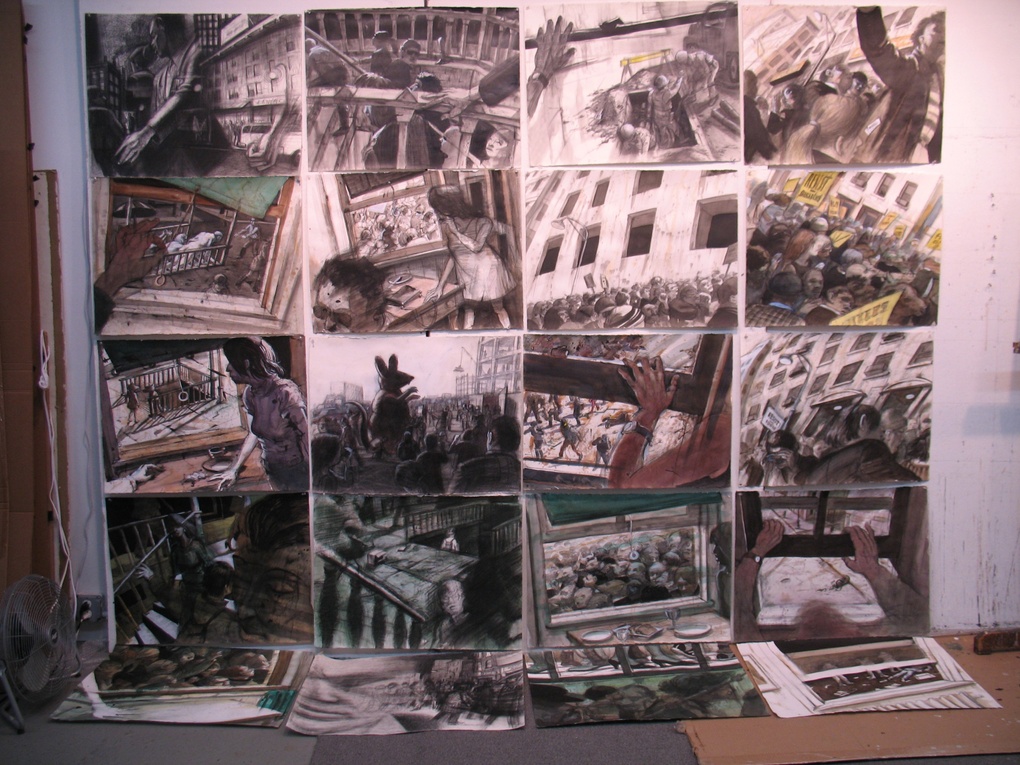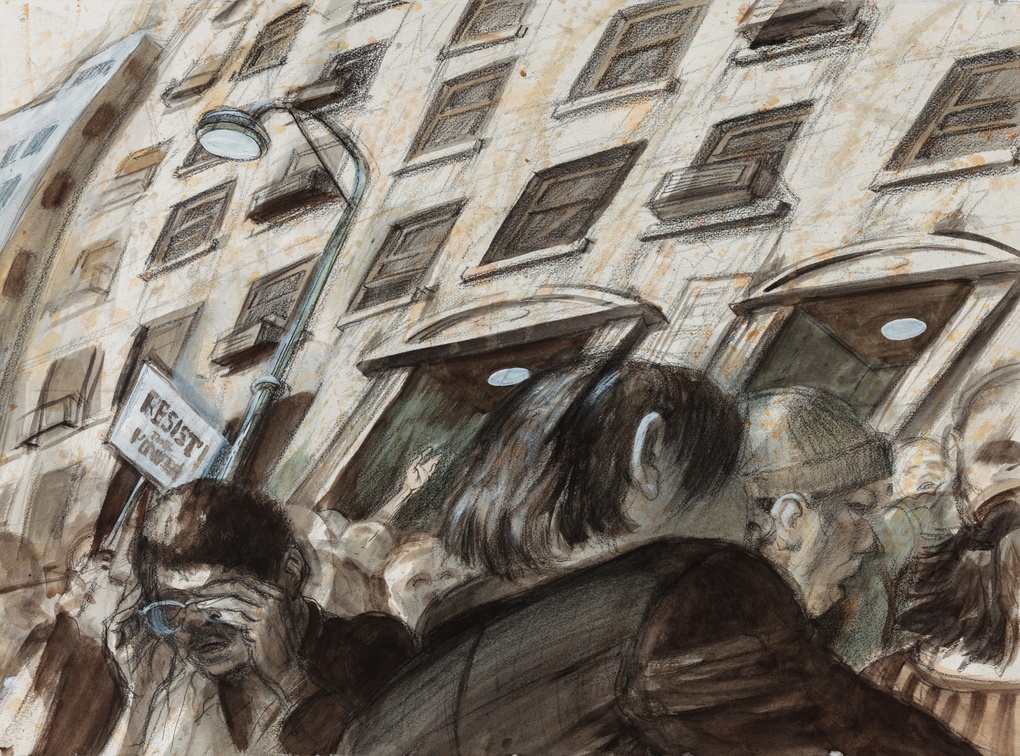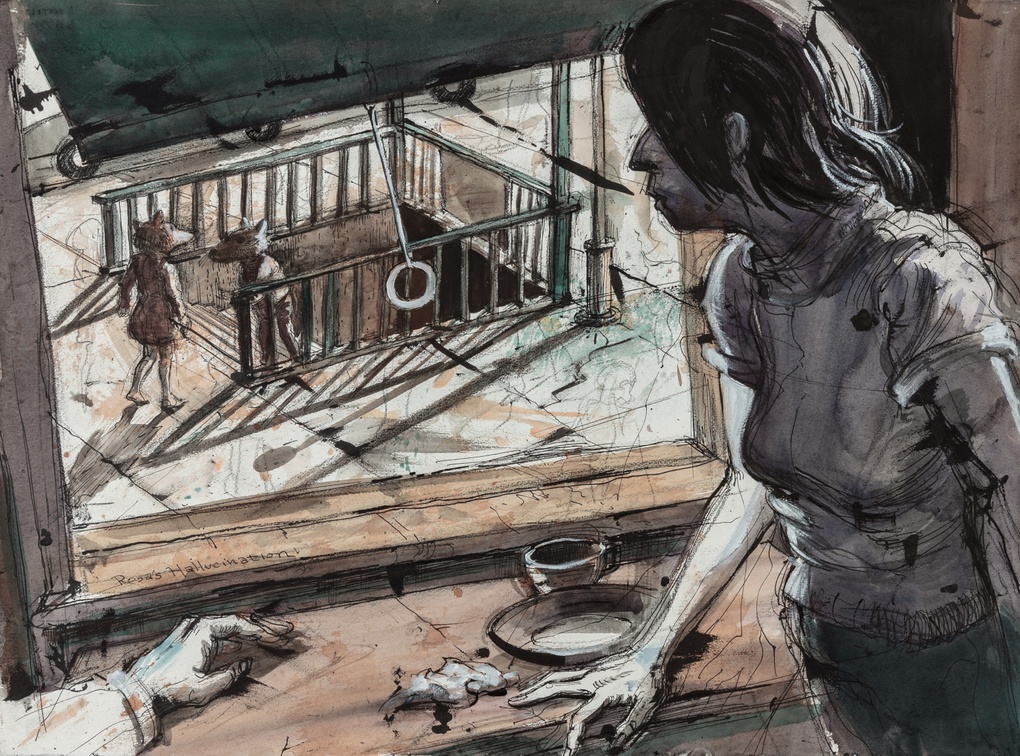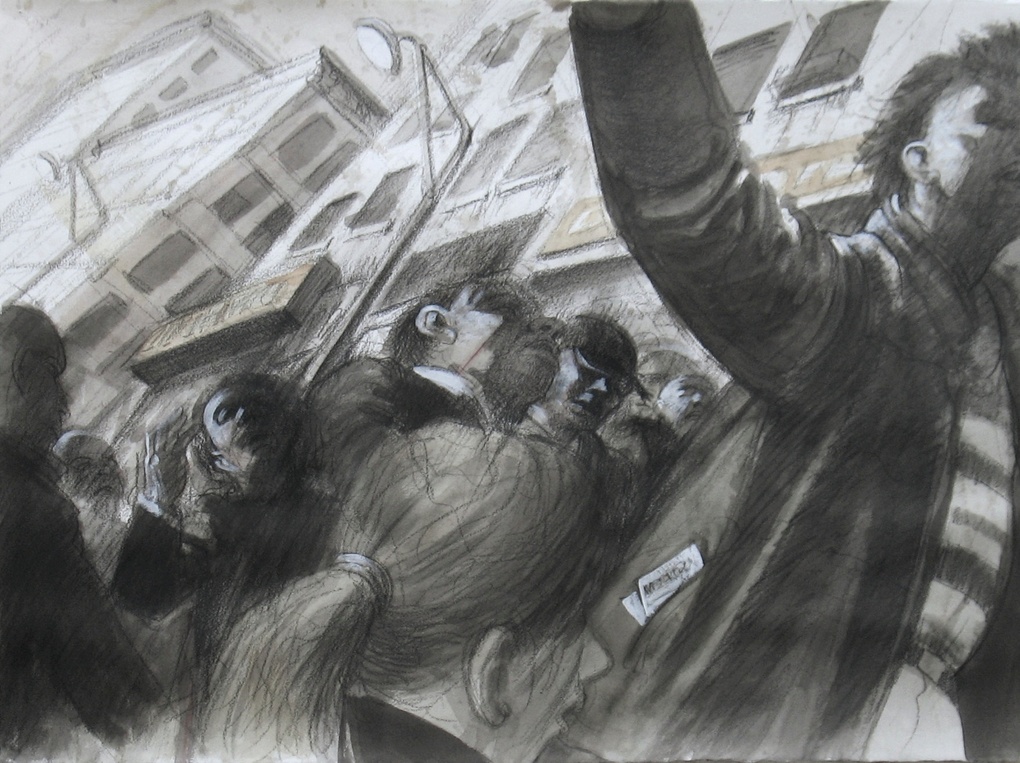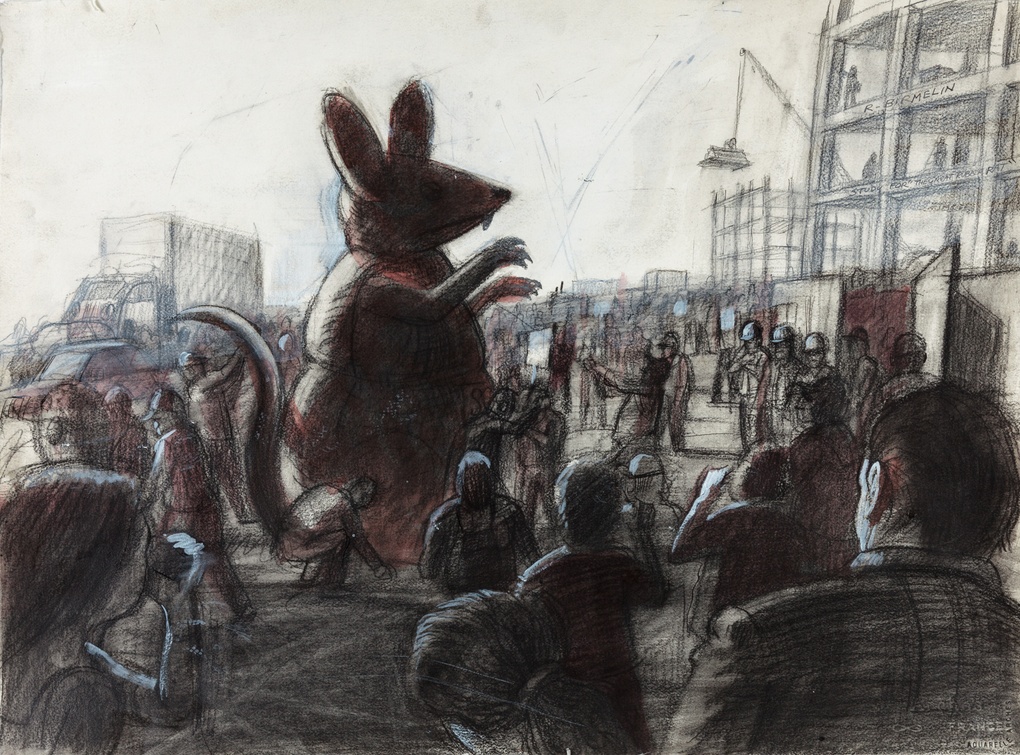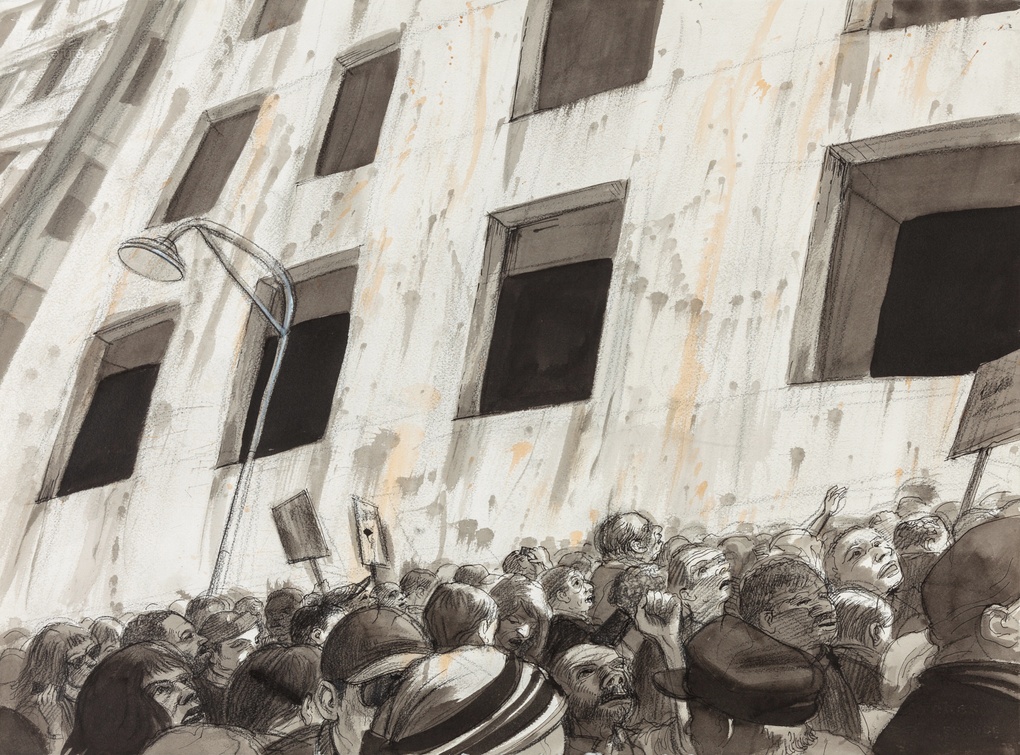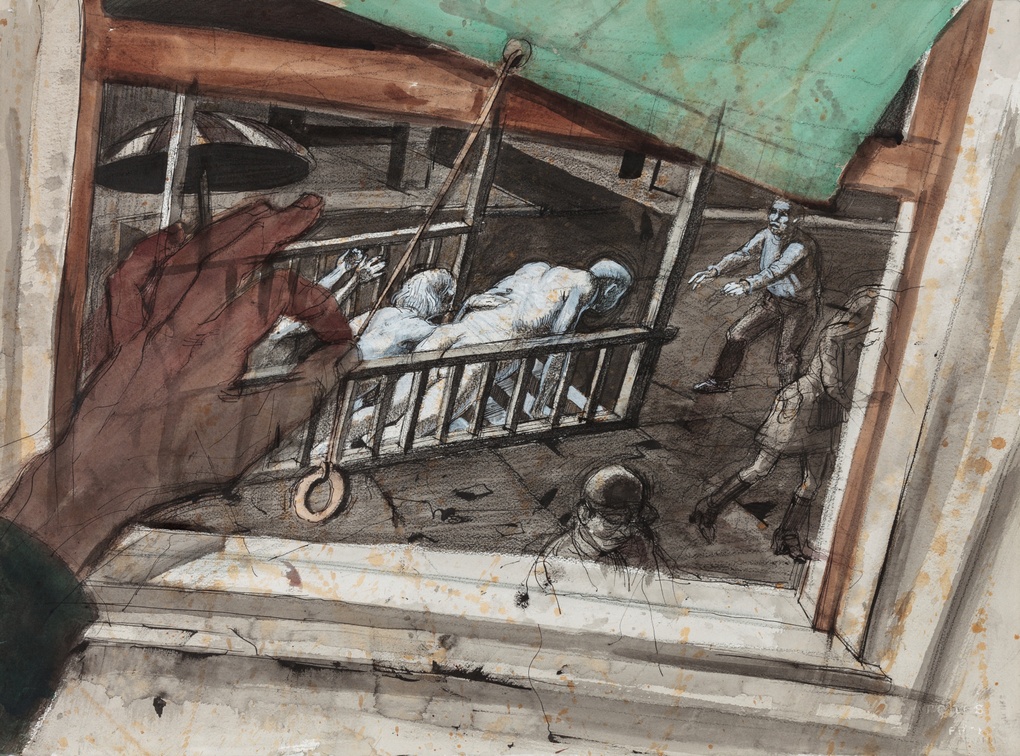 Robert Birmelin, Uprising - An installation in progress
Statement
Painter, draughtsman, and printmaker. Drawing is my passion. I work from imagination, dreams, desires, hopes and fears, never from photographs.
Artwork Info
Date
2015-2020
Dimensions
88 x 120 inches (12 sheets, each 22"x30")
Medium
Mixed mediums on paper
Artist Info
Born
Newark, NJ
Works
Leonia, NJ
Reflecting on this Year
Folly and societal madness has marked every era. Some call it the Human Comedy.
Biography
Robert Birmelin is best known for his paintings and drawings of people in the urban environment, where he emphasizes the drama of close physical involvement and the movement and tensions within the crowd. He has also explored a range of other subjective themes, often employing double imagery. He attended The Cooper Union, and Yale University School of Art (BA, 1956, MFA, 1960), and on a Fulbright grant, he studied at The Slade School of the University of London, 1960-1961. He was a Fellow in Painting at the American Academy in Rome (1961-64). He has been the recipient of several other grants and awards and has had 55 one-person exhibitions in the United States and internationally. His work is in the collections of 38 museums and public institutions, including the Metropolitan Museum of Art, Museum of Modern Art, and The Smithsonian. For further information visit robertbirmelin.com. or on face book at:
https://www.facebook.com/RobertBirmelinArtist/
.