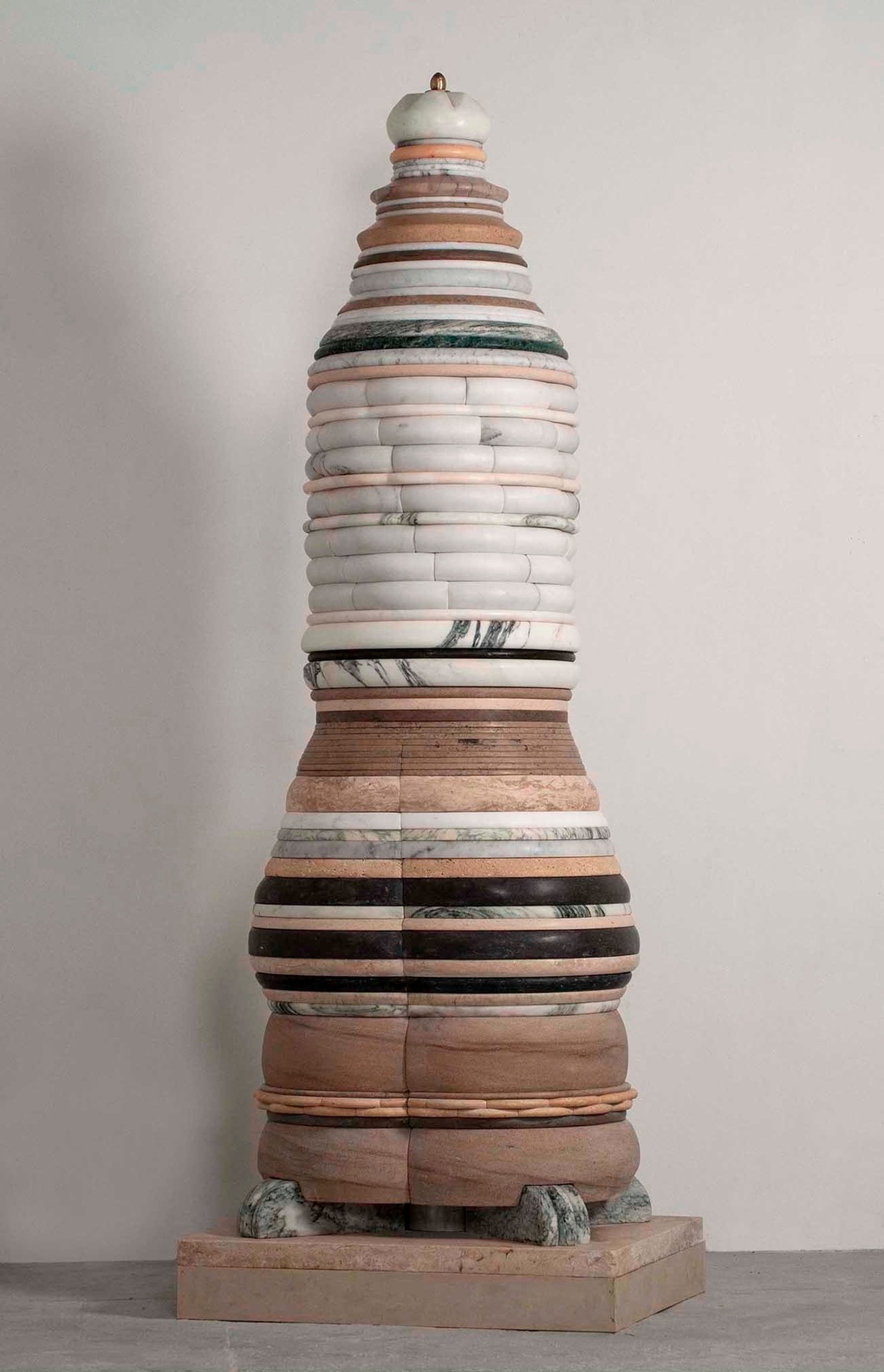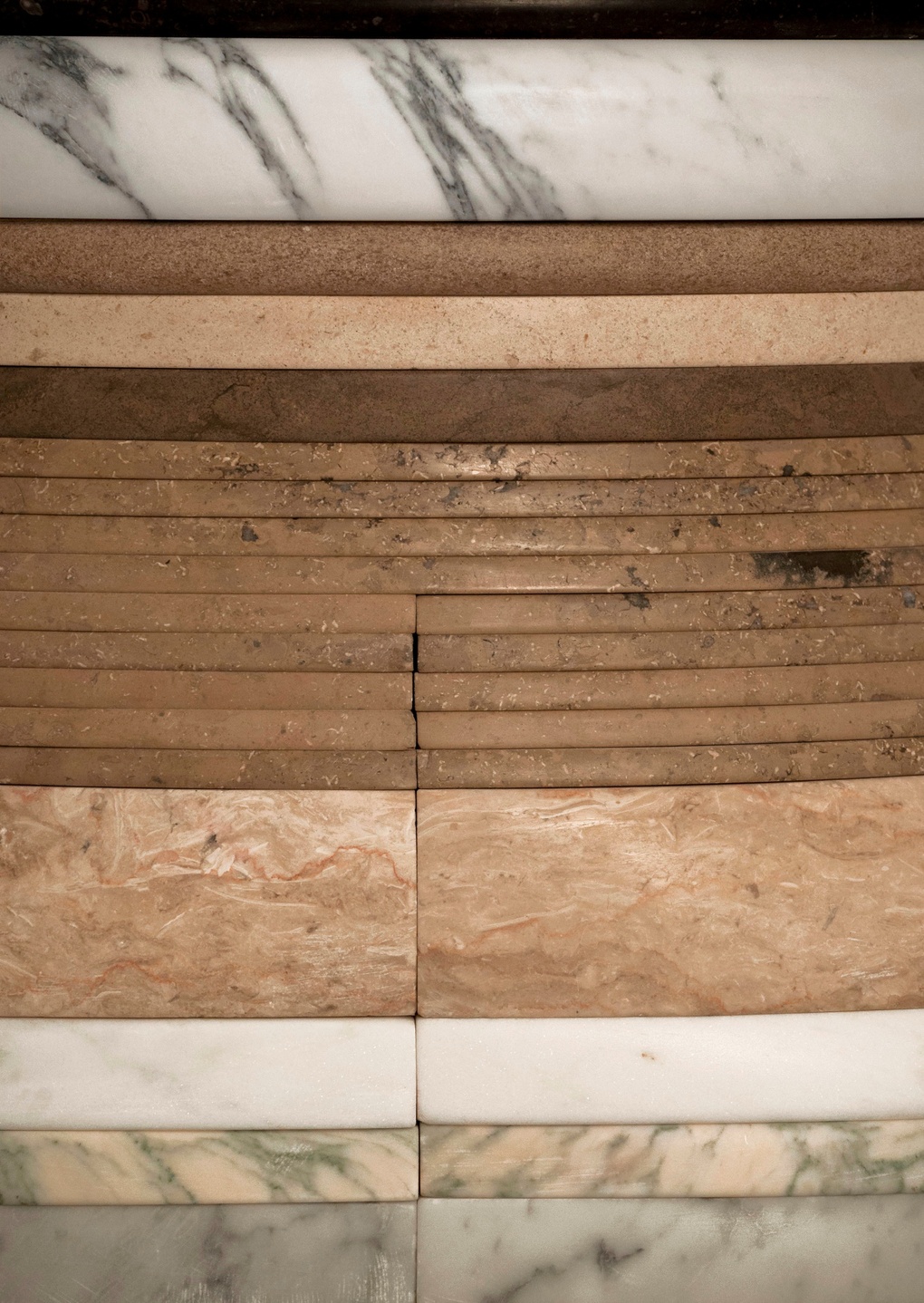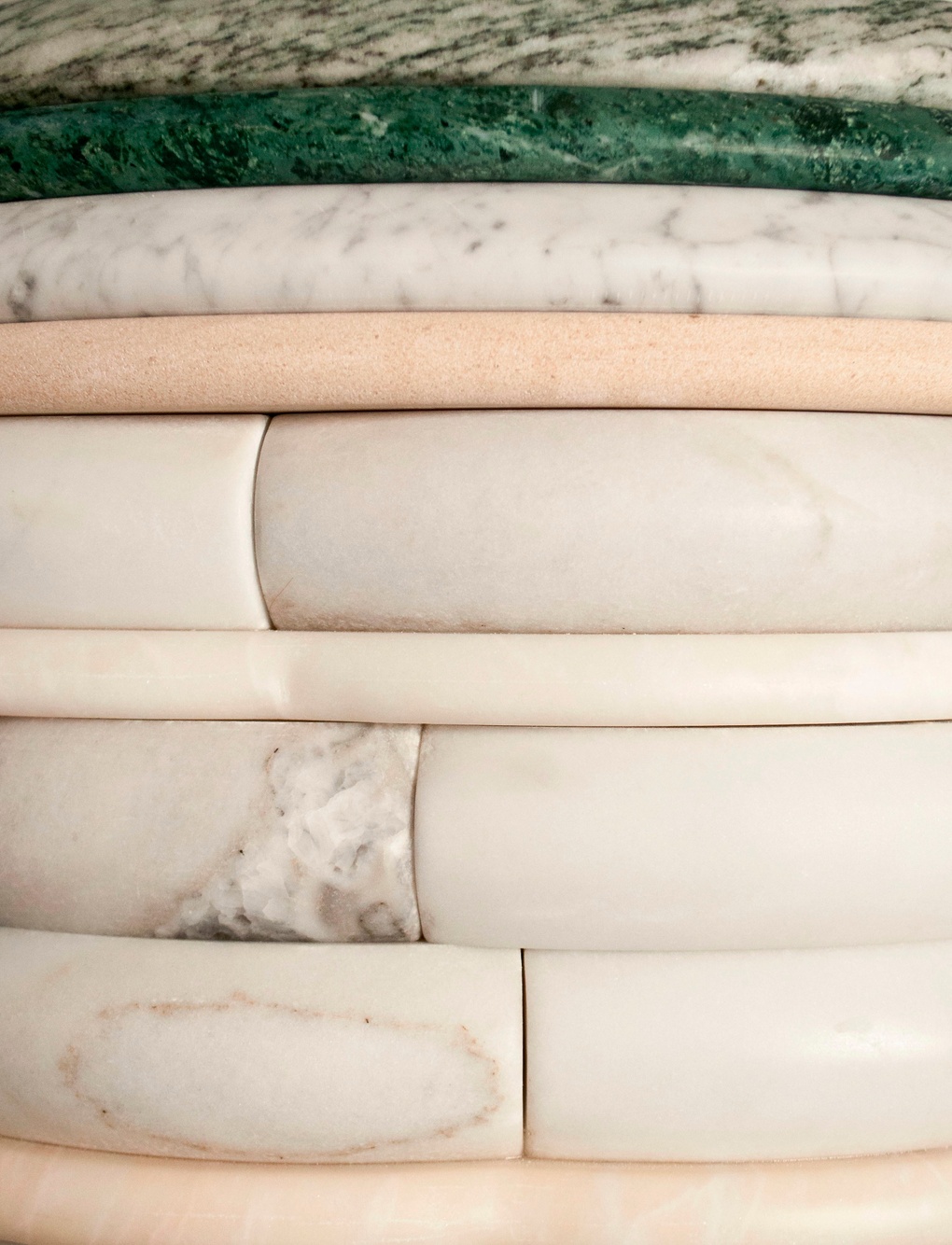 Don Porcaro, Everybody Knows 4
Statement
My work over time has consistently explored the nature of human interaction with the physical world through references to architecture and man-made objects. Tools, utensils, buildings, and machines eventually become artifacts, archaeological sites, and cultural signifiers. I have been inspired by ancient ruins, but equally inspired by the whimsical possibilities inherent in animation and contemporary culture, which stand at the cusp of what I refer to as "the monster and the child," something purely fictional and innocent that informs our youthful imagination. I work in stone, building up multiple layers that express the passage of time, both geologic and historic, while the emphasis on totemic iconography forms a composite that is both architectural and human in its aspect, reflecting the human impact on nature and the mythologies we ascribe to our monuments.
Artwork Info
Date
2020
Dimensions
81 x 26 x 21 inches
Medium
Marble, limestone and brass
Artist Info
Born
Newark, NJ
Works
New York, NY
Reflecting on this Year
We think everybody knows the truth but this year has proven otherwise. My forms are split at the base, but join together as they rise in unity.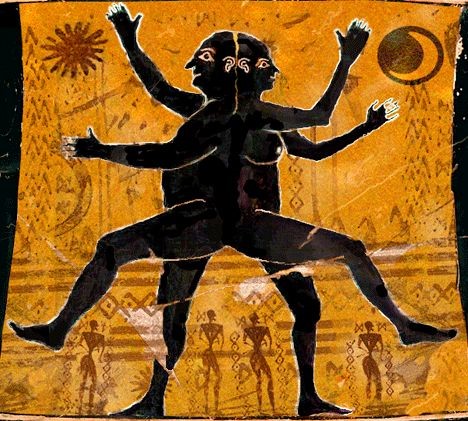 Out of Many: Don Porcaro in conversation with Dr. Kelli Morgan, September 28, 2021
Biography
Don Porcaro grew up in New Jersey and earned his BA from Fairleigh Dickenson University and his MFA in Sculpture from Columbia University. He has exhibited widely throughout the US and abroad and has received grants from the Pollock-Krasner Foundation, New York Foundation for the Arts, New York State Council on the Arts, and a Parsons Teaching Excellence Award. His work is in numerous public and private collections, including the D'Amour Museum of Fine Arts, Springfield, MA; Emory University, Atlanta, GA; Grounds for Sculpture, Hamilton, NJ; City University of New York; and The Progressive Corporation, Cleveland, OH. Recent public art commissions include NJ Transit Authority's Jersey Avenue Light Rail station, and the Forma Viva Sculpture Park in Portoroz, Slovenia. Porcaro's work is currently included in the 2021 Sculpture Triennial in Bad Ragaz, Switzerland. He is Professor Emeritus of Fine Arts at Parsons School of Design and member of American Abstract Artists.