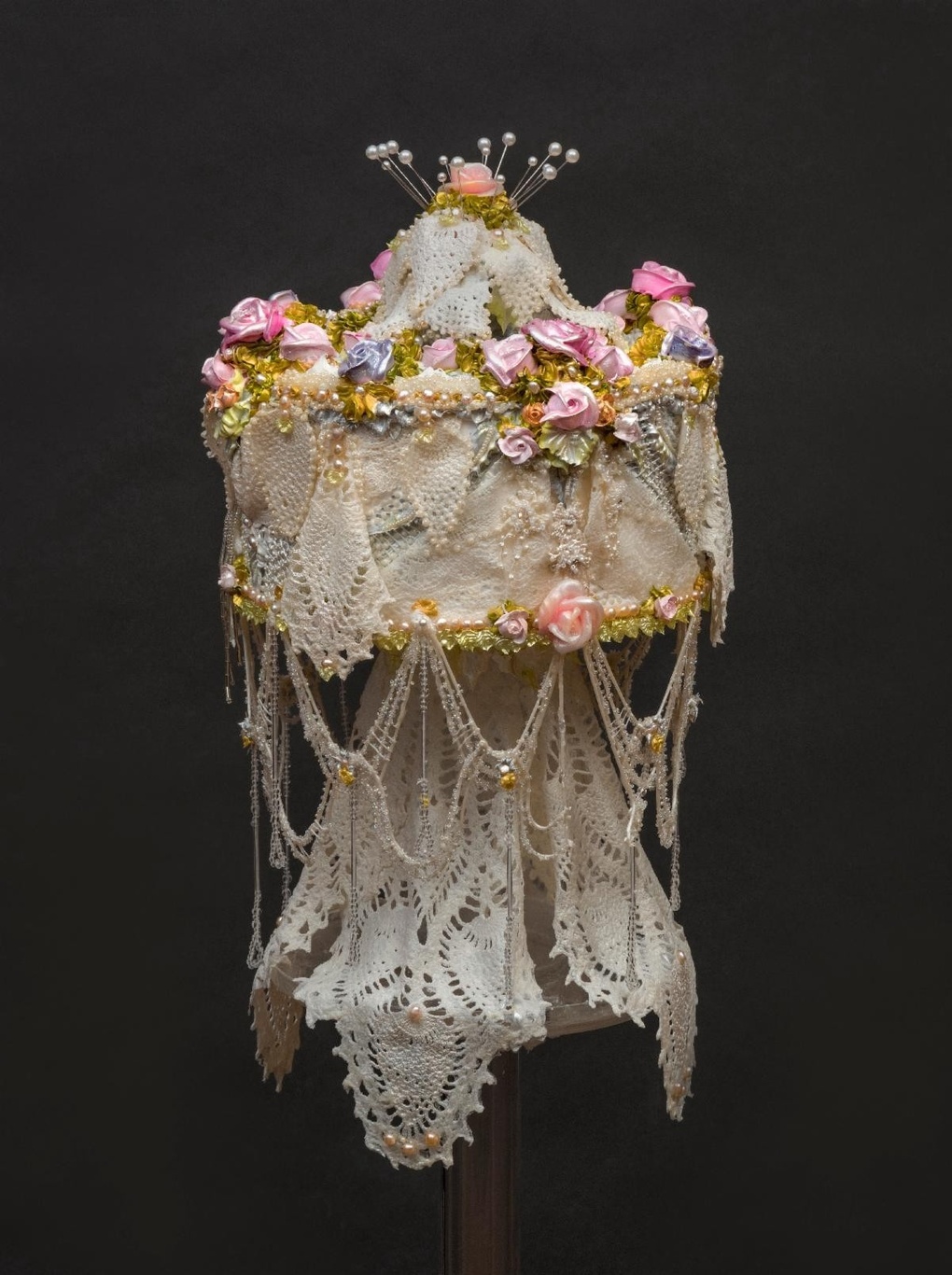 Statement
I am a sculptor who has been working now for five decades. My focus has been on feminist issues. I am presently working a series of garments and jewelry for Pope Joan II. The papistry is the glass ceiling for the church, a reflection of women's position in general society. Women hand sewed all papal garments, always for men. Please see the legend of Pope Joan.
Artwork Info
Date
2018
Dimensions
16 x 8 inches
Medium
Polymer acrylic paint, pearls, pins, wood, foam
Artist Info
Born
New York, NY
Works
New York, NY and Palm Springs, CA
Reflecting on this Year
I submitted a piece prior to the pandemic. The work I have made during the pandemic I will show at a later date.
Biography
Collections: Museum of Contemporary Art, LA; Metropolitan Museum of Art, NY; Museum of Modern Art, NY; Palm Springs Art Museum, Palm Springs, CA; Broad Museum, Lansing, Michigan