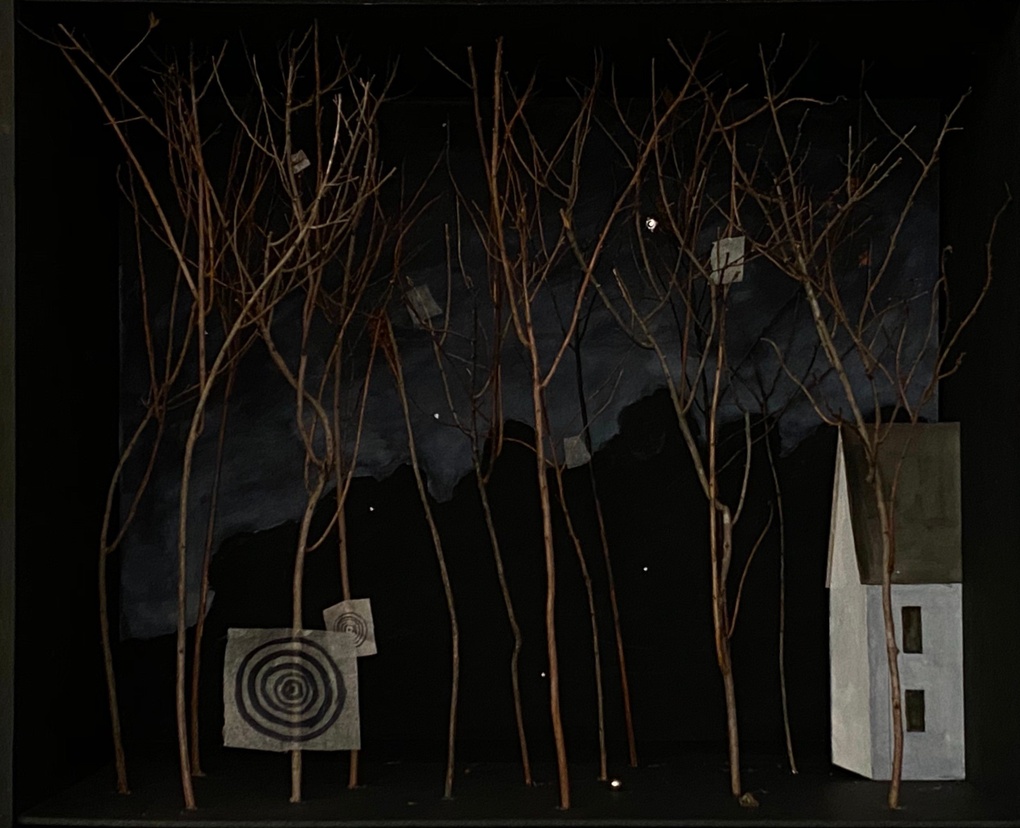 Donna Dennis, The House and the Night #4
Statement
From the beginning of my career, with each work, I have attempted to create a sense of place representing a point of passage on a metaphorical journey through life, the exploration of realignments that allow for a shift of consciousness.
Artwork Info
Date
2020
Dimensions
20.25 x 24.25 x 12 inches
Medium
Watercolor and gouache on paper, twigs, rhinestones in wood box
Artist Info
Born
Springfield, OH
Works
Clermont, NY
Reflecting on this Year
For the last year and a half, I have been making works that address my move in 2019 from New York City to the Hudson Valley. After 54 years! Struggling to find my bearings, I made paintings, then dioramas of my house, as seen from my studio. First the whole house, and then just a fragment of it–more room for the trees, the night sky. The house I came to see as me, looking at my new world. When I added the targets in the woods, I was thinking of forest night sounds, peepers, frogs, singing insects, Charles Burchfield, Joseph Cornell. I work intuitively and during the time I worked, Covid arrived, Elijah Cummings died, John Lewis died, Black Lives Matter grew strong, Trump lost, Biden and Harris won, I grew older. That may all be in there or may not. I would like that to remain an open question.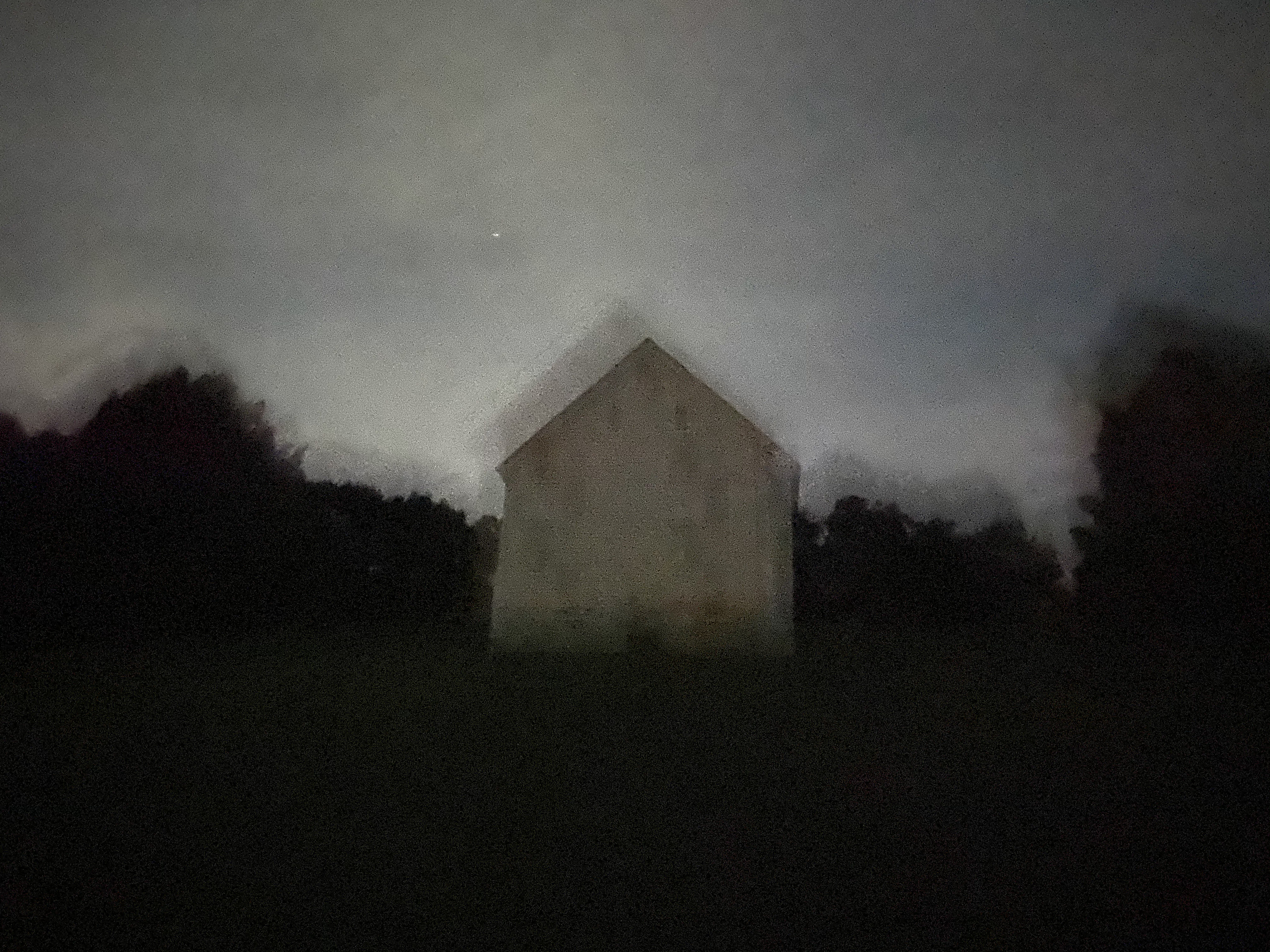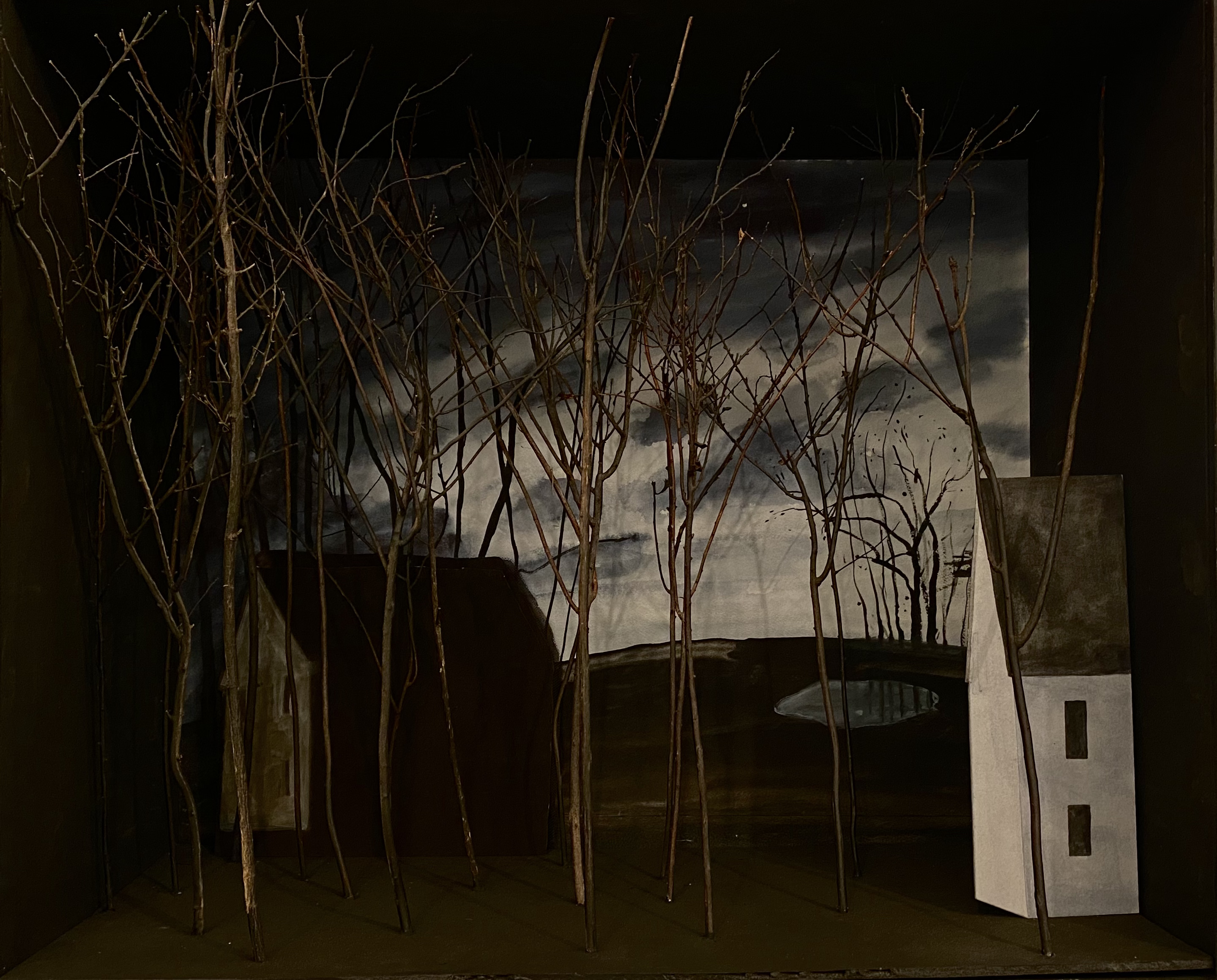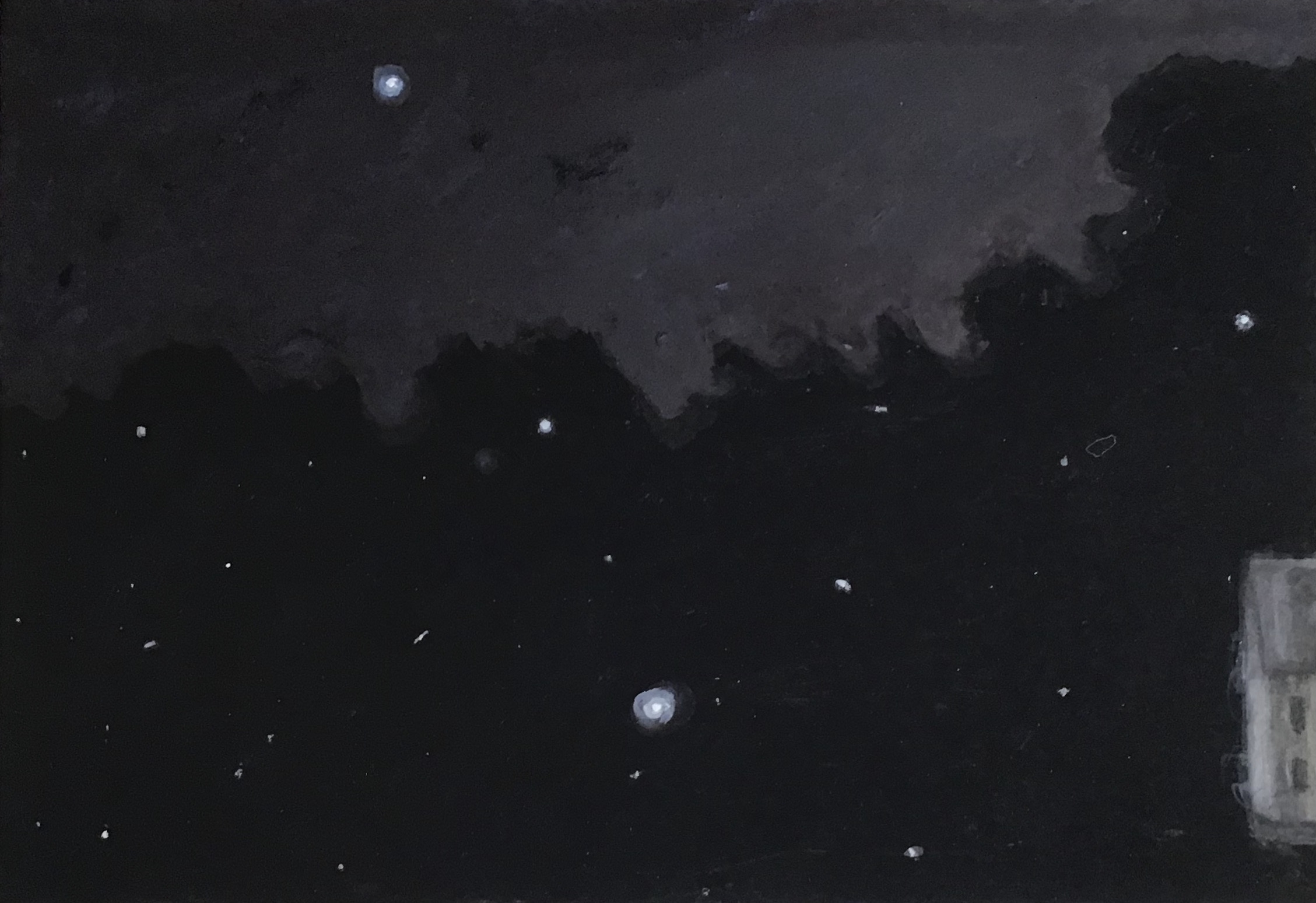 Biography
Initially part of the architectural sculpture movement of the early 1970s, Donna Dennis is known for her complex sculptural installations with sound. BLUE BRIDGE/ red shift, a 24-foot-long evocation of railway drawbridges was exhibited at New York City's SculptureCenter in 1993. Her subway-inspired Deep Station filled the lobby of the Brooklyn Museum in 1987. In 2007, an outdoor installation, Tourist Cabins on Park Avenue, was seen on Park Avenue, New York. In 2013, Coney Night Maze, a complex mixed-media installation with sound drawing inspiration from the maze of layered fences, gates, ramps and barriers that nestled beneath the Cyclone roller coaster, was seen at the Neuberger Museum. In 2018 Ship and Dock/Nights and Days or The Gazer, incorporating video into a sculptural installation was seen at Lesley Heller Gallery, New York. Donna has collaborated with poets Anne Waldman, Kenward Elmslie, Daniel Wolff and Ted Berrigan and with performance artist/puppeteer Dan Hurlin.