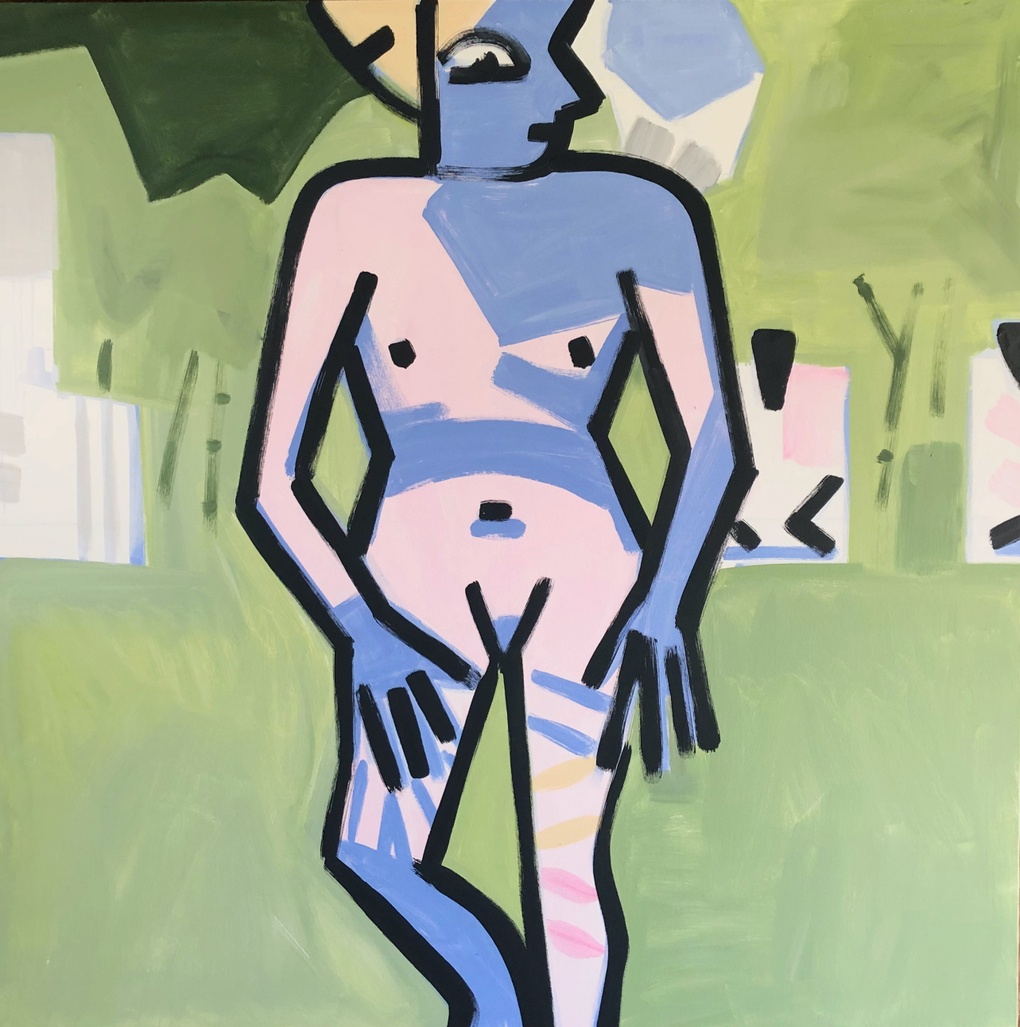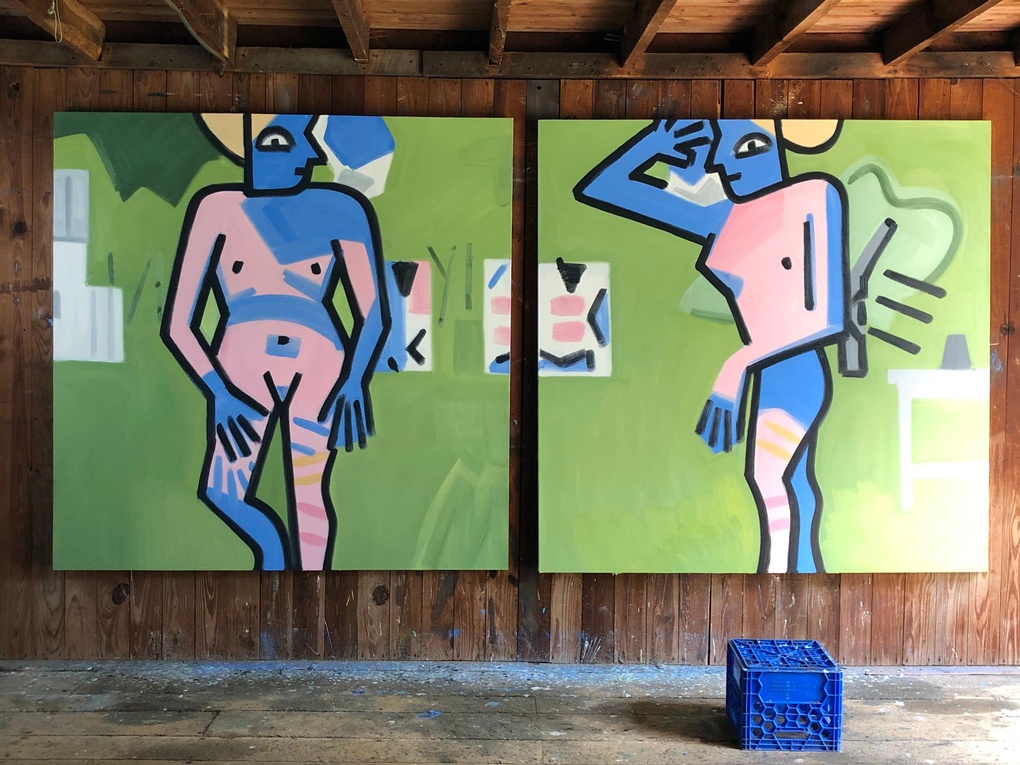 Gregory Botts, Arcadian Figure, #4
Statement
My work has always had its roots in landscape, its inner aspect as well as outer reality. My recent work uses the 'backyard' as an ideal kind of Arcadia. A figure has evolved in relation to a still life I keep, which I paint through the seasons in this yard. My work has naturally moved towards a more abstract form. I don't necessarily accept a teleology or end point. I have discovered an idea of cycle where I move forward through ideas the still life presents in its seasonal aspects of winter, dream, through summer realization. In painting these thoughts are primarily represented by the paint and brush stroke, the line, the shapes and color idea. The backyard is somewhat tongue in cheek as I strive for an elegant and complex solution of this poetry. My new figure occupies this world, this 'backyard,' a center of the Earth.
Artwork Info
Date
2020
Dimensions
72 x 72 inches
Medium
Oil on canvas
Artist Info
Born
Harrisburg, PA
Works
New York and New Mexico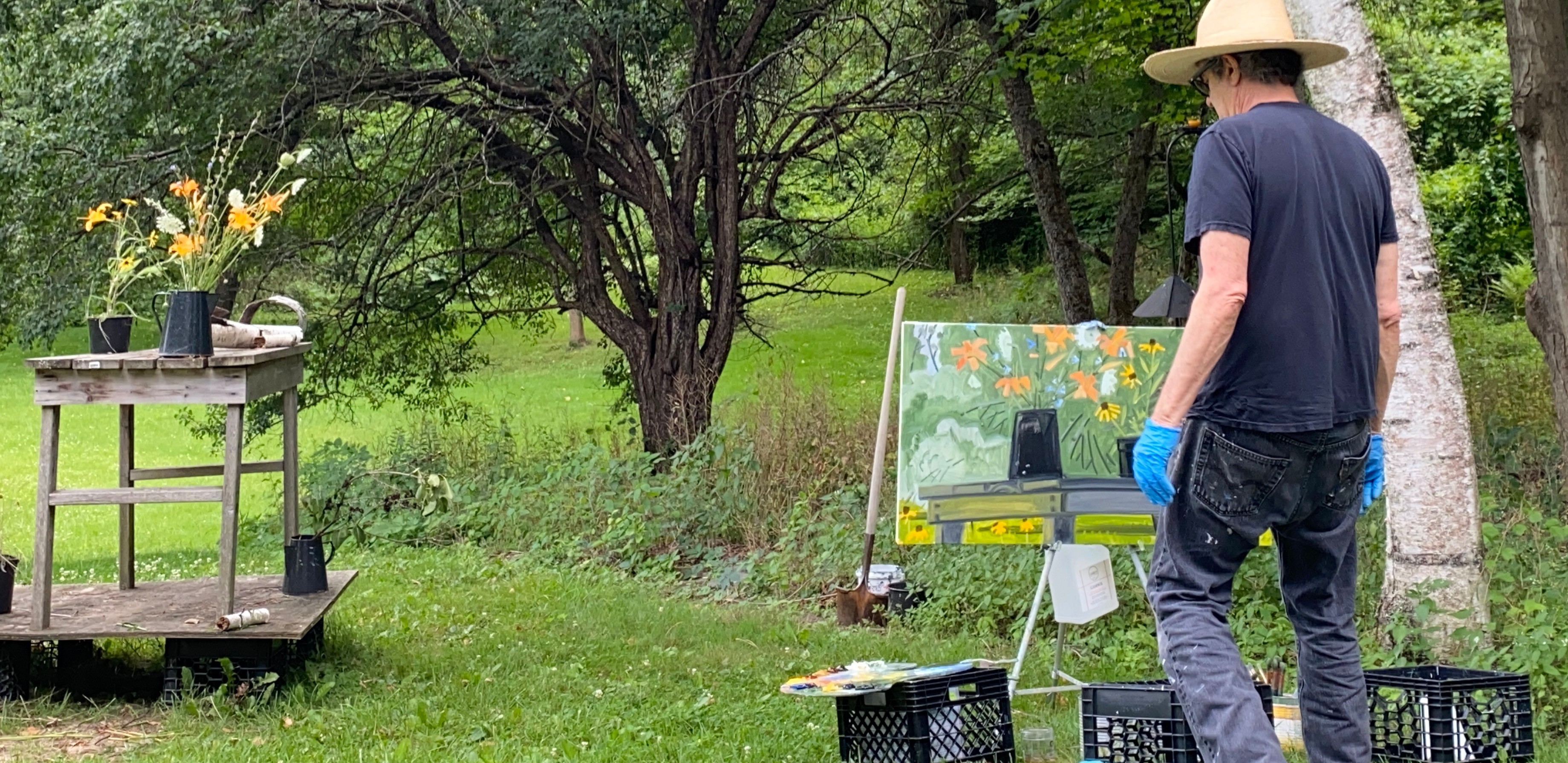 Courtesy of the artist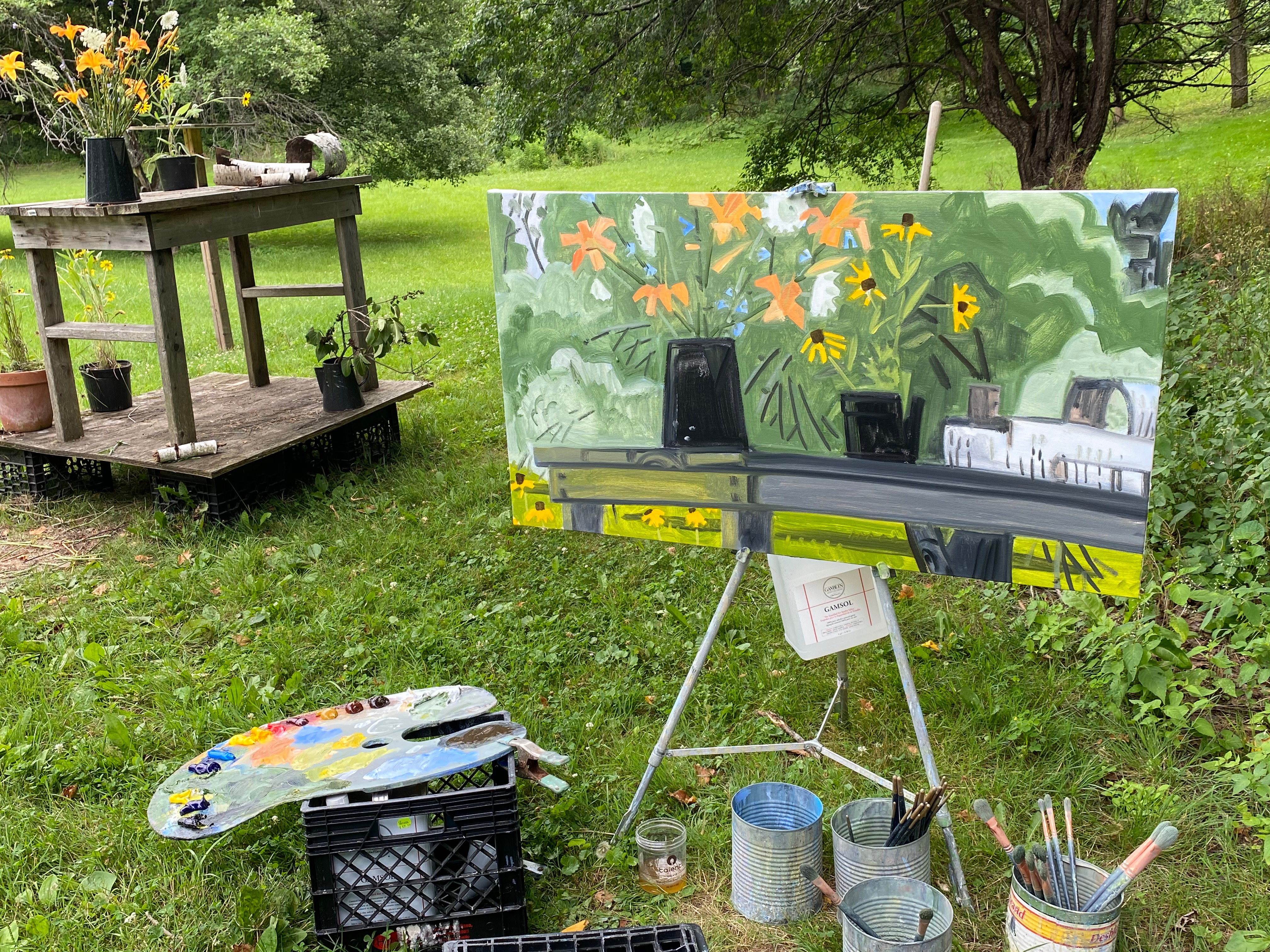 Courtesy of the artist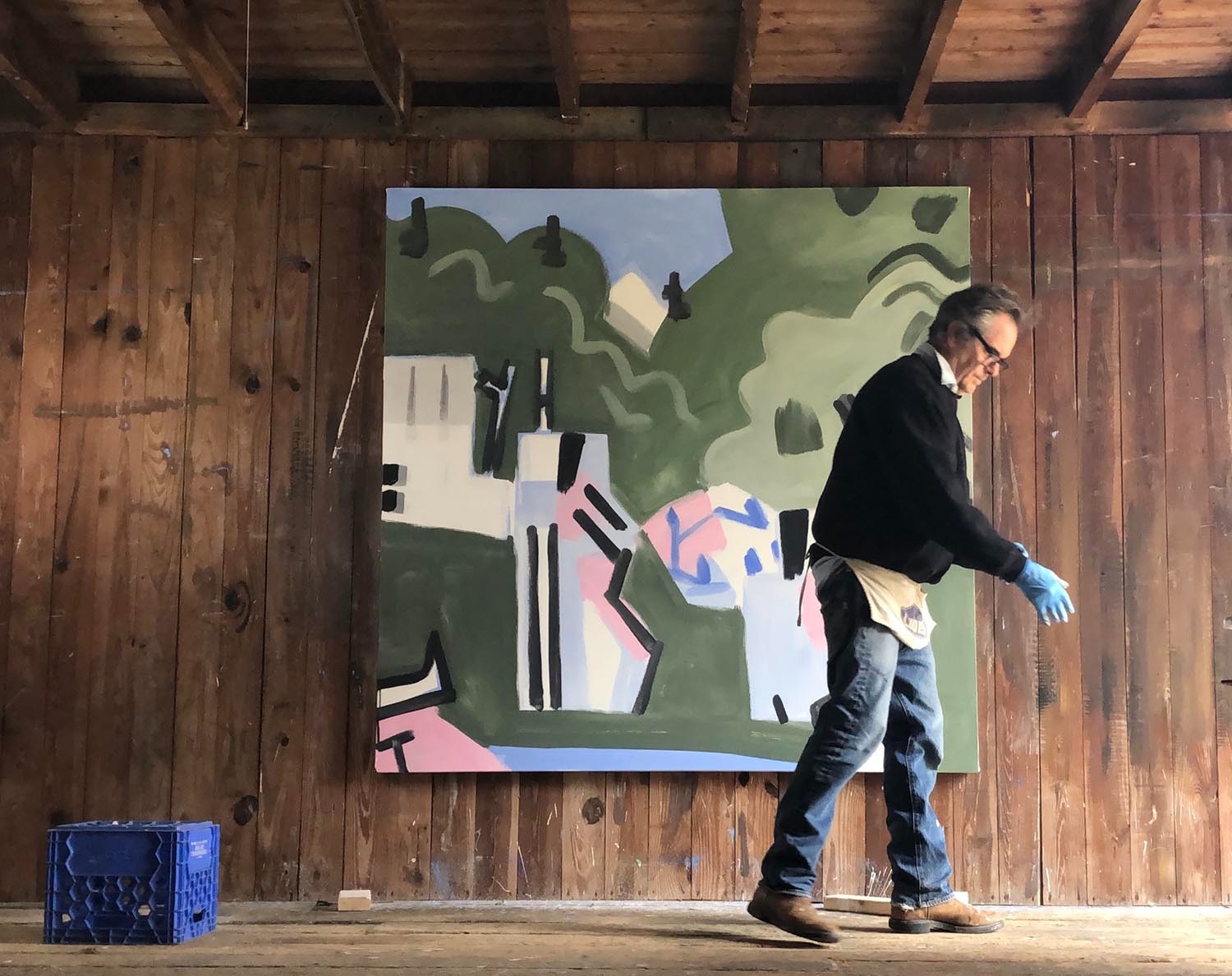 Courtesy of the artist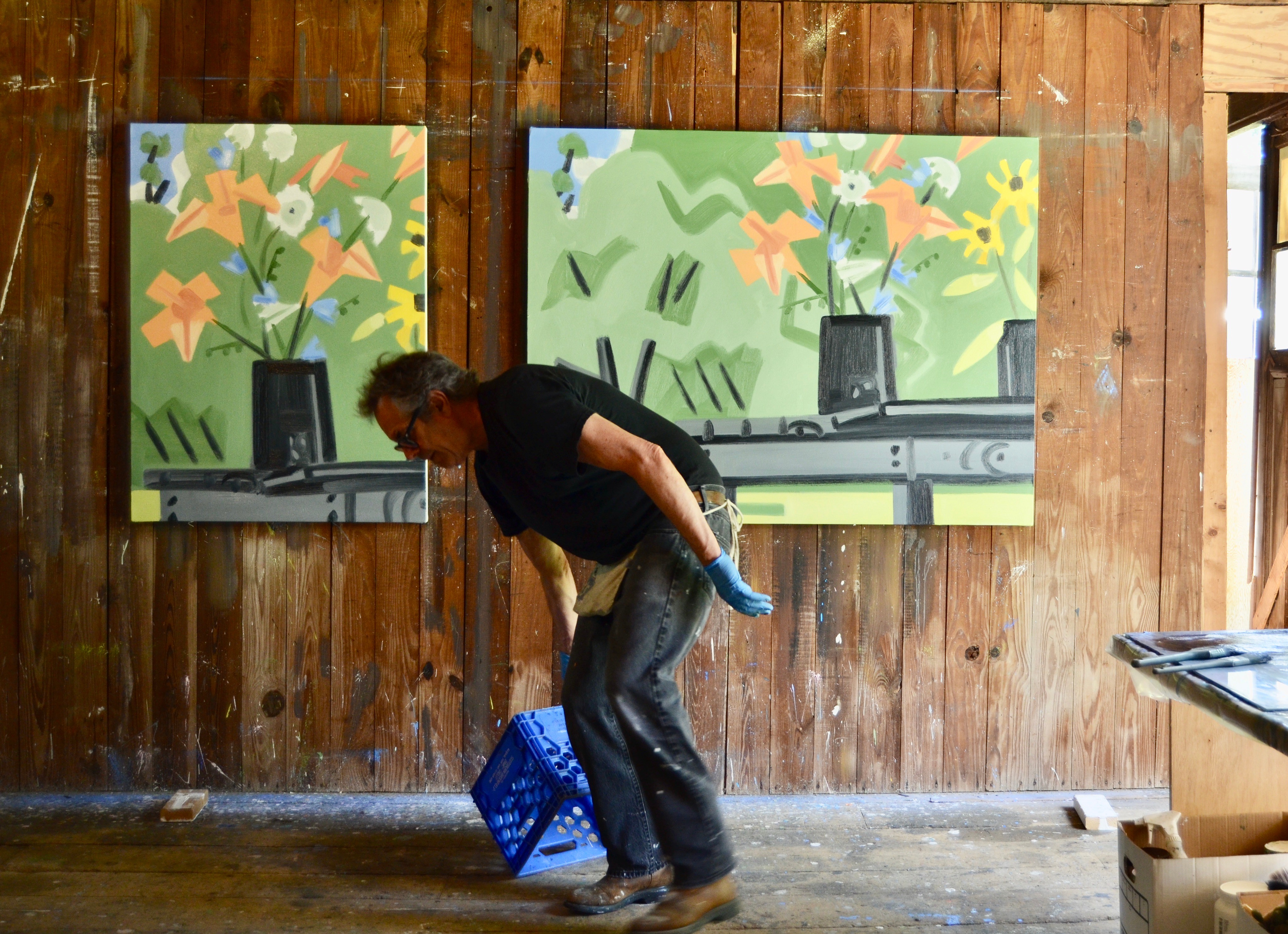 Courtesy of the artist
Biography
Gregory Botts is a figurative and landscape painter living in New York and New Mexico. In the course of his career Botts has injected poetry, philosophy, and critical theory into his continuing search for a painting style that marries the abstract to the concrete.