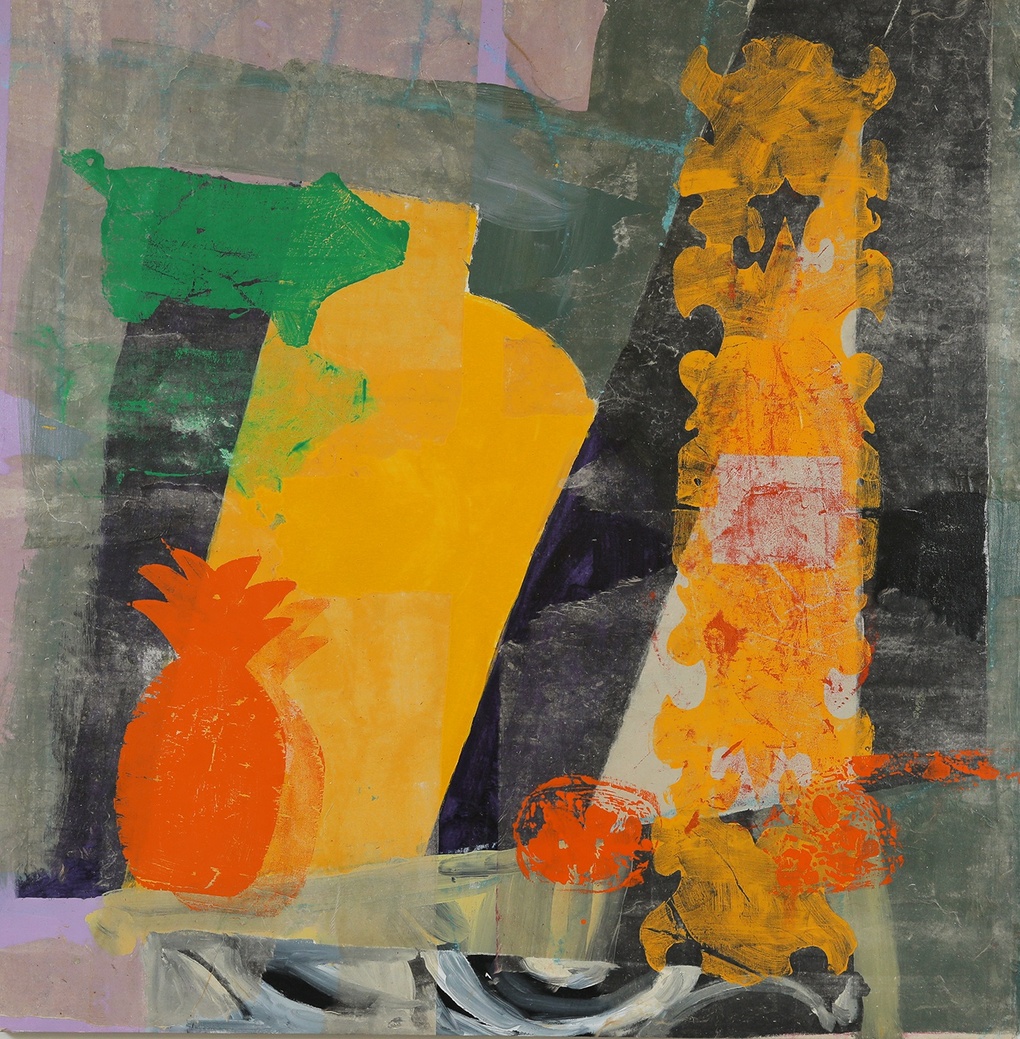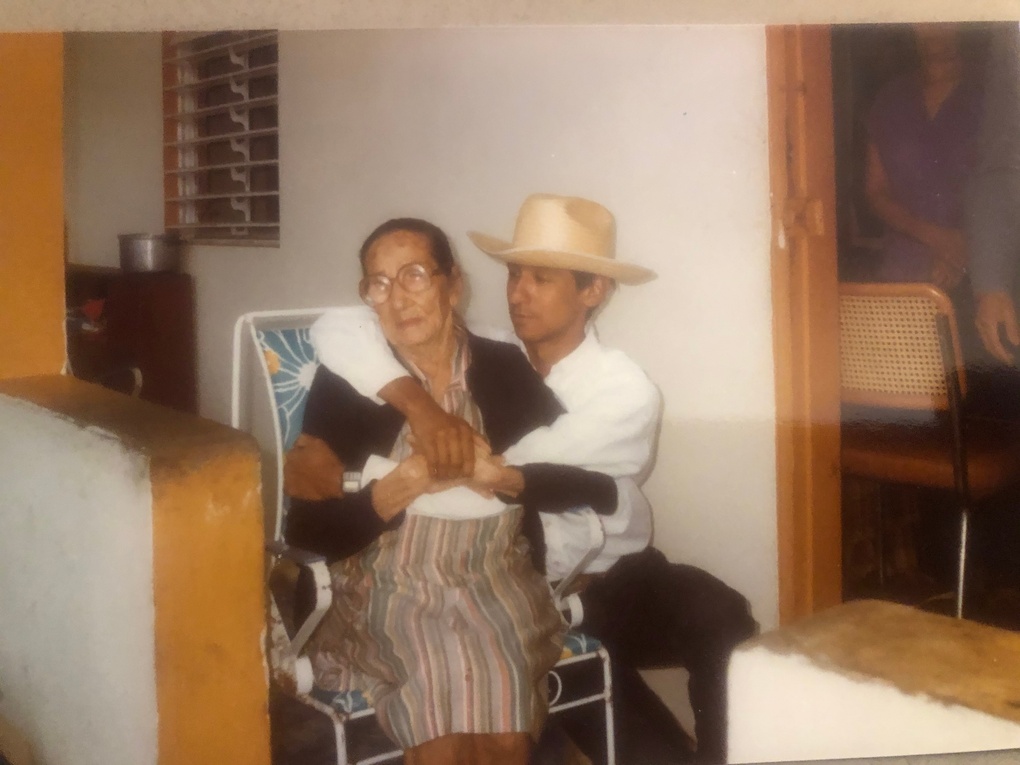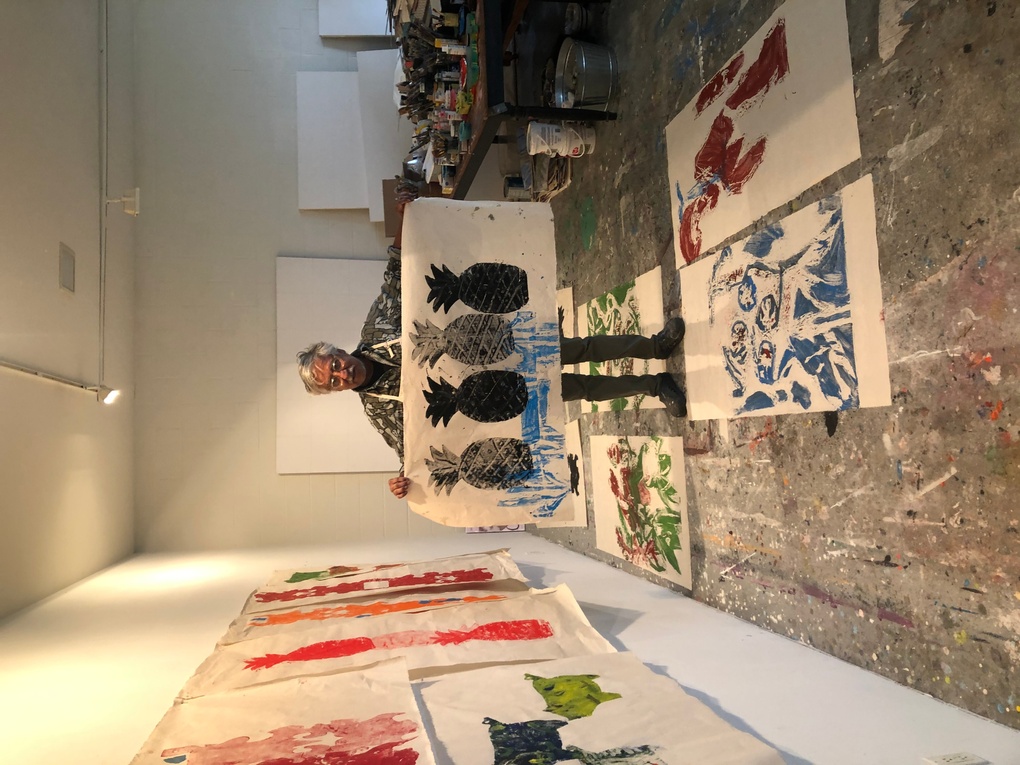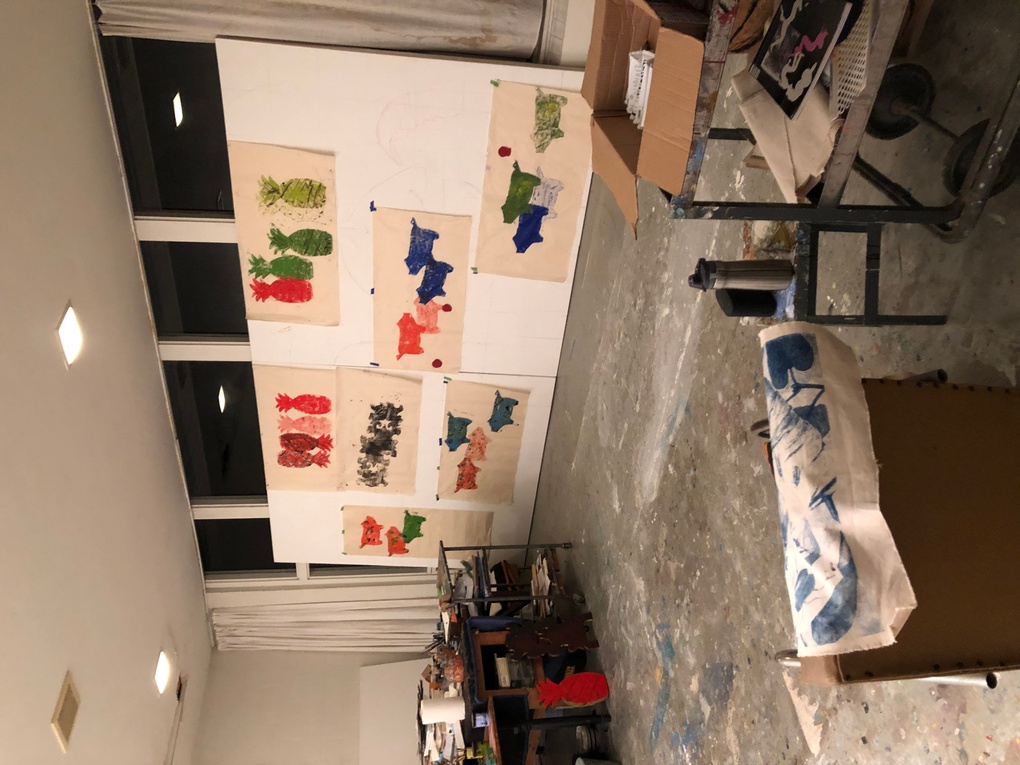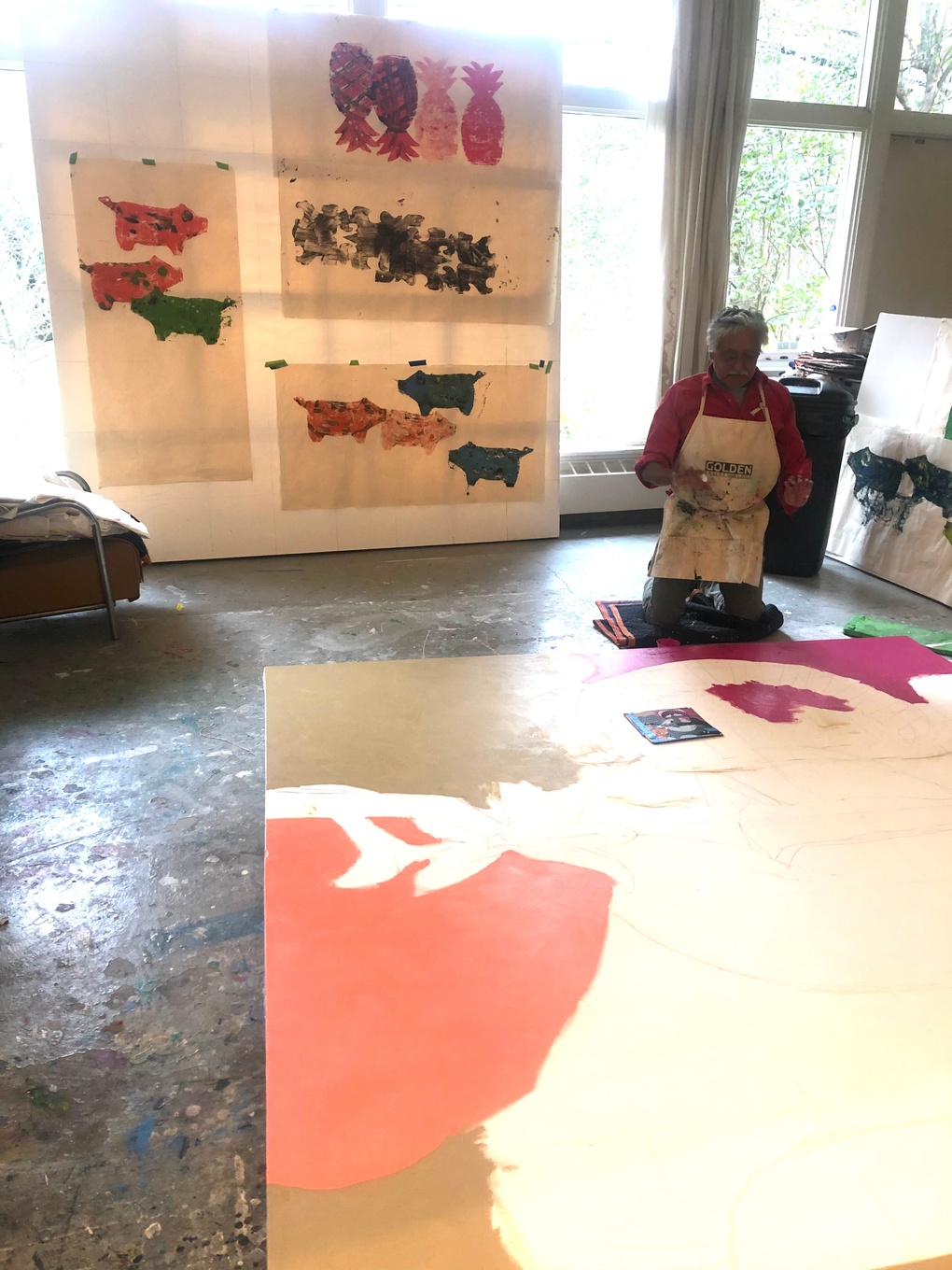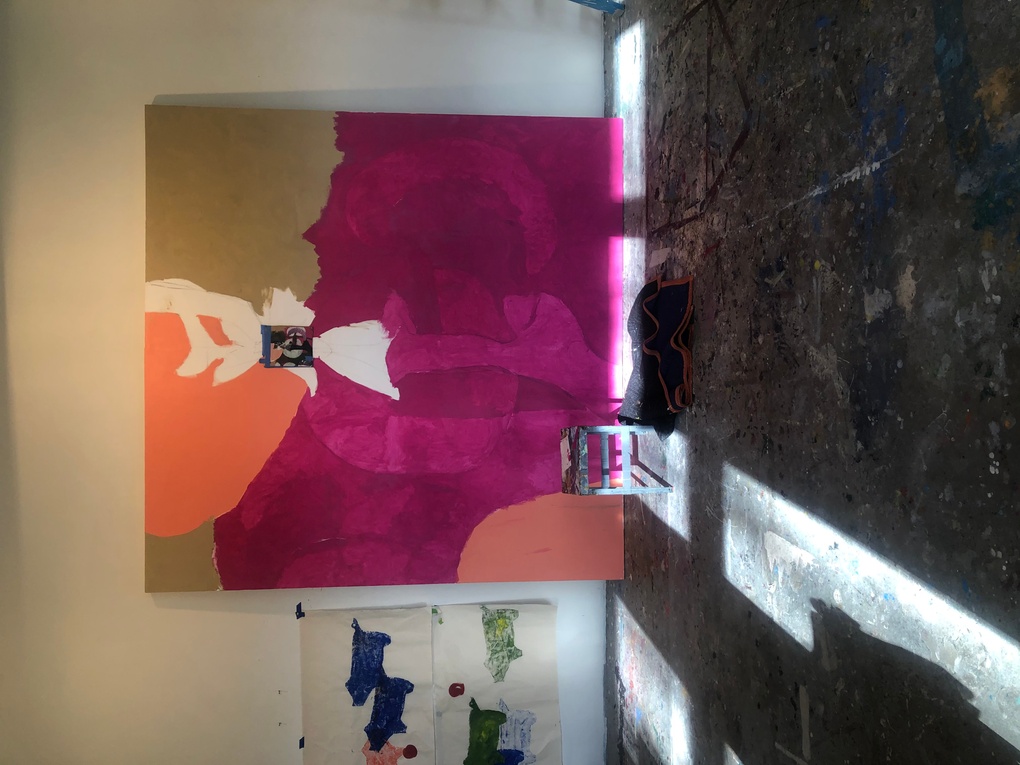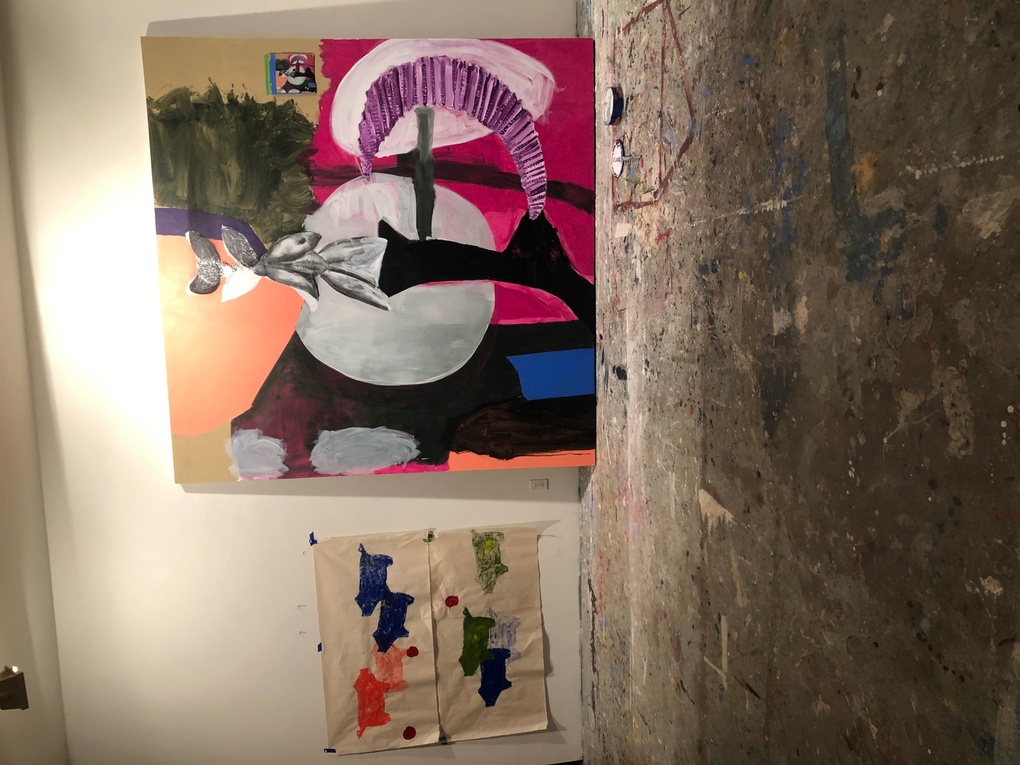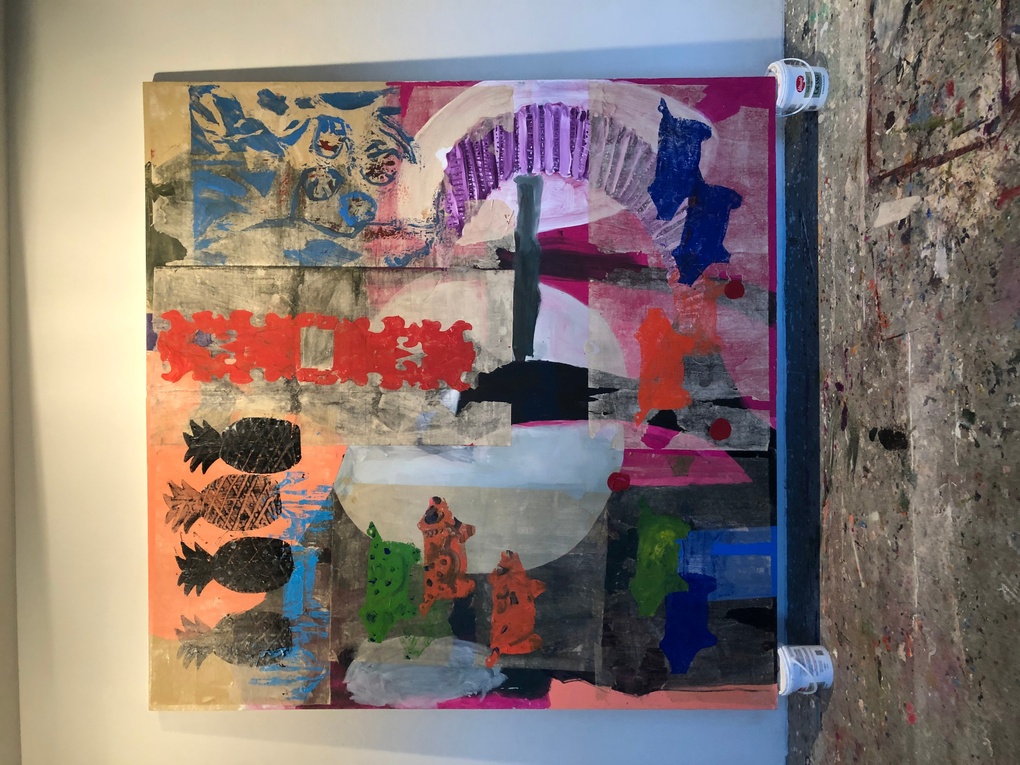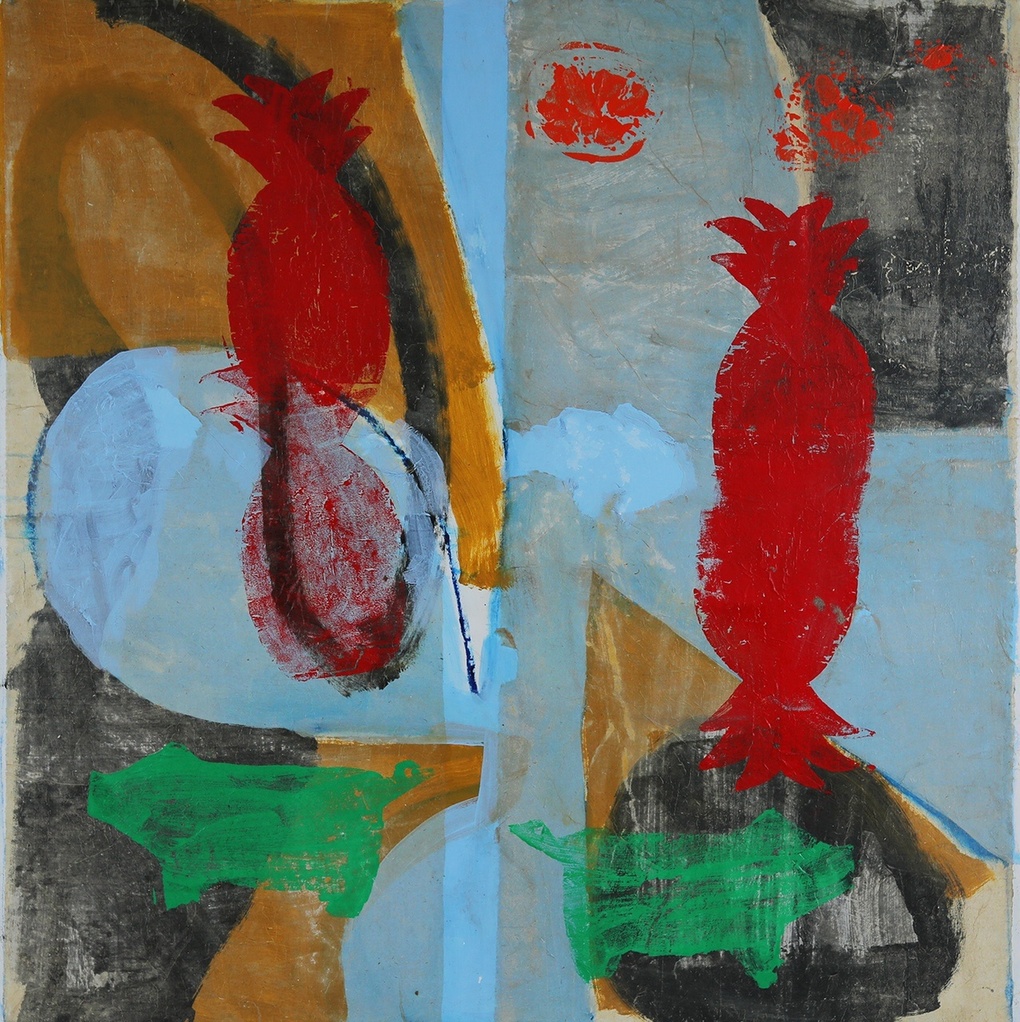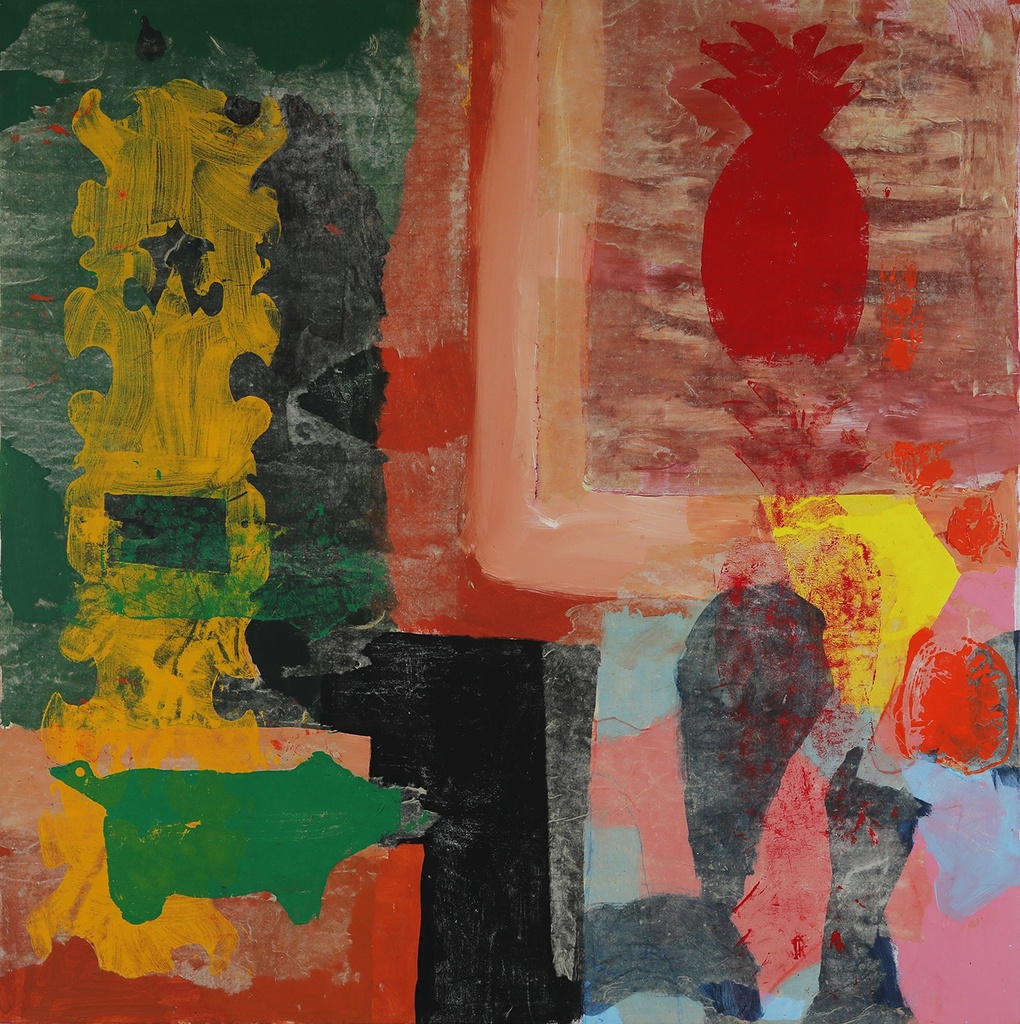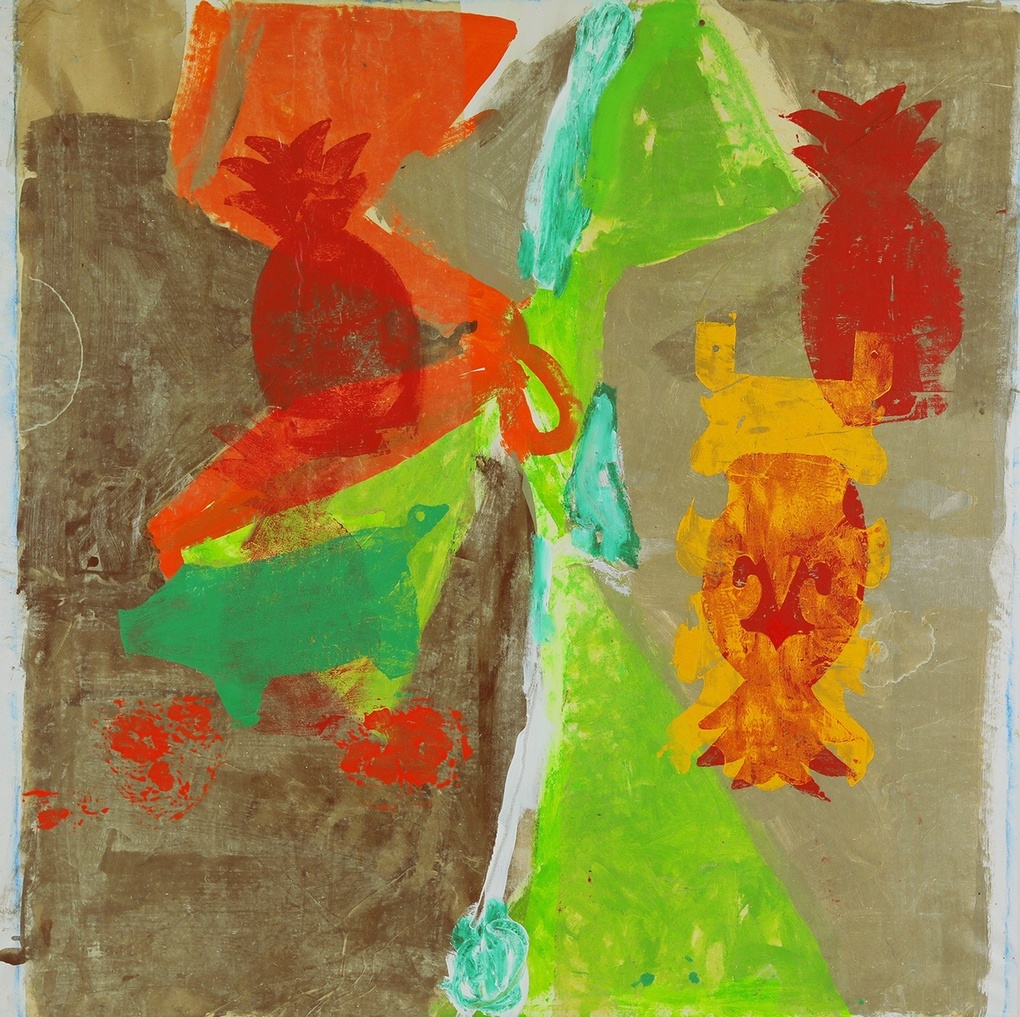 Roberto Juarez, Abuelita's Kitchen
Statement
Edward J Sullivan wrote about Juarez's continued fascination with what could be called "throwaway material culture." Juarez states "part of my painting process has always been to gather scraps of things I found in my life that aren't useful anymore, such as the packaging for things that I use to eat or dress myself. For these pandemic paintings, I brought two cutting boards from my kitchen into the studio and started printing on Chinese rice paper gifted to me during an exhibition in Xi'an." Once printed, the image of the pig and pineapple brought out memories of my grandmother Ramona's house in Puerto Rico. It's been a Hell of a year with a pandemic raging, racism, homophobia and senseless killings. It is important that art speaks to a personal salvation from the dread. In my grandmother's front yard I was free to enjoy and play with color, light, and spirit.
Artwork Info
Date
2020
Dimensions
54 x 54 inches
Medium
Mixed media on canvas
Artist Info
Born
Chicago, IL
Works
New York & Canaan, NY
Out of Many: Roberto Juarez in conversation with Sara Reisman, October 12, 2021
Biography
Roberto Juarez, a visual artist, has been creating paintings, prints, and large-scale public commissions throughout his career. Born in Chicago, he received artistic training at the San Francisco Art Institute followed by UCLA's Graduate Film Program. He has lived and worked in Chicago, San Francisco, Miami, New York City, and Canaan, New York. He has had numerous solo exhibitions at museums and galleries in the United States, Latin America and China. His many awards include a Guggenheim Fellowship in Painting and the Rome Prize fellowship from the American Academy in Rome. In 2017, he was appointed to the Board of Governors at the National Academy of Design in New York. His most recent solo exhibitions include Processing: Painting and Prints 2008-2018, curated by Edward J. Sullivan at the Boulder Museum of Contemporary Art, and Ramona's Front Yard / Pandemic Paintings at Archive Project Space.