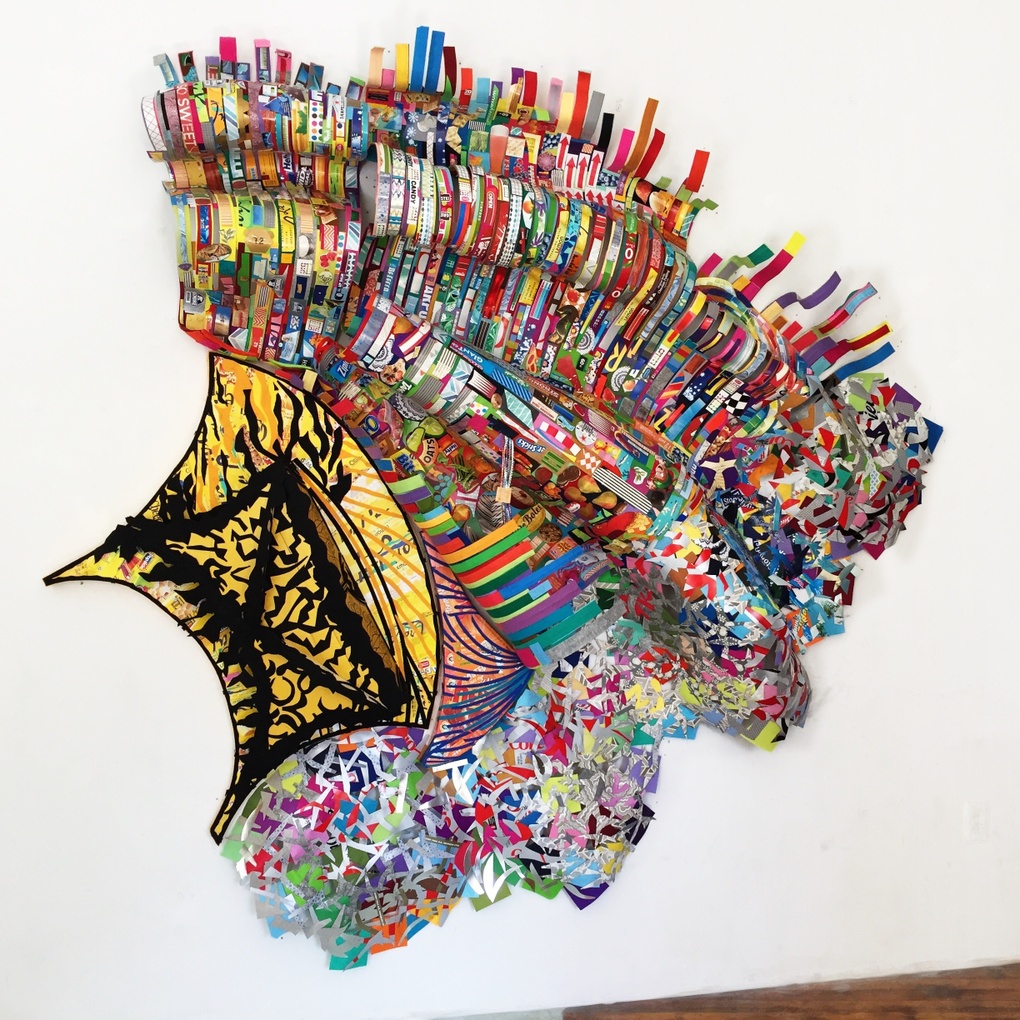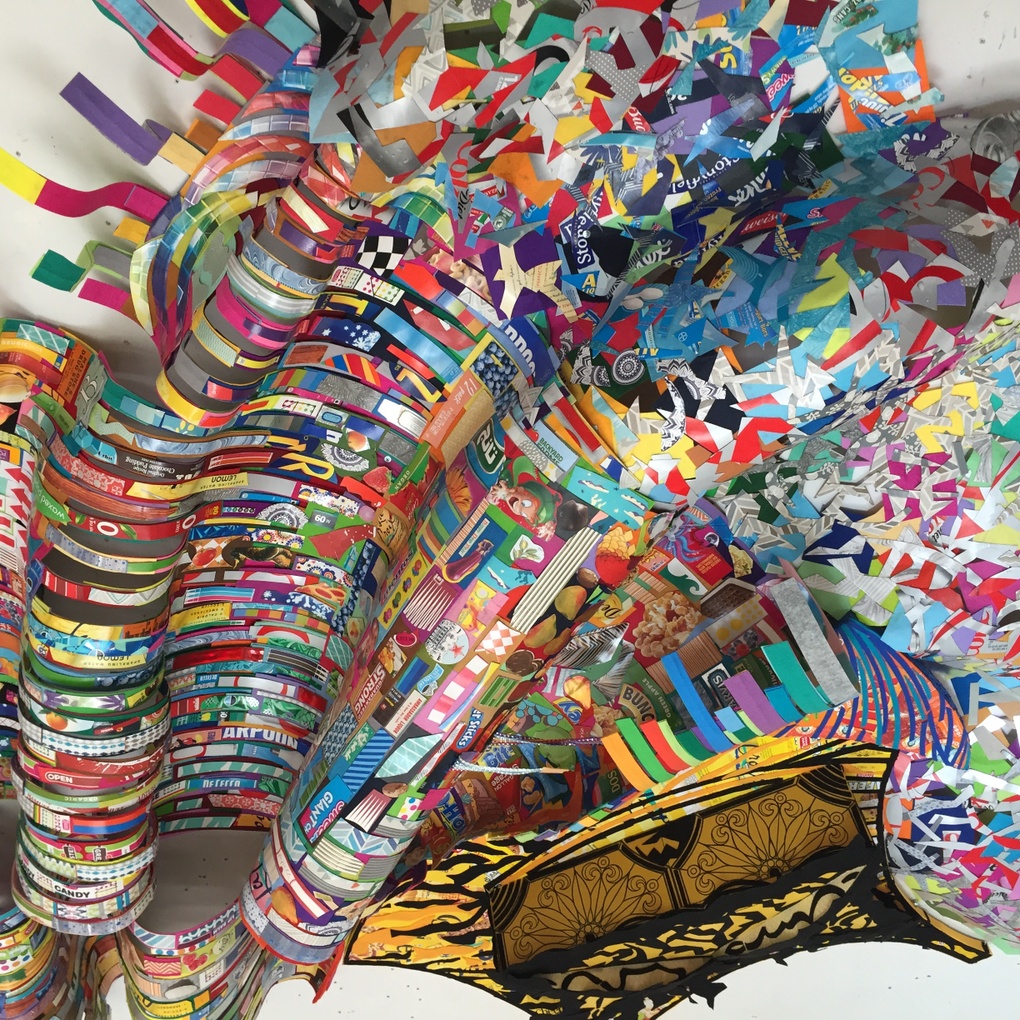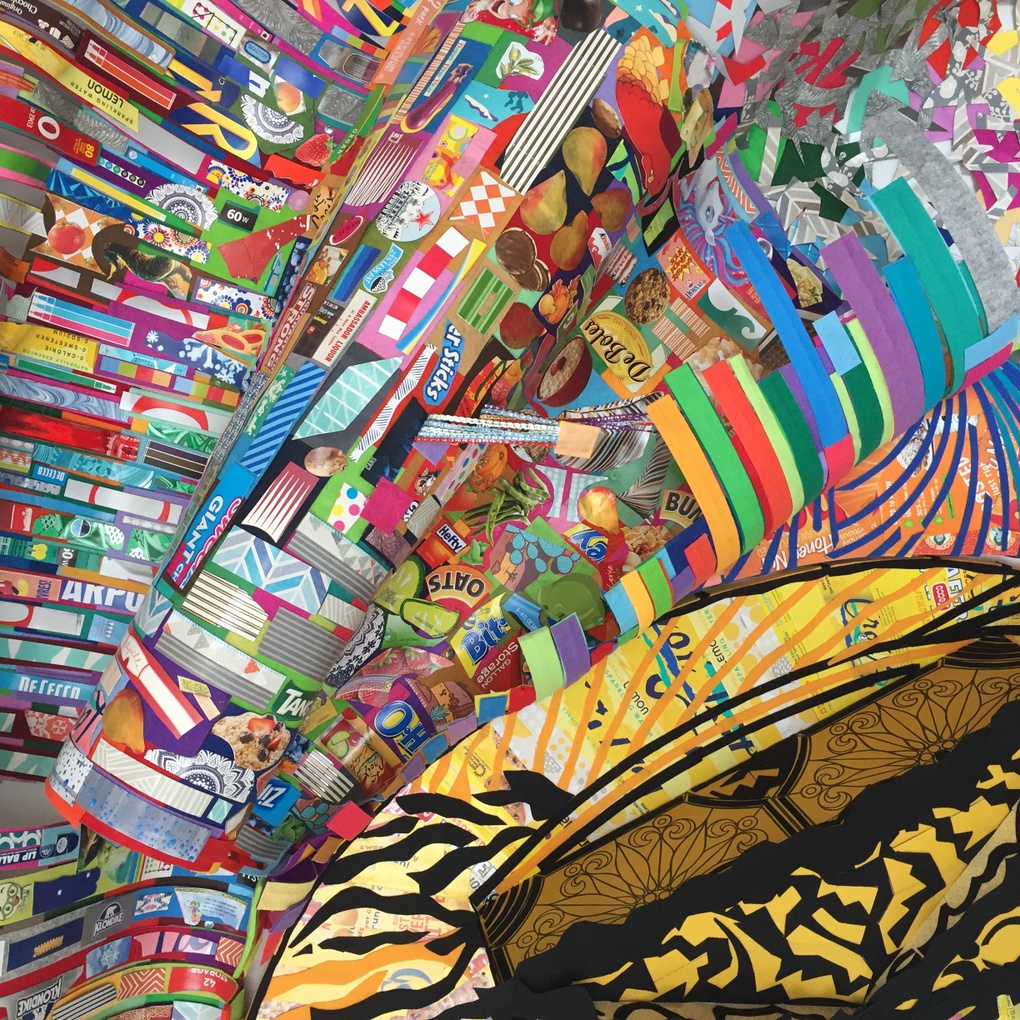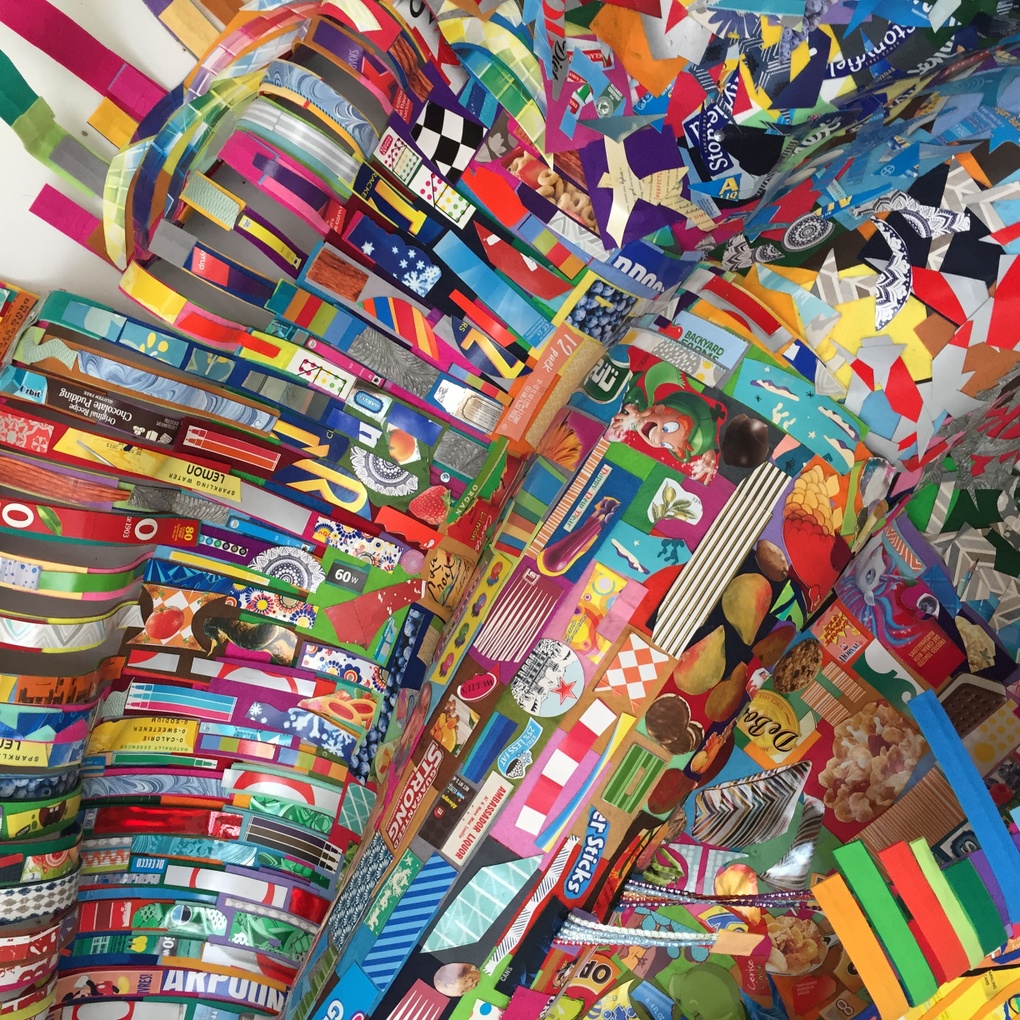 Statement
My work, for many decades, has operated in the area between discrete object and installation. My materials have always been the overlooked ephemera of our daily lives. The earliest sculptures consisted of wire and cast iron fruit and vegetables, addressing issues of gravity, tension, and balance. Thereafter, seeking means of combining light, color and scale, I used a myriad of multiples, such as: napkins, zippers, buttons, thread, clothes, shower curtains, drinking straws, rubber bands, and paper. Since 2004, my focus has been on large-scale mural installations, intentionally highlighting the indigenous color and nature of all manner of disposable materials. Most recently, I have merged found cardboard packaging with felt, wire, textiles and wood. I have expanded the color and forms into a hyper cacophony of image, squeezing the air out of the internal space, perhaps, reflective of life during a pandemic.
Artwork Info
Date
2020
Dimensions
95 x 92 x 14 inches
Medium
Felt, wire, packaging, wood, glue
Artist Info
Born
Virgina
Works
New York, NY
Reflecting on this Year
"Off the Cliff" is a collection of moments, bits and pieces, temporal in its scope, in a year of pain and reckoning.
Biography
Lisa Hoke received a BA from the University of North Carolina at Greensboro and a BFA from Virginia Commonwealth University. She has been awarded a Purchase Award from the American Academy of Arts and Letters; a Joan Mitchell Grant; Edwin Austin Abbey Fellowship from National Academy of Design; and a Secca Award in the Visual Arts. Her work has been exhibited nationally and internationally, notably at Memphis Brooks Museum, TN; Sarasota Museum of Art, FL; Oklahoma City Museum, OK; New Britain Museum, CT; MASS MoCA, MA; Aldrich Museum, CT; Serpentine Gallery, UK; and Corcoran Gallery of Art, DC, among others. Her work is in many public collections including the Whitney Museum of American Art, NY; Johnson Museum of Art, Cornell University, NY; and New Orleans Museum of Art, LA. Recently, Hoke was commissioned by Nuova Lavazza to create a permanent installation in Turin, Italy.