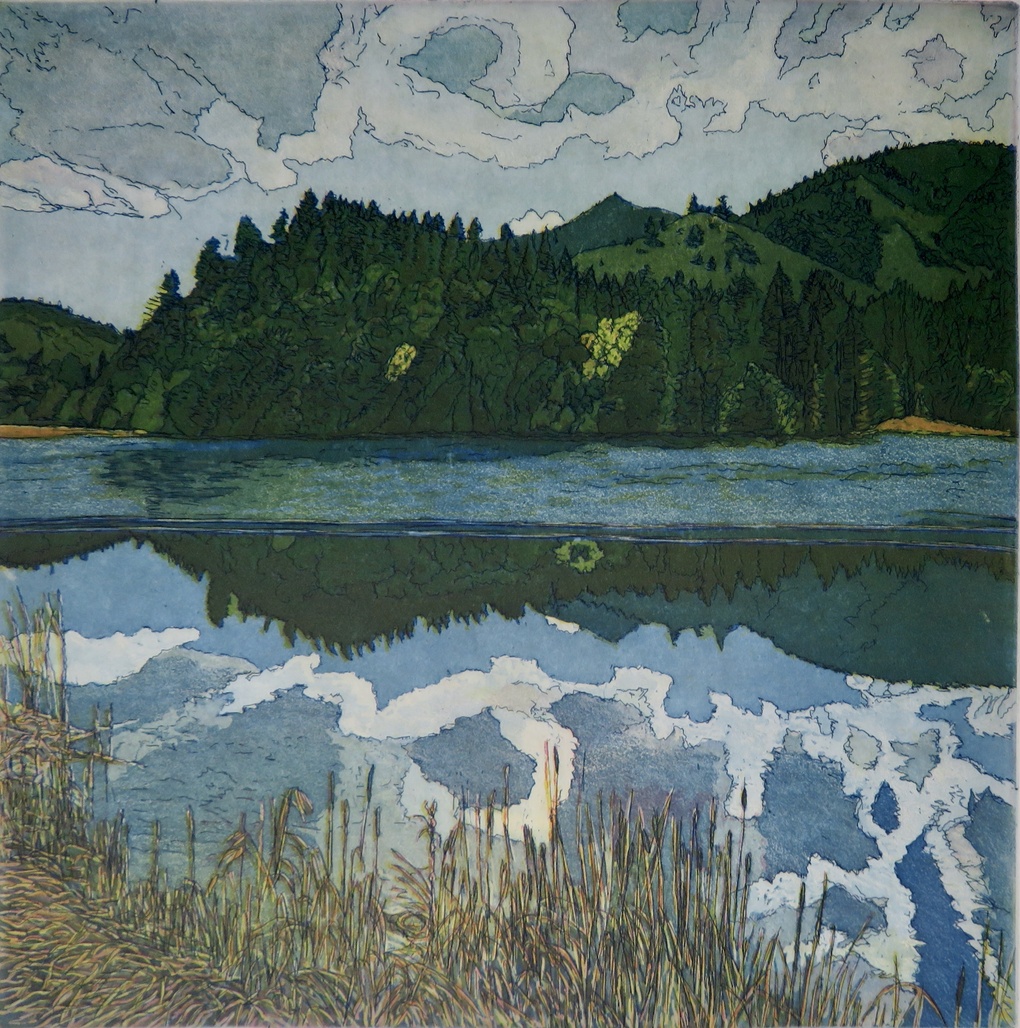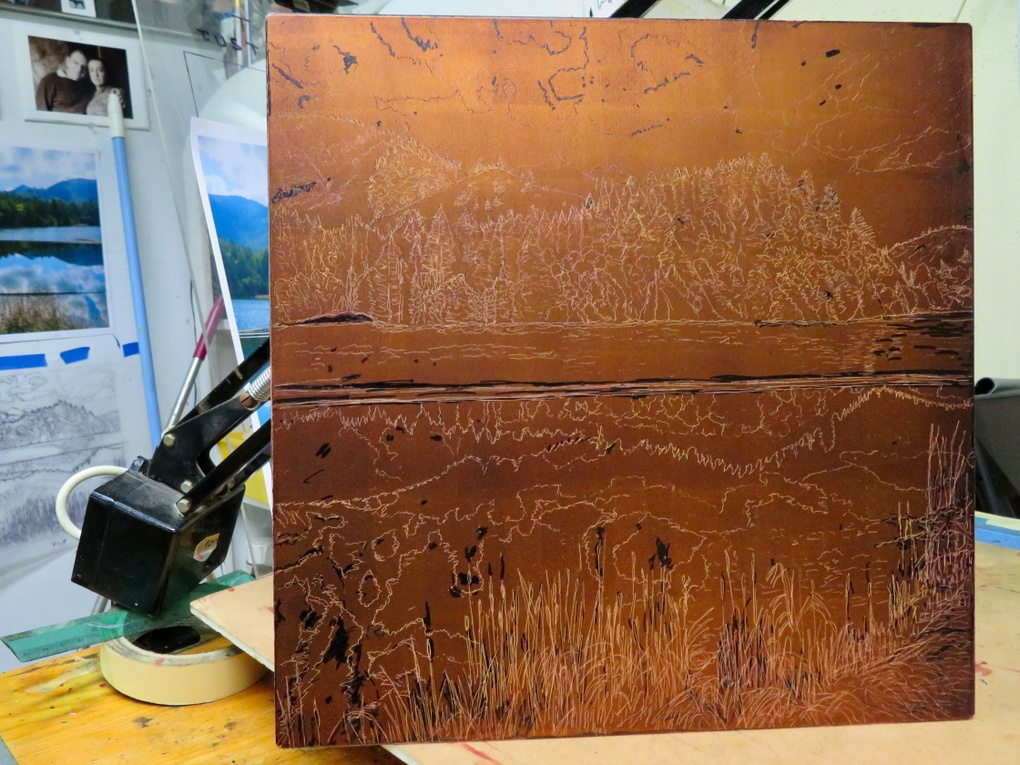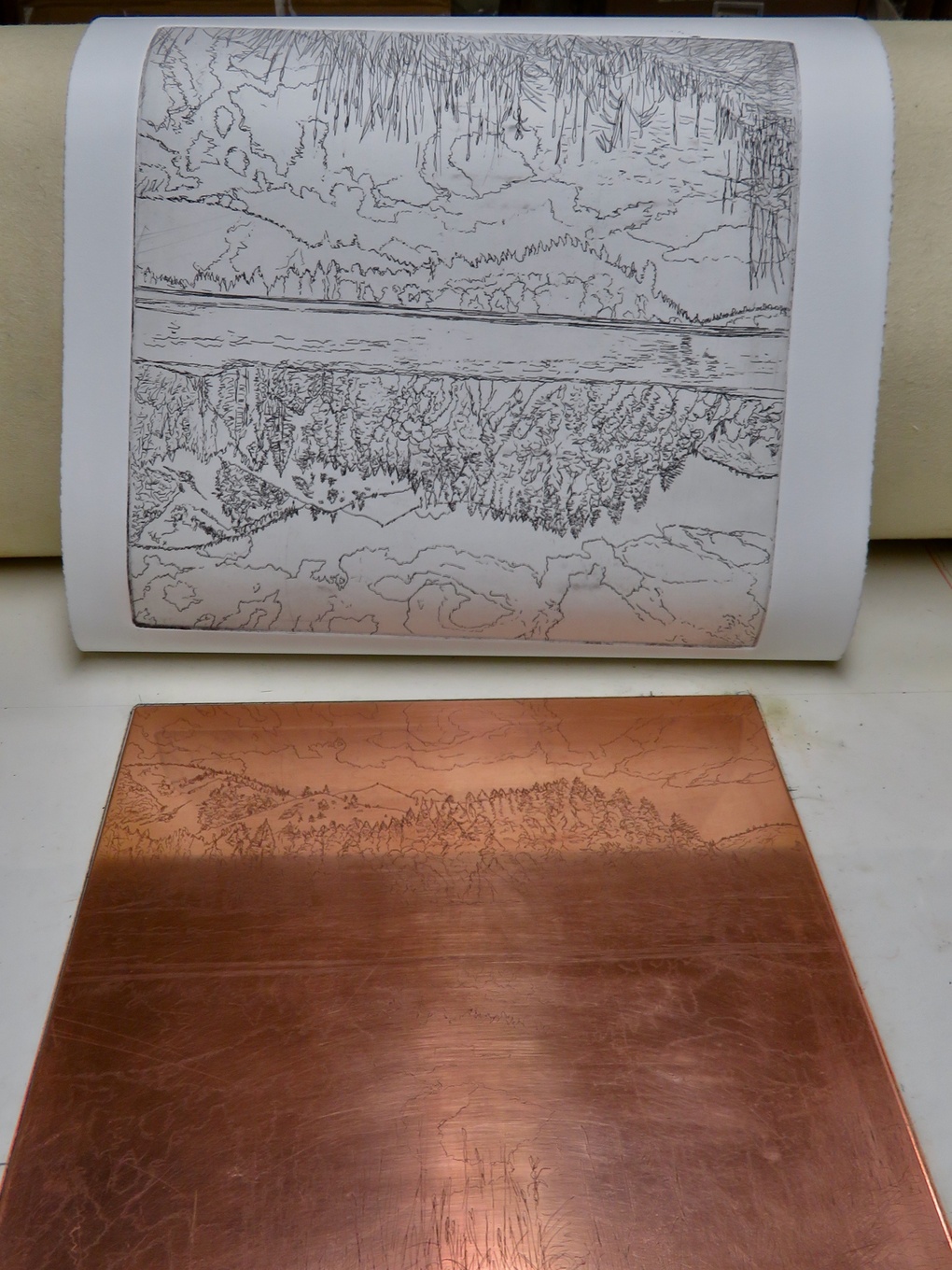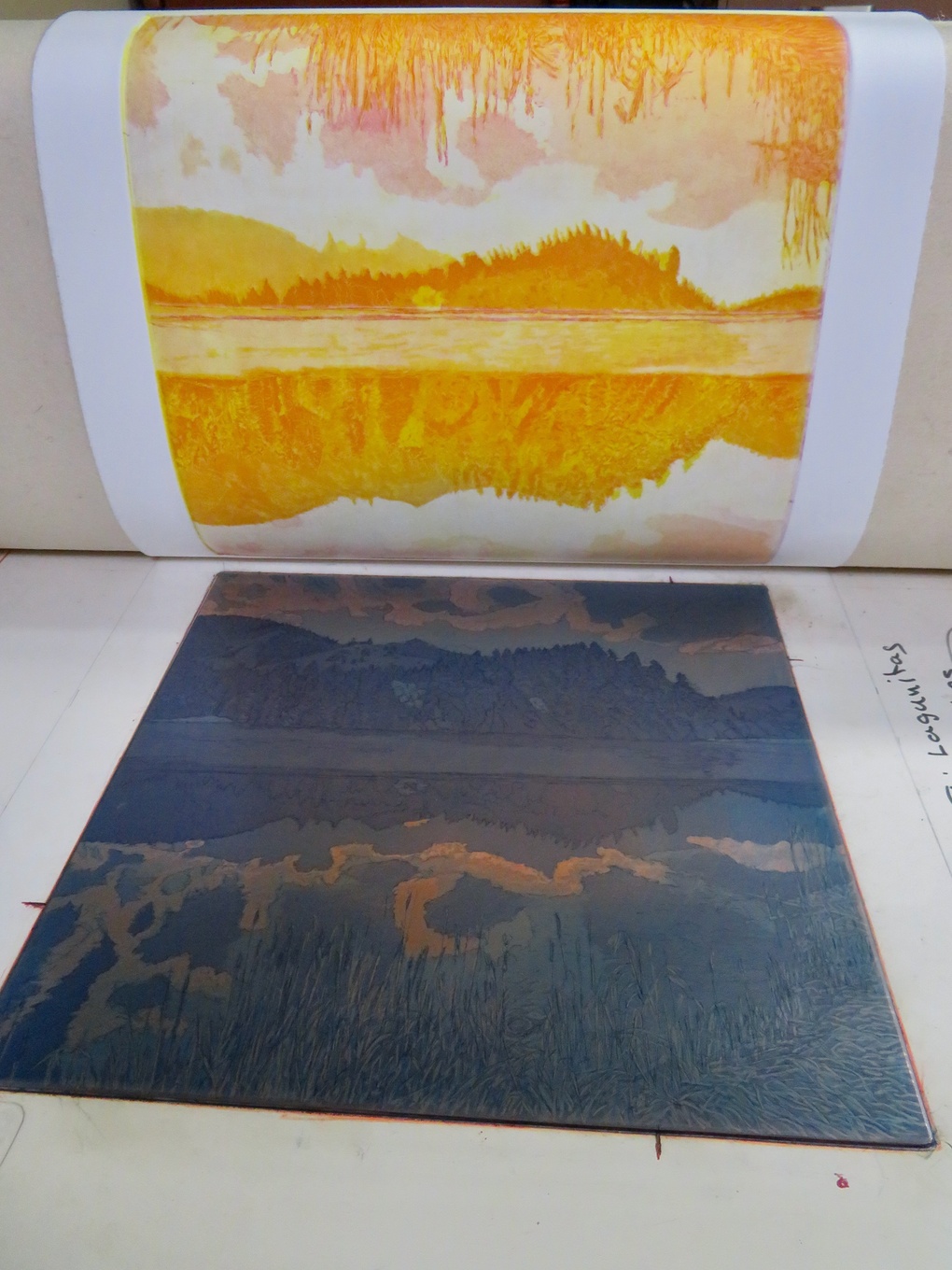 Anita Toney, World Views XII: Lake Reflections
Statement
The most dominant feature of my prints is the rich diversity of color that has been achieved through the multiple plate color etching process. The inspiration for my images comes from an appreciation of my surroundings inside and out, near and far. The etchings emphasize natural and man-made patterns focusing on a certain mood or moment.
Artwork Info
Date
2020
Dimensions
26 x 22 inches
Medium
Multiple plate color etching with hard ground line drawing and aquatint
Artist Info
Born
New York, NY
Works
Fairfax, CA
Reflecting on this Year
The duality of the lake and the reflection as well as the patterns of the clouds captured for me this moment in time.
Biography
Born in New York City, printmaker Anita Toney earned a BFA at Syracuse University in 1970 and an MA in 1977 at San Francisco State University. The artist lives and works in Fairfax, CA and taught printmaking at City College of San Francisco for 40 years. Anita is an active member of the Bay Area printmaking scene. In 2019, the Mill Valley Library presented a solo exhibit of her etchings followed by A Father/Daughter Exhibit: Bright Moments at the Fairfax Library. In 2003, the College of Marin hosted A Father/Daughter Retrospective, featuring the oil paintings of her father, noted painter Anthony Toney, along with her etchings. Galleries that carry her work include the Nancy Dodds Gallery in Carmel, CA, Images Gallery in Briarcliff, NY, and the Andrea Schwartz Gallery in San Francisco. A recipient of the National Academy's Leo Meissner Prize, she has been a member since 1995.