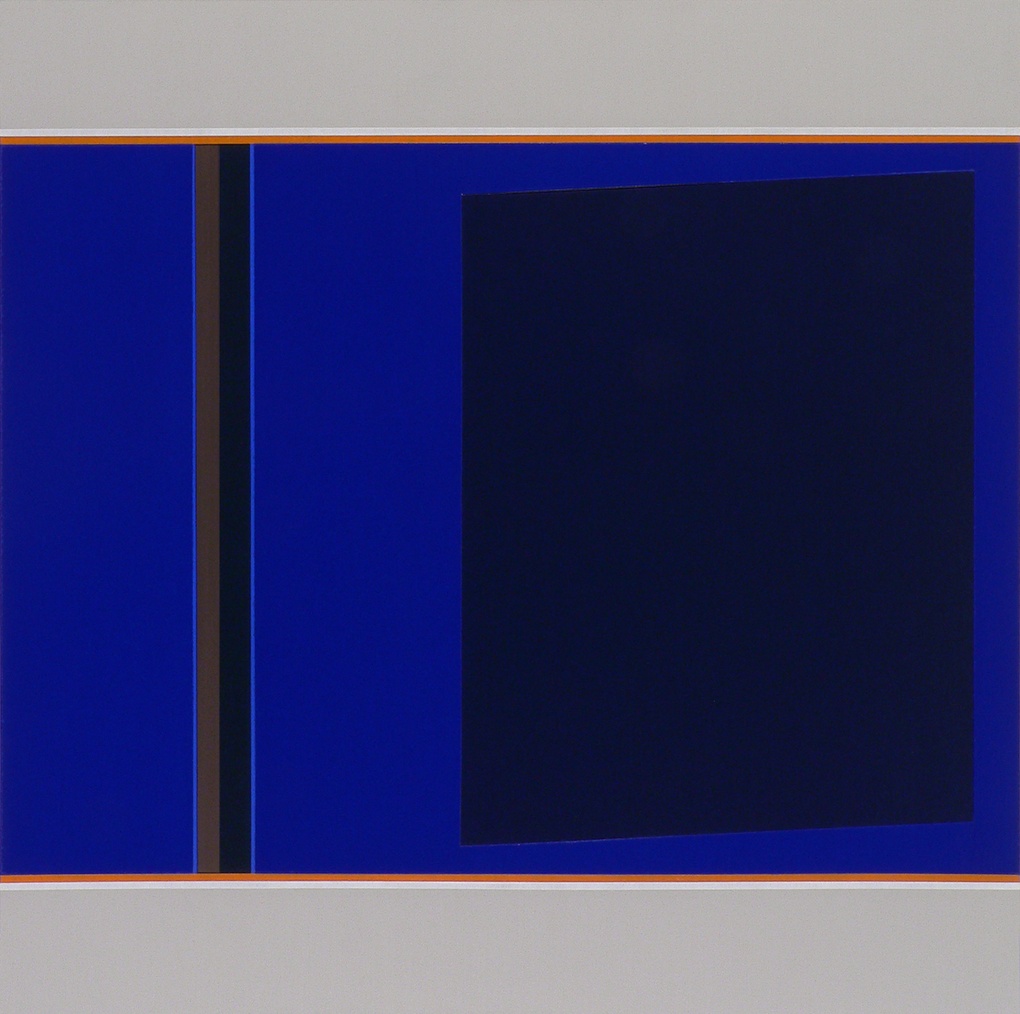 Don Voisine, The Conversation
Statement
Architecture – a language of space – delineates boundaries, exposes points of access, exit or entry, and enables the user to interact with the structure of a defined space. This simple vernacular of architecture informs my paintings. Working with symmetry and a standardized format to reduce variables, I establish borders on all planes. Color activates an apparent void; a reflective surface opens a window into the painting, both mirroring and obscuring the view. Such devices restrict and ultimately reveal the interior spaces, establishing a fluid subjectivity between the viewer and the work.
Artwork Info
Date
2019
Dimensions
32 x 32 inches
Medium
Oil and acrylic on wood panel
Artist Info
Born
Fort Kent, ME
Works
Brooklyn, NY
Biography
Born in Fort Kent, Maine, Don Voisine attended art schools in Portland, ME and received an Honorary BFA from the Maine College of Art in 2000. He exhibits regularly in the U.S. and Europe. A 15-year survey of his work was held at the Center for Maine Contemporary Art, Rockland, ME. A member of American Abstract Artists since 1997 he served as President from 2004 to 2012. In 2010 he was elected to membership in the National Academy of Design. His work has been reviewed in Art in America, Art News, The New York Times, and Hyperallergic. Public collections incluide the National Academy Museum, New York, NY; BAM & PFA, Berkerley, CA; San Jose Museum of Art, San Jose, CA; Peabody Essex Museum, Salem, MA; Portland Museum of Art, Portland, ME; and the Stiftung Konzeptuelle Kunst, Soest, Germany. Voisine is represented by McKenzie Fine Art, New York, and Robischon Gallery, Denver, CO.