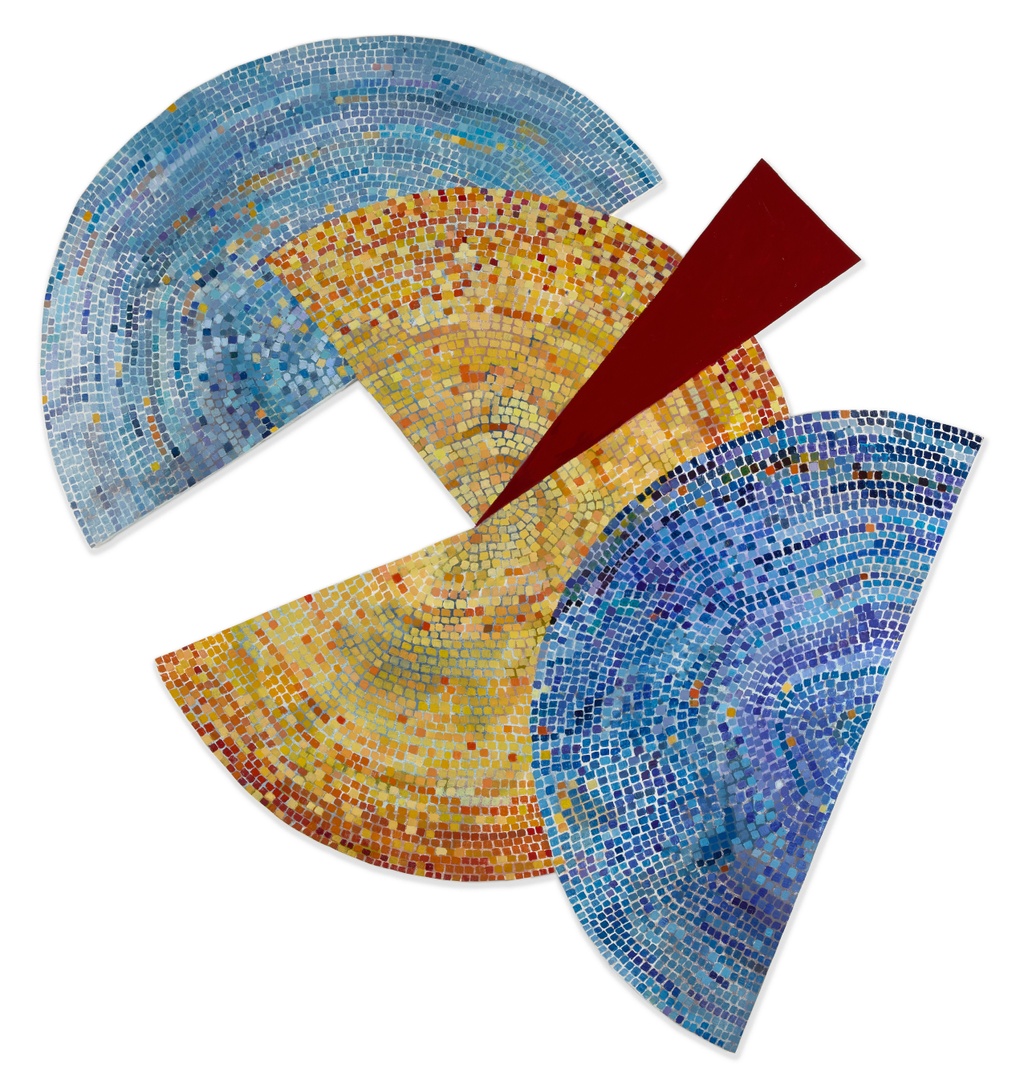 Hermine Ford, Spring Forward
Statement
Unity does mean that while all parts are equal, they rarely are the same. And the American ideal is that we respect, and even love, the differences. For many years I have attempted to consider the natural world alongside the history of culture. Culture from pre-history to the present. I do not try to address the current moment, but my work seems to reflect it anyway. Are the parts breaking apart or coming together? This question seems relevant in a deeply personal way, as well as to the present historical moment, and stepping further and further back describes to me the history of our "unified" planet. In my paintings I am asking myself: what kind of visual centrifugal force holds disparate parts barely together?
Artwork Info
Date
2021
Dimensions
49 x 44 x 0.625 inches
Medium
Oil on muslin on panel
Artist Info
Born
New York, NY
Works
New York, NY
Biography
Hermine Ford is a painter living and working in New York City and Nova Scotia.
www.hermineford.com