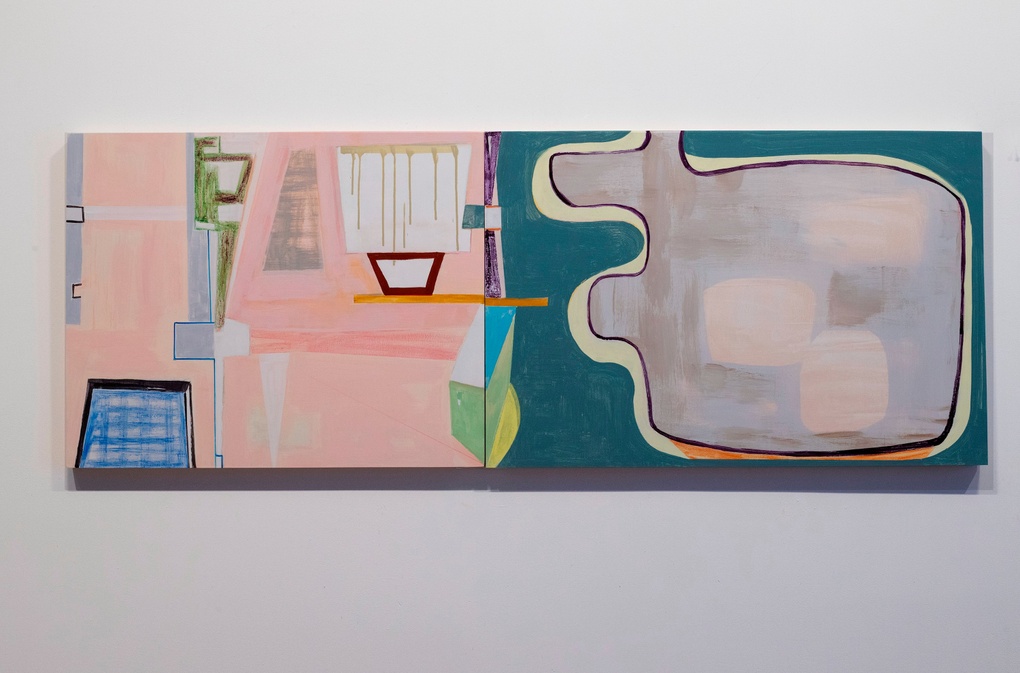 Statement
Frances Barth's paintings are wholly individualistic and other than to say they are "radical abstractions" (Karen Wilkin), they are eccentric enough to elude classification. Barth refers to aspects of her work as a combination of comic restraint and purist abstraction. Combining contradictory elements of local color with abstract color, vocabularies of both painting and drawing, disorienting spatial relationships, Barth creates works that are as provocative fictive landscape abstractions.
Artwork Info
Date
2021
Dimensions
24 x 66 (diptych) inches
Medium
Acrylic on wood gessoed panels
Artist Info
Born
Bronx, NY
Works
North Bergen, NJ
Reflecting on this Year
Housebound and in the studio has given me a very focused time for painting. It has made me braver in that we are all so vulnerable because of Covid.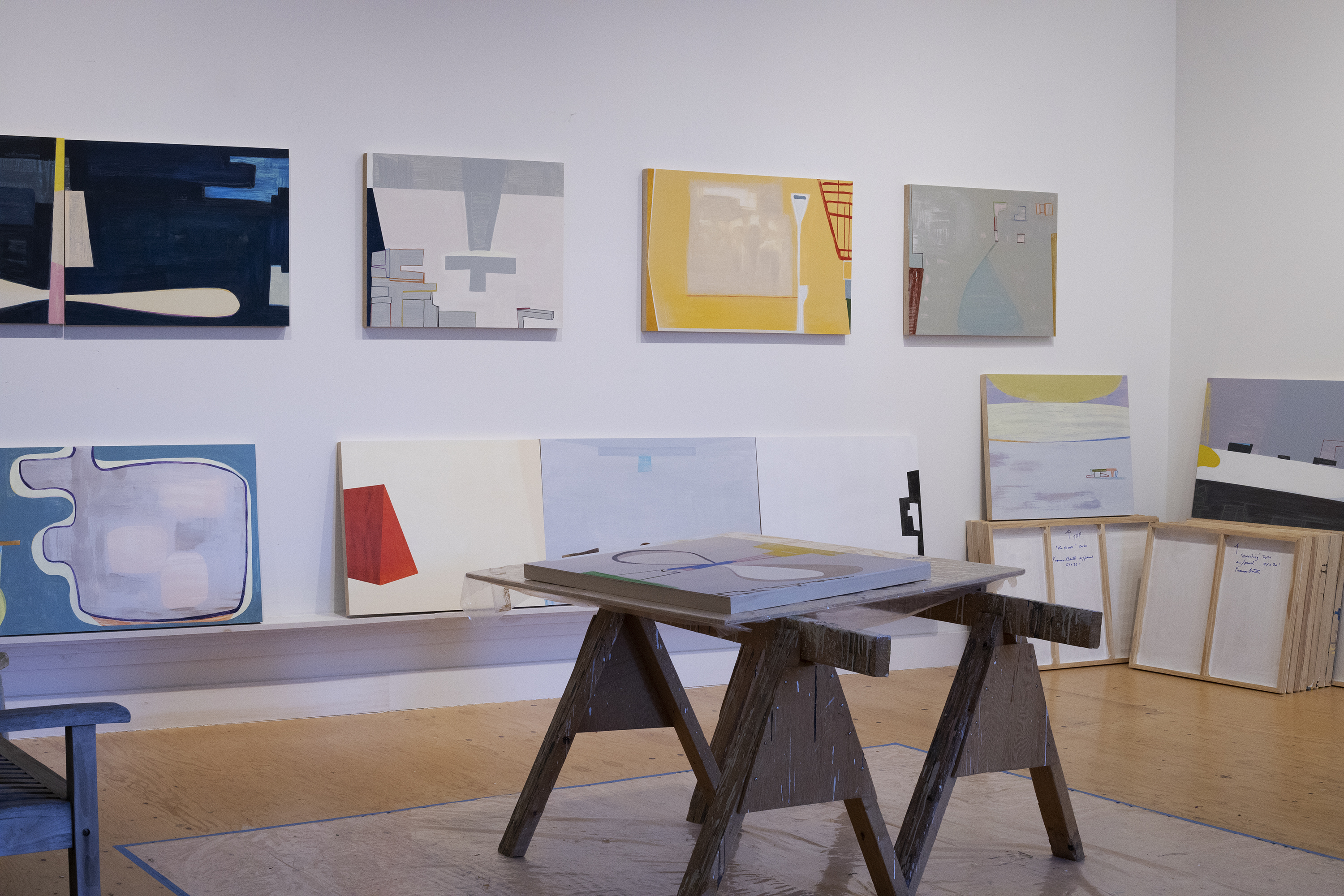 Biography
Born in the Bronx, having received her advanced degrees from Hunter College, CUNY, Frances Barth has been working and showing her painting in New York and internationally since the 1960s. While an art student Frances also studied modern dance. She performed with Yvonne Rainer at Lincoln Center and the Billy Rose Theater in 1968-9, and with Joan Jonas in dance and video in 1970. Video: During the last 15 years she has created two animations, two documentaries, and two short narrative films. Her films have shown in the United States, Canada, Europe and South America and have won awards. She is Director Emeritus of the Mt.Royal School of Art, The Maryland Institute College of Art in Baltimore. For more information please see:
http://www.francesbarth.com
.