In Will It, Squeak Carnwath offers an assortment of objects behind the declaration, "Someday Everything Will Be Okay." From sinking ships to growing flowers, Carnwath illustrates the various marks that we leave on the world much like the artist marks the canvas. Whether we mark with precision or ambiguity, everything we do produces the particular realities we experience. Will It contemplates whether or not we have left favorable impressions.
Statement
1. It's simple really, to paint is to trust. To believe in our instincts; to become. 2. Painting is an investigation of being. 3. It is not the job of art to mirror. Images reflected in a mirror appear to us in reverse. An artist's responsibility is to reveal consciousness; to produce a human document. 4. Painting is an act of devotion. A practiced witnessing of the human spirit. 5. Paintings are about: paint observation & thought. 6. Art is not about facts but about what is; the am-ness of things. 7. All paintings share a connection with all other paintings. 8. Art is evidence. Evidence of breathing in and breathing out; proof of human majesty. 9. Painting places us. Painting puts us in real time. The time in which we inhabit our bodies. 10. Light is the true home of painting.
Artwork Info
Date
2020
Dimensions
77 x 77 inches
Medium
Oil and alkyd on canvas over panel
Artist Info
Born
Abington, PA
Works
Oakland, CA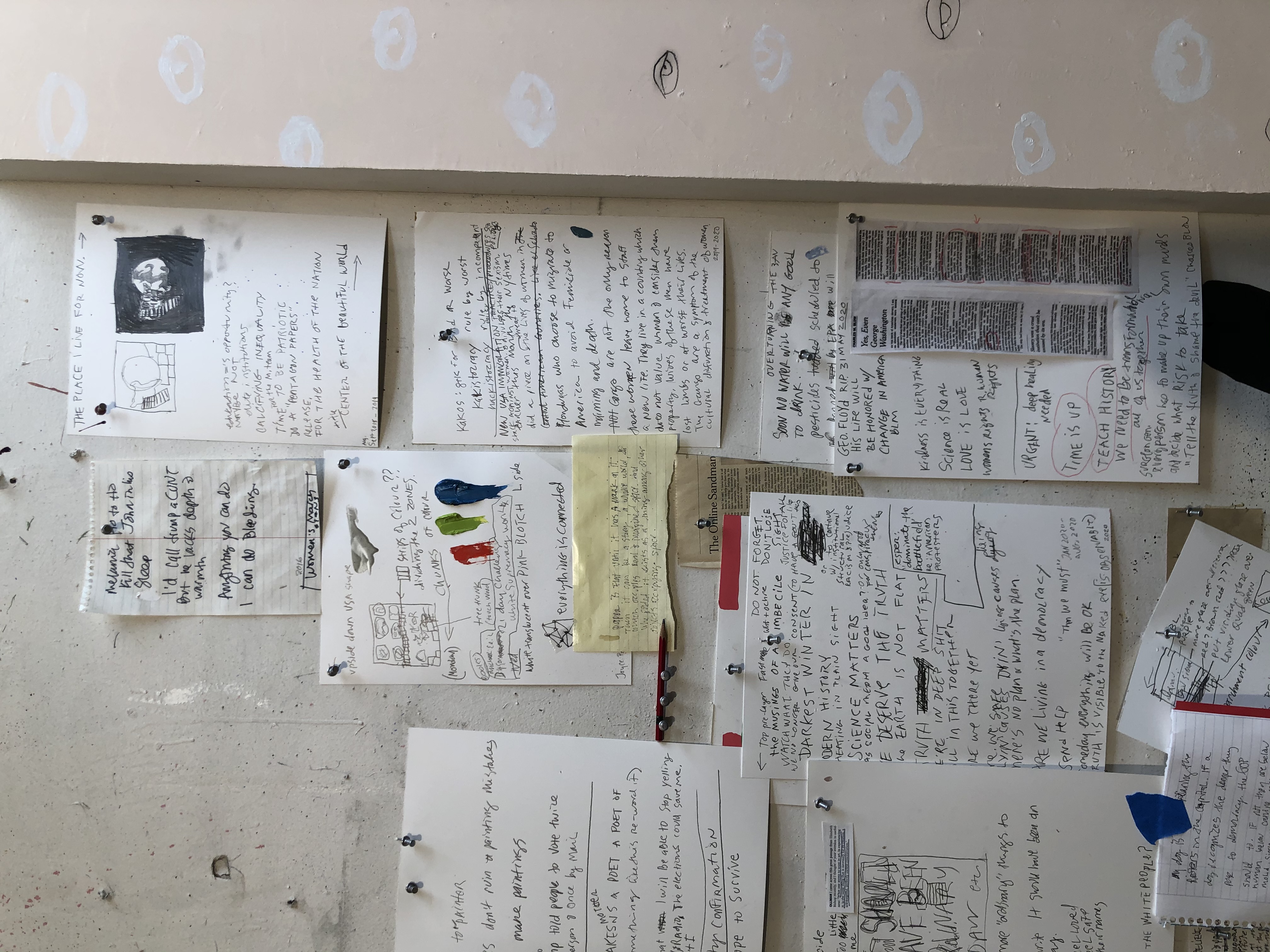 Courtesy of the artist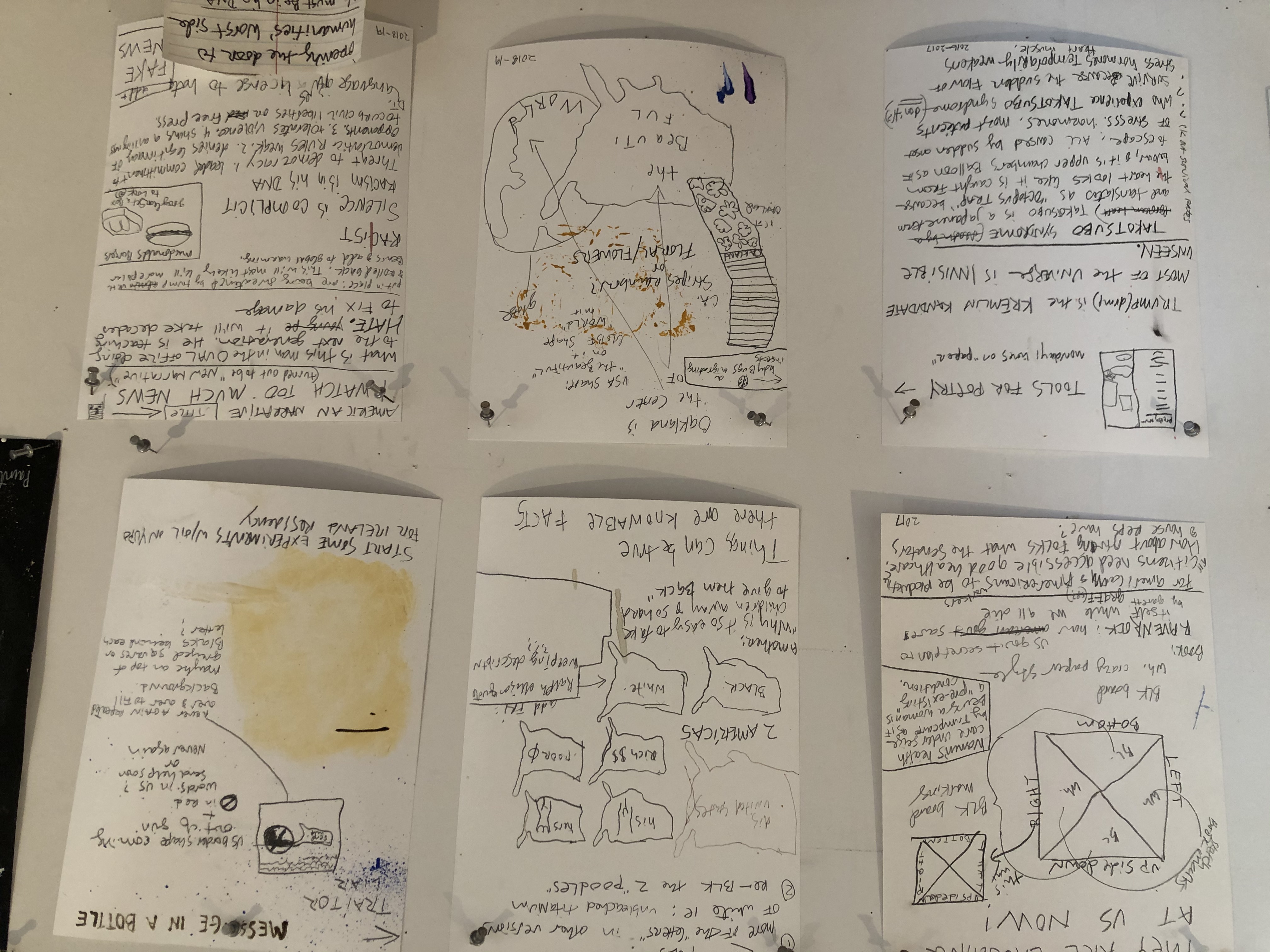 Courtesy of the artist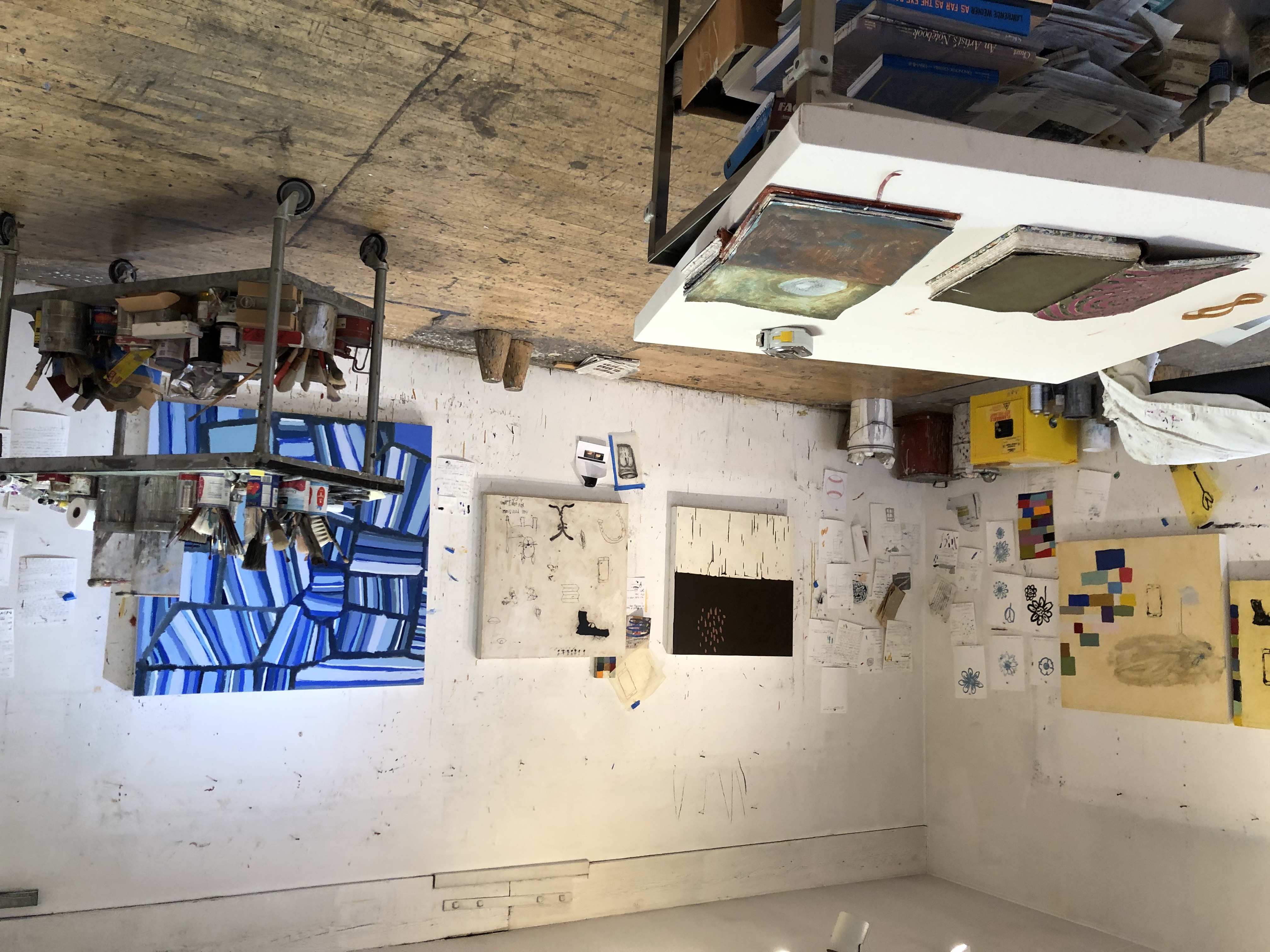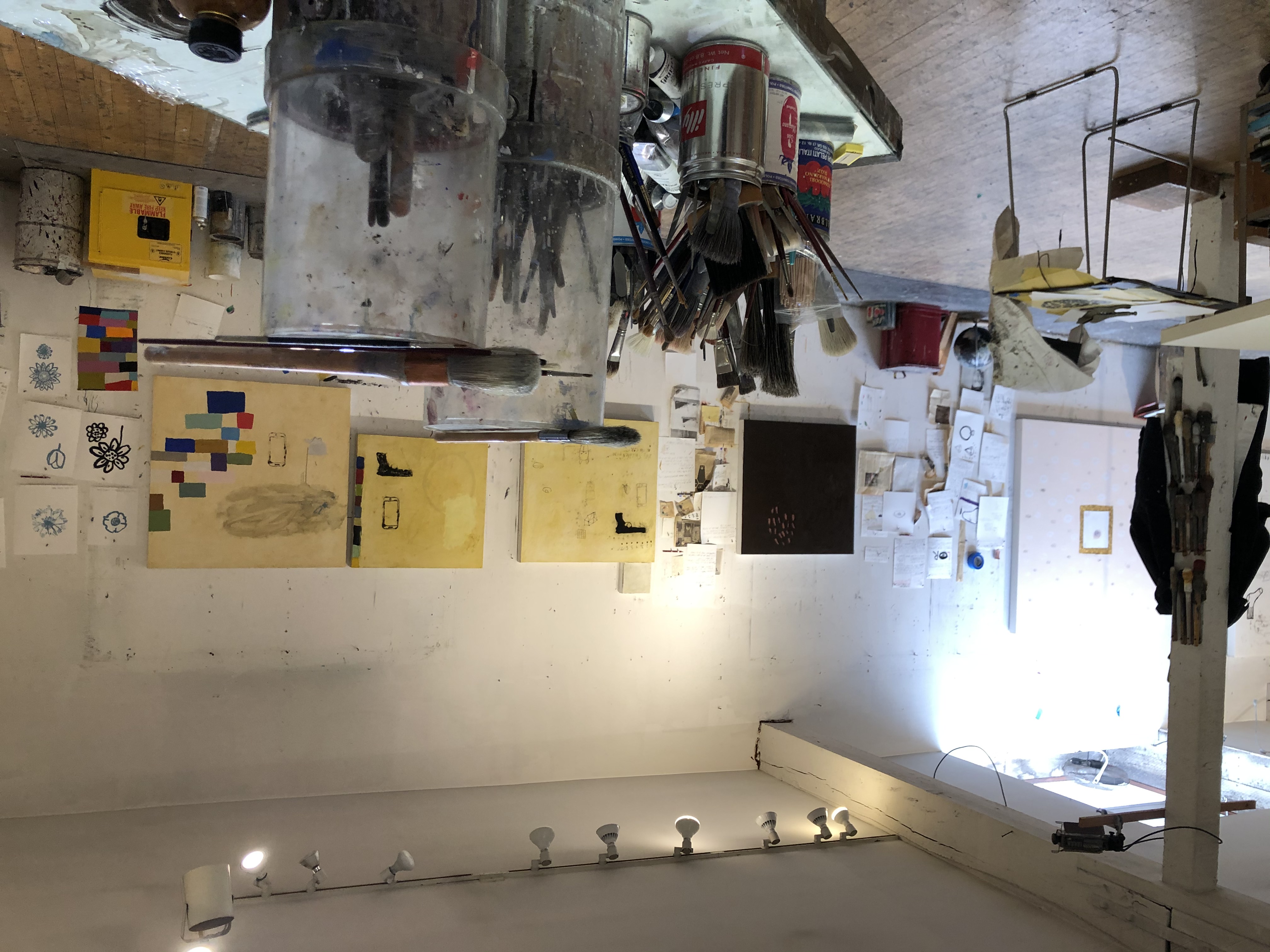 Courtesy of the artist
Biography
Squeak Carnwath draws upon the philosophical and mundane experiences of daily life in her paintings and prints, which can be identified by lush fields of color combined with text, patterns, and identifiable images. She has received numerous awards, including the Society for the Encouragement of Contemporary Art (SECA) Award from San Francisco Museum of Modern Art, two Individual Artist Fellowships from the National Endowment for the Arts, a Guggenheim Fellowship, the Award for Visual Arts from the Flintridge Foundation, the Award for Individual Artists from the Flintridge Foundation, and the Lee Krasner Lifetime Achievement Award from the Pollock-Krasner Foundation. In 2019, she was inducted into the National Academy of Design. Carnwath is Professor Emerita at the University of California, Berkeley. She is a founding member and current president of the Artists' Legacy Foundation. She lives and works in Oakland, CA.