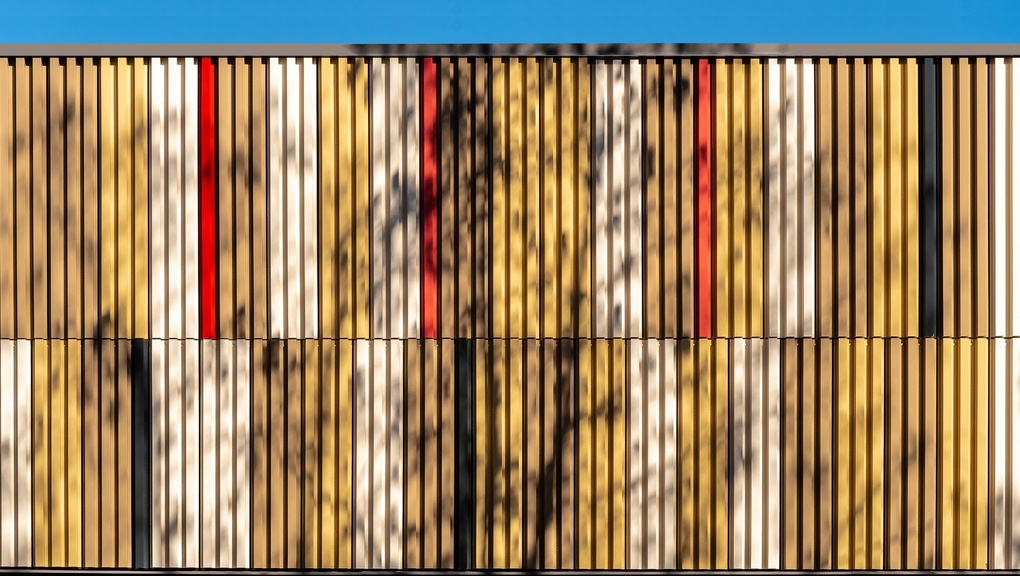 Marlon Blackwell, Coat of Many Colors, Marygrove Early Learning Center, Detroit, Michigan
Statement
Since 1992, Marlon Blackwell Architects has designed for its clients award-winning, environmentally responsive projects. Our belief that architecture can happen anywhere, at any scale, at any budget–for anyone–drives us to challenge the conventions and models that often obscure other possibilities. We use an economy of means to deliver a maximum of meaning in places where architecture is often not expected to be found. As an agile, full service design firm, we advocate for a participatory, collaborative design process between the client, contractors, and architect, where all voices are heard from conceptualization to the realization of each project. In every instance, we strive to express the richness of the places we work and the ideals of the people and institutions we serve.
Artwork Info
Date
March 22, 2021
Medium
Photograph
Artist Info
Born
Fürstenfeldbruck, Germany
Works
Fayetteville, AR
Reflecting on this Year
Emblematic of the deeply varied community it serves, the Marygrove Early Education Center wears a "coat of many colors," a quilt of vibrant terra cotta. Stitched together with the love Dolly Parton sang of in her iconic song of the same name, hues and hopes come alive in this incongruent collective, reminiscent of the iconic quilts of Gee's Bend, Alabama. From a distance, the distinctions between the colors fade, melting together in the soft sunlight, but spring to life when close at hand. As shadows fold across the fabric of the building, subtle distinctions arise, bringing a story to life. The necessary tension between individual and community identities brings forth a balance and a unity that are equally deliberate and delicate.
Out of Many: Marlon Blackwell in conversation with Sara Reisman, October 16, 2021
Biography
Marlon Blackwell, FAIA is a practicing architect in Fayetteville, Arkansas, and the E. Fay Jones Distinguished Professor at the University of Arkansas. Blackwell is the recipient of the 2020 AIA Gold Medal, a 2019 Resident Fellow of the American Academy in Rome, and a 2014 United States Artists Ford Fellow. Work produced in his professional office, Marlon Blackwell Architects (MBA), has received significant recognition, including the 2016 Cooper Hewitt National Design Award in Architecture. A monograph of Blackwell's early work, An Architecture of the Ozarks: The Works of Marlon Blackwell, was published in 2005 and a new monograph titled Radical Practice, is releasing in 2022.